Lincoln SU sinks party boat plans
The SU wants students to chill out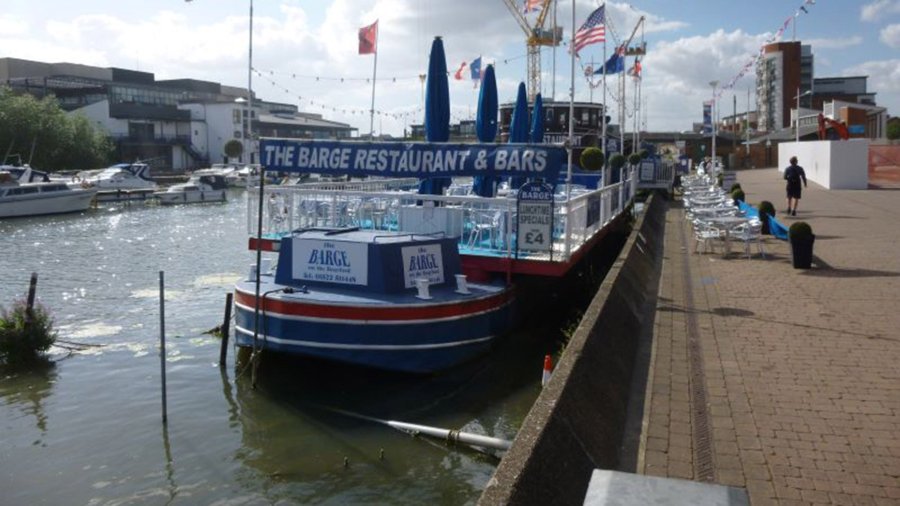 While Lincoln Students' Union bosses are keeping plans for the Barge on the Brayford under wraps, SU President Kudzai has confirmed it will not be a party boat.
Unlike other SU venues, the president told The Lincolnite that they are trying to build a more "chilled atmosphere" for the £192,000 venture.
The long-empty former Barge on the Brayford boat restaurant was sold at auction to the University of Lincoln Students' Union last month.
Bosses at the Students' Union did not reveal plans when the barge was purchased, but now the SU President Kudzai Muzangaza has told The Lincolnite that students expecting a party boat will be disappointed.
He said: "At the moment, we are coming together as the Students' Union to look at what the barge will offer when it opens later in the year.
"We know that we want the barge venue to be open to both students and members of the public, but it is not going to be a party boat.
"The SU is aware of the residents nearby to the barge, so we want to make sure that the venue will not make much noise. It is going to offer a different vibe to our other venues."
Student reactions
But while Kudzai was positive, it has not all been smooth sailing for the barge. Some students have used memes to criticise the SU for making "frivolous purchases" while cutting funding to some sports and societies.
Writing on the Overheard at Lincoln Facebook page, Calum Watt said he has no problem with the SU buying a barge, but believes they could have done more with the money.
The University of Lincoln student said: "With the money they are generating they could be supporting students. Instead, they apparently can't even do the basics like funding societies properly."
The SU President Kudzai Muzangaza defended the decision to buy the barge amid criticism from some students.
He said: "The timing of it has been awful, but it has been good to see that students have been engaging with the Students' Union.
"With auctions, you have to be prepared to make quick decisions but this wasn't something that was decided off the cuff.
"We had meetings beforehand to look at the risks, but being quick and dynamic with our purchases means that the SU will not stay stagnant and can make these investments."