Grimsby 'needs to deliver' on £67m town deal
"It will give our young people opportunity"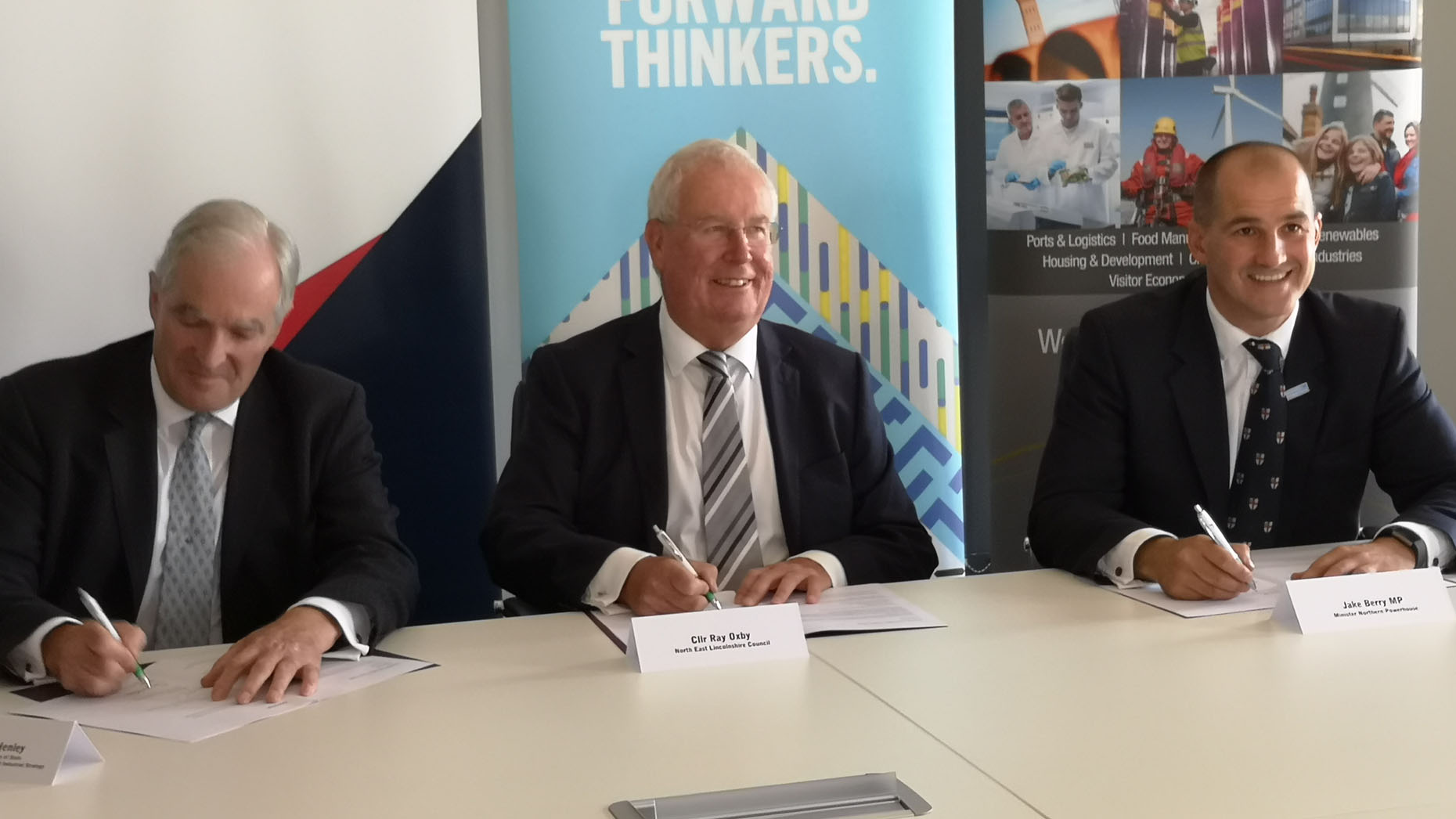 Grimsby needs to deliver on its £67 million deal in order to influence further projects across the country, according to the Minister for the Northern Powerhouse.
Jake Berry MP, joined the leader of North East Lincolnshire Council, Ray Oxby, and Business Secretary, Lord Henley to sign off on the project which will bring more than 8,000 jobs and nearly 10,000 homes to the area.
The proposals were submitted to the government by North East Lincolnshire Council back in July 2017.
Now, Mr Berry has said that a successful town deal will help to convince other local authorities to propose their own regeneration projects.
"It's absolutely right that the government finds ways to support towns like Grimsby," he said.
"But Grimsby need to make a success of this, it cannot be the government alone.
"The reason they need to make a success of it is that they have come forward with this plan which I have confidence in, but I want them to deliver it.
"Not just for the people who live in Greater Grimsby, but if we can prove this concept then we can find ways of supporting towns all over the UK."
The deal comes as part of the government's industrial strategy and will provide backing from the local growth fund to regenerate the town.
The first stage of the deal will see:
£2m more for the area from the government's local growth fund to support major road improvements to Moody Lane and Woad Lane that connect to key South Humber Industrial Investment Programme Enterprise Zone sites.
A further £65m of investment already being provided by North East Lincolnshire Council (£35m) and Government (£30m) to support the regeneration plans for Greater Grimsby.
Government expertise and support including through Homes England and Historic England's Heritage Action Zone initiative to help develop the housing and town centre with a focus on heritage-led regeneration and the development of the South Humber Industrial Investment Programme sites.
Meanwhile, Councillor Oxby said that the multi-million pound deal was "absolutely priceless" and much needed for the town.
"It's needed and it's needed now," he said.
"The area, in my opinion, has not had a high inspiration and people do not have pride in some of their environmental aspects.
"This will give them pride, it will give our young people an opportunity to get good quality jobs"
He added that it was important to keep young educated people in Grimsby.