July 25, 2018 9.00 am
This story is over 64 months old
Reactions: Red Arrows move a "serious blow for Lincoln"
Reactions are coming in thick and fast to the news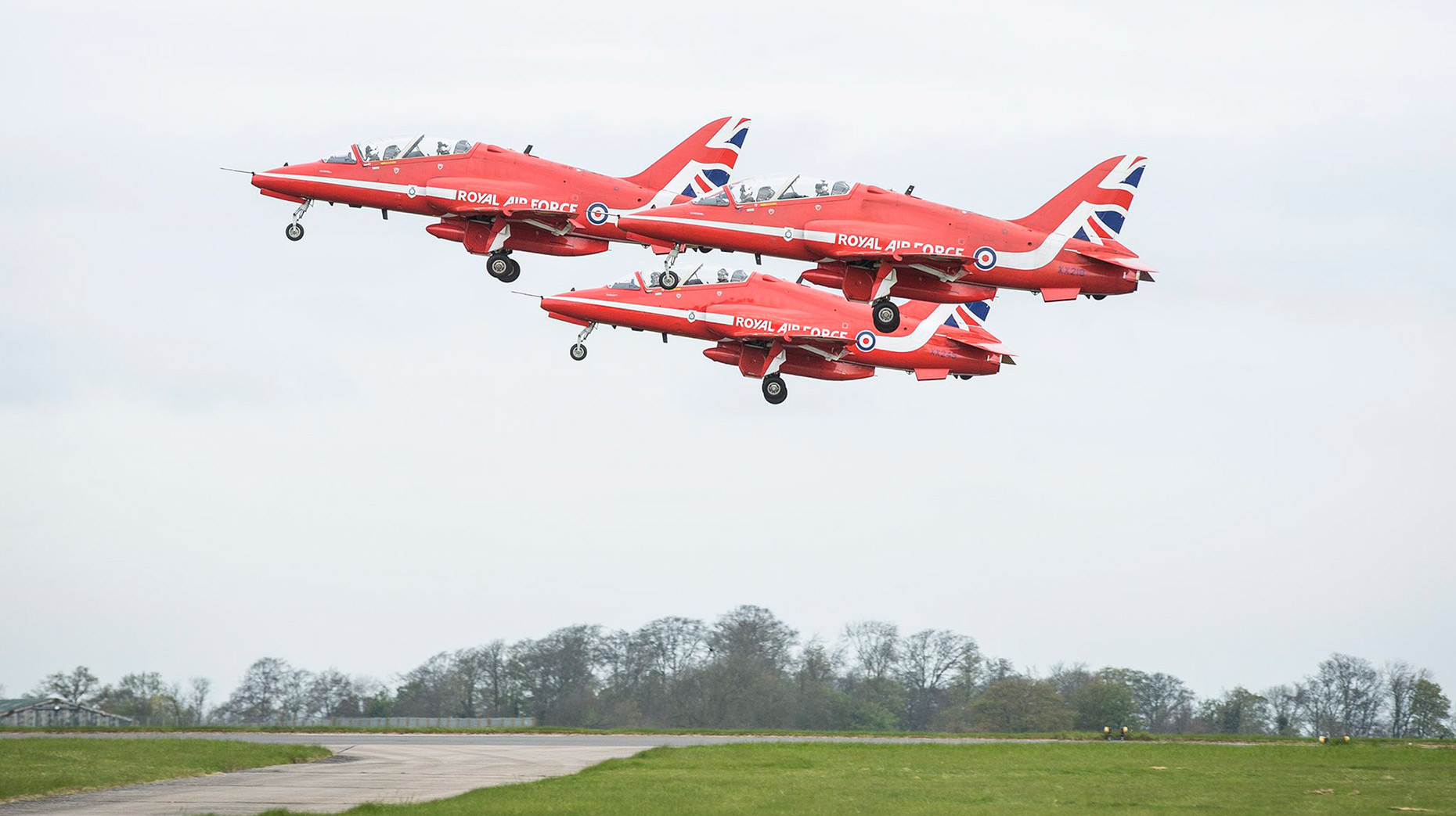 Leaders and key stakeholders have been reacting with sadness and dismay at the shock news RAF Scampton will be sold off and the Red Arrows moved to a new base.
The base which is currently home to 600 members of staff, will close by 2022 and talks are underway to enable the Red Arrows to move to another location.
The site, which was also the launch base of the Dambusters in World War II, has been sold by the Ministry of Defence as part of efforts to save £3 billion by 2040 and reduce its estates in Britain.
ALSO READ: RAF Scampton WILL be scrapped, MOD confirms 
MOD full statement
Full statement from Secretary of State and Minister for Defence People and Veterans Tobias Ellwood:
"In November 2016, the Ministry of Defence (MOD) published its estate optimisation strategy 'A Better Defence Estate' outlining how MOD will deliver an estate that is optimised to support Defence capabilities, outputs and communities both now and in the future. This update provides progress against the strategy.
"Delivering the strategy remains a priority for the MOD, and the commitment to invest £4 billion to create a smaller, more modern and capability-focused estate between now and 2040 remains. A major Defence-level initiative, the 'Defence Estate Optimisation' Programme, has been mobilised to deliver this strategy, combining military and infrastructure expertise to transform the places where our armed forces live, work and train.
"The Programme has already delivered nine disposals: Hullavington Airfield, Chalgrove Airfield, Somerset Barracks, MOD facilities at Swansea Airport, Moat House, Rylston Road ARC (London), Newtownards Airfield, Copthorne Barracks and Lodge Hill. The MOD continues to develop integrated plans for sites intended for disposal and re-development for those sites that will see an increase in military units. Good progress has been made with a significant amount of work on the myriad of studies required to enable a programme of this size and complexity. The first half of 2018 saw the major tranche of capacity studies and reviews of re-provision site constraints being completed. Feasibility and assessment studies have been completed for over forty sites in which the MOD will be investing.
"The MOD can also confirm the intention to cease RAF use of RAF Linton-on-Ouse (North Yorkshire) in 2020. RAF Linton-on Ouse is the base of the Tucano training aircraft, as the RAF plans to retire this aircraft, the site will no longer be needed. Instead, we will be able to concentrate basic and advanced fast jet training at RAF Valley from 2019.
"The MOD will close RAF Scampton (Lincolnshire) in 2022, relocating the RAF Aerobatics Team (RAFAT) and others to locations more fit for purpose. The disposal of the site would offer better value for money and, crucially, better military capability by relocating the units based there.
"Given the scale of the strategy and the fact that it will be delivered over 25 years, plans continue to be refined to best support operational capability and Parliament will continue to be updated regularly on our plans.
"The Department continues to engage with relevant stakeholders, including Devolved Administrations and Local Planning Authorities, to ensure sites released under the strategy are redeveloped in a way that benefits both Defence and surrounding communities. The MOD remains committed to making the right decisions to provide effective support to Defence capabilities and best value for money for the taxpayer."