July 25, 2018 4.27 pm
This story is over 64 months old
Rescues spark beach inflatables warning
"We do that much training it is an automatic reaction"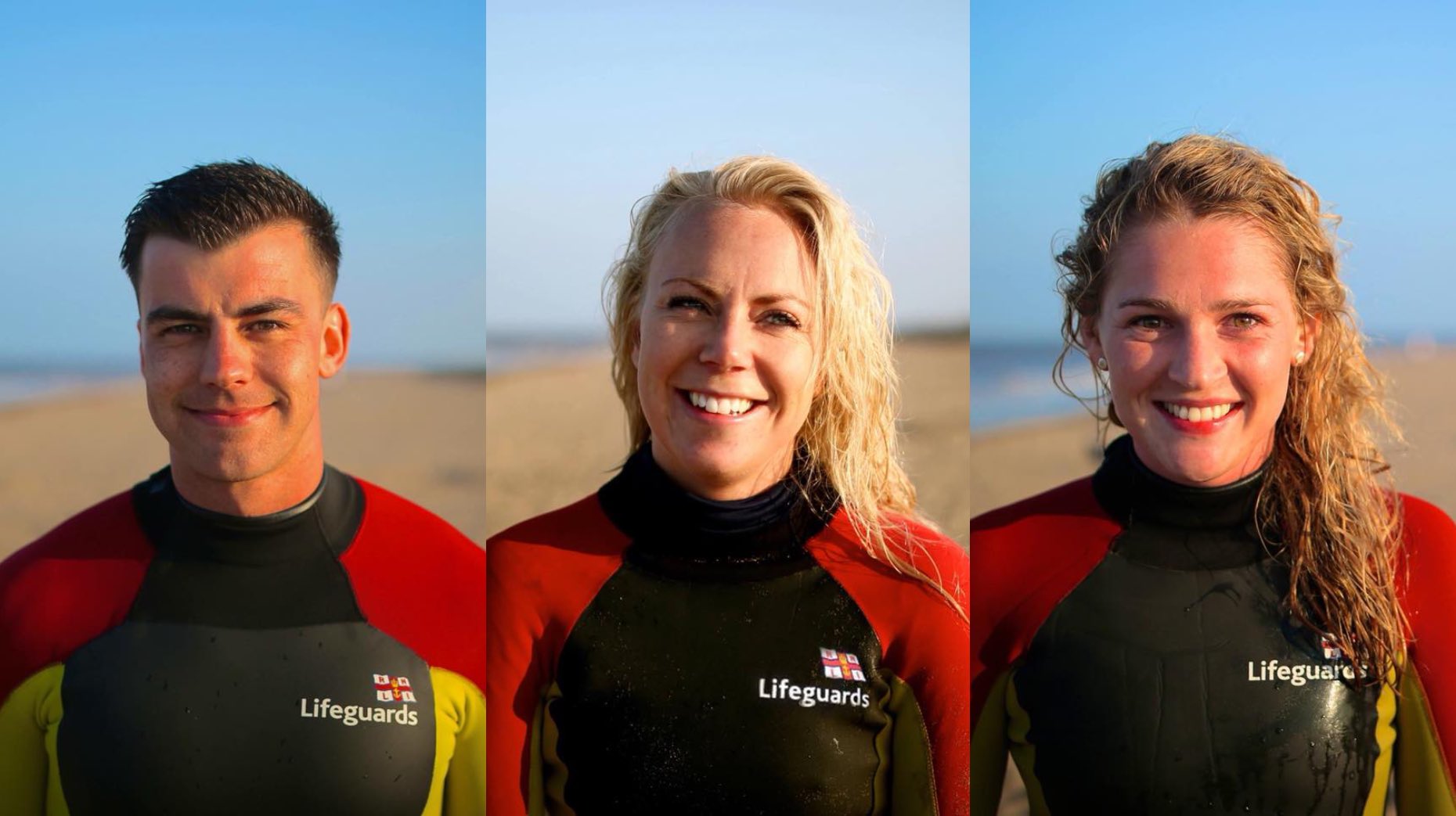 Lincolnshire lifeguards and the RNLI were called out on rescue missions in four locations in the county in just 24 hours, some involving inflatables.
The incidents took place in Mablethorpe, Sutton-on-Sea, Skegness and Ingoldmells on Tuesday, July 24 with the latter the most serious after a child fell unconscious in the water.
Ingoldmells
At around 3pm on Tuesday Lifeguard Supervisor Arun Gray ran down to assist his colleague senior lifeguard Courtney Fear as four children were recused by their father around 800m from the lifeguard unit.
They provided medical care to one of the children, who had fallen unconscious in the water before coming back round and being checked over by EMAS.
A spokesperson for EMAS said: "EMAS was called via the coastguard and four children were pulled out of the water. We sent two paramedics in cars and a LIVES responder and the ambulance took one patient to Boston Pilgrim Hospital."
On the same day Courtney rescued two young body boarders who were caught in a rip current on Ingoldmells beach.
She got them both on her rescue board alone and brought them back to shore.
Arun Gray told Lincolnshire Reporter: "Throughout the summer we have a couple of these incidents a week, but it is rare to have as many in a day as we had yesterday (July 24).
"We do that much training it is an automatic reaction when things happen.
"When using inflatables it is safer to do so in a pool, but if you do use them at sea speak to a member of the lifeguard team for advise first."
Sutton-on-Sea
Lifeguard Laura Horsley rescued a girl and her mother after they got into difficulty using an inflatable.
The lifeguard team had previously warned them against taking the inflatable in the sea earlier, but the dad went out in an inflatable and was holding another which he dropped.
The man's wife and daughter went out to fetch it and got stranded.
Laura went out on her rescue board to save the mother and daughter, while the dad paddled back in his own dinghy holding the inflatable dolphin.
Mablethorpe and Skegness
Mablethorpe RNLI Lifeboat posted on their Facebook page about sightings of inflatables in the water being blown out to sea with persons on board at around 1.55pm on Tuesday.
Mablethorpe Coastguard and Mablethorpe RNLI assisted one another and a boat was launched at the scene, but on arrival inflatables were found with nobody on board.
An intensive water and land search was carried out to see if any people were in the water or if anyone was missing their inflatables on shore, but nobody was found.
A warning was issued on the page saying:
"Remember Inflatables are NOT designed for use in the sea where they can be easily blown out to sea they are for pools only."
The team were called out again after this incident to assist Skegness with a medical education from the beach near Butlins.
Four members of the team headed to Skegness whilst the rest stayed in Mablethorpe to be on hand for cover.