University of Lincoln builds robot fruit pickers
The robots will make picking soft fruit easier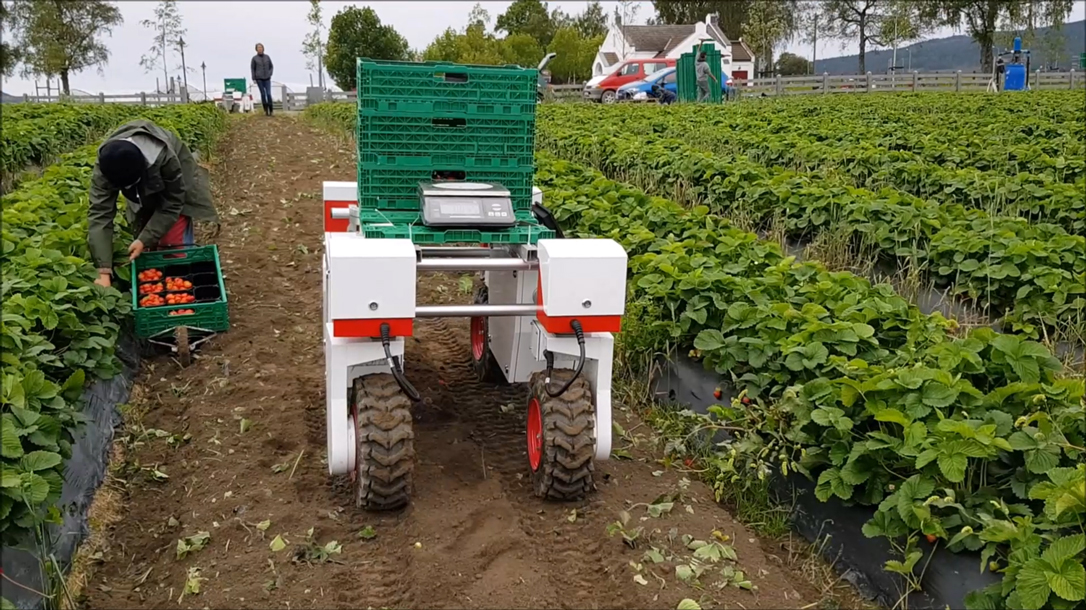 The University Of Lincoln is helping to create the next generation of fruit pickers in a new robotics project.
The university is working with Saga Robotics UK and Berry Gardens Growers Ltd in a two-year project nicknamed RAS-Berry.
The project aims to develop an AI (artificial intelligence) robot that could help to pick soft fruit.
The work has been described by the government as "trailblazing" and is the largest of its kind in the European Union.
The machines are designed to transport heavy boxes of fruit from the picking point to the collection point, relieving agricultural workers from the heavy work.
When completed, the robots will help increase productivity at the point the fruit is picked.
Simon Pearson, Professor of Agri-Food Technology at the university, commented: "We are delighted that Lincoln's research has been recognised as a trailblazer for AI. Our work is focused on the agri-food chain and this sector is now entering the digital age.
"These new and augmented technologies have the power to transform productivity within this critical sector of the UK economy."
Funding for the project comes from several sources, including the Greater Lincolnshire Local Enterprise Partnership and the £1 billion AI sector deal which puts the UK at the forefront of the AI sector.
Richard Harnden, Director of Research at Berry Gardens Growers Ltd, said: "Robotic strawberry picking is still some years away, but this associated project will help human pickers by removing the burden of carrying full trays of fruit from the field to the collecting point on the field margin.
"This makes their task substantially easier as well as increasing the amount of time they have available for picking.
"We are delighted to have won the funding for this futuristic project from Innovate UK and look forward to seeing the autonomous Thorvald robots being used by our growers in two years' time."