July 10, 2018 9.30 am
This story is over 63 months old
When to watch today's RAF centenary display
The RAF100 Baton Relay will also complete its journey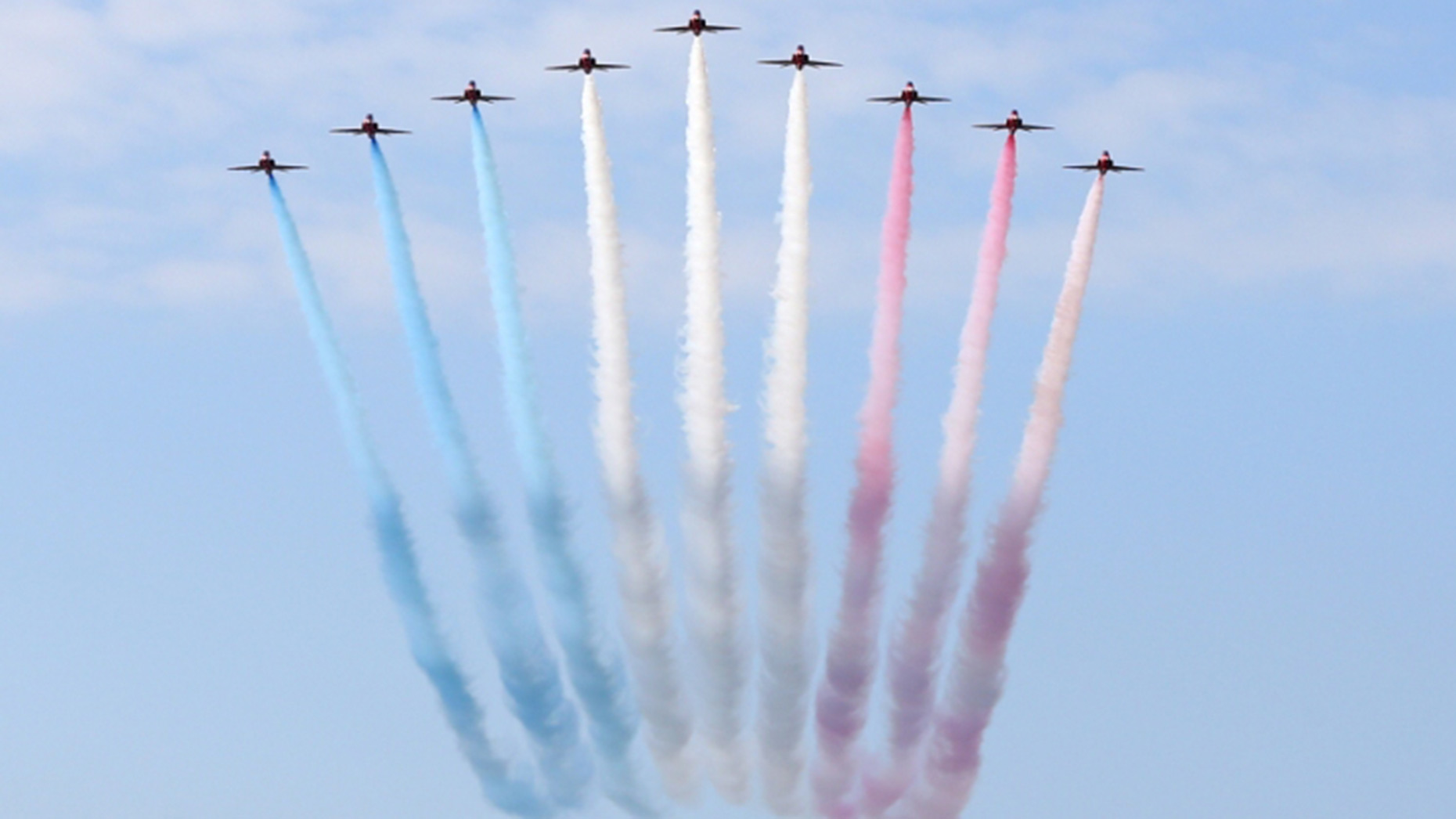 The centrepiece event of the Royal Air Force's 100th birthday takes place in London this morning, 100 days after the official birthday date of April 1.
Over 1,000 servicemen and women will take part in a parade on The Mall at 11.25am on Tuesday, July 10.
Many Lincolnshire RAF professionals, volunteers and supporters will be amongst those in the display and crowds.
Lincolnshire's RAF Red Arrows and the Battle of Britain Memorial Flight Lancaster will fly over Buckingham Palace for the flypast at 1pm.
The aircraft and order of flight
Her Majesty The Queen, accompanied by The Prince of Wales, will present a new Queen's Colour to the RAF at a ceremony.
This will take place on the forecourt of Buckingham Palace to mark the RAF's centenary.
The Queen, The Prince of Wales, The Duchess of Cornwall and other members of the Royal Family and the public will witness the historic flypast at 1pm.
Up to 100 aircraft representing the RAF's history will fly over Buckingham Palace.
Anyone not able to attend the event can tune into the live coverage on BBC One from 9.30am to 1.20pm or stream on BBC iplayer.
People can also listen for further coverage on BBC Radio 2.
People living in the surrounding area can look out for the aircraft using this route map.
The RAF100 Baton Relay will also complete its 100 day journey today.
On Wednesday, July 11 and Thursday, July 12 Chief of Air Staff's Air Power Conference will take place.