'Disappointed' councils miss out on social housing funding
Councils in Lincolnshire will miss out on the finding, apart from one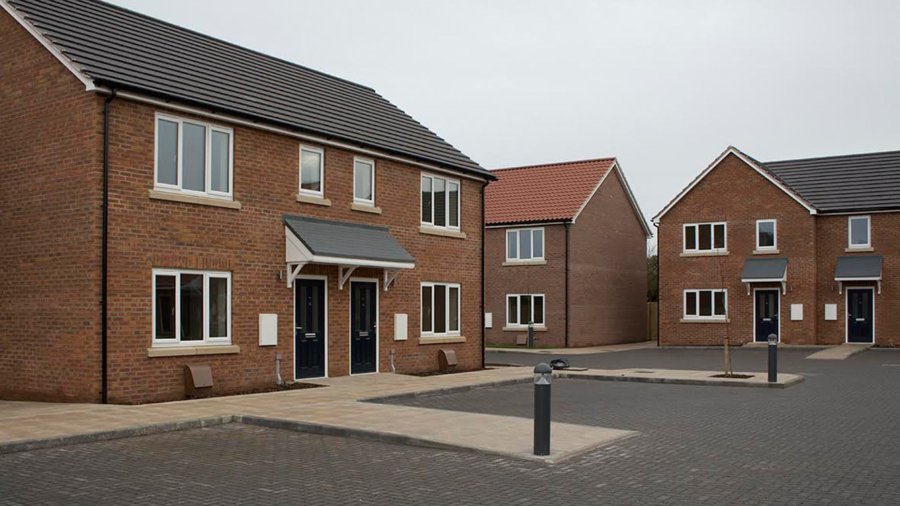 'Disappointed' councils across Greater Lincolnshire are set to miss out on a share of £1 billion worth of social housing support after just one authority in the county was deemed eligible to bid for the extra cash.
The government announced the funding back in 2017 and said it would be used to help build a "new generation" of council houses.
Councils will be able to bid for a portion of the money in order to help them build new homes from 2019 to 2022.
But, according to the Ministry for Housing, Communities and Local Government's own reports, just one council out of nine in Lincolnshire would be eligible for the support.
The funding formula for the support package means that only councils who have an average of £50 or more gap between rents for private and social housing can apply.
Of the local authorities in the county which meet this "affordability pressures" test, only Boston Borough Council would be able to bid for funding.
Now, councils across the region have said it is "disappointing" to have missed out on the extra funds for social housing.
North Kesteven District Council's corporate director, Phil Roberts, said that the authority still had a good record of delivering housing.
"Rental prices vary across the district, but there continues to be an obvious gap between social and private rental accommodation," he said.
"It is disappointing that the district has missed out on funding available to close this gap and make living costs more affordable for our residents.
"However, it is worth noting that we are not alone in not meeting the criteria, and the funding has been allocated to the higher value areas across the country."
Meanwhile, Councillor Nick Neilson, cabinet member for housing at South Kesteven District Council, said that while it was a shame to miss out on the support, the council will deliver housing in other ways.
He said: "We hope to have a couple of schemes on-site during 2018/19 as part of a five-year delivery housing programme.
"Funding will be from our Housing Revenue Account reserves and, if needed, we will tap into the borrowing headroom that to date we have not used.
"Although it is a little disappointing that we cannot bid into this programme, it will not stop our ambition to inject pace and momentum in delivering housing in the district and council building is a key part of that."
Councillor Christine Lawton, portfolio holder for housing and health at South Holland District Council said: "Although it is obviously disappointing to miss out on this opportunity for help from the government, South Holland District Council continues to move forwards positively to meet the housing needs of the district.
"Exciting work is continuing with Welland Homes at numerous sites such as Parkside Crescent in Spalding and Small Drove in Weston and we have also been allocated a further £12m from the Housing Infrastructure Fund for continued work across Spalding."
Councils in the north of the county have taken to creating partnerships with social landlords to build homes.
A project between North Lincolnshire Council and Ongo Homes is looking to build 240 new affordable homes in the region.