August 8, 2018 3.39 pm
This story is over 40 months old
Lincoln chef to open new family bar & bistro
Retro menus with a modern twist.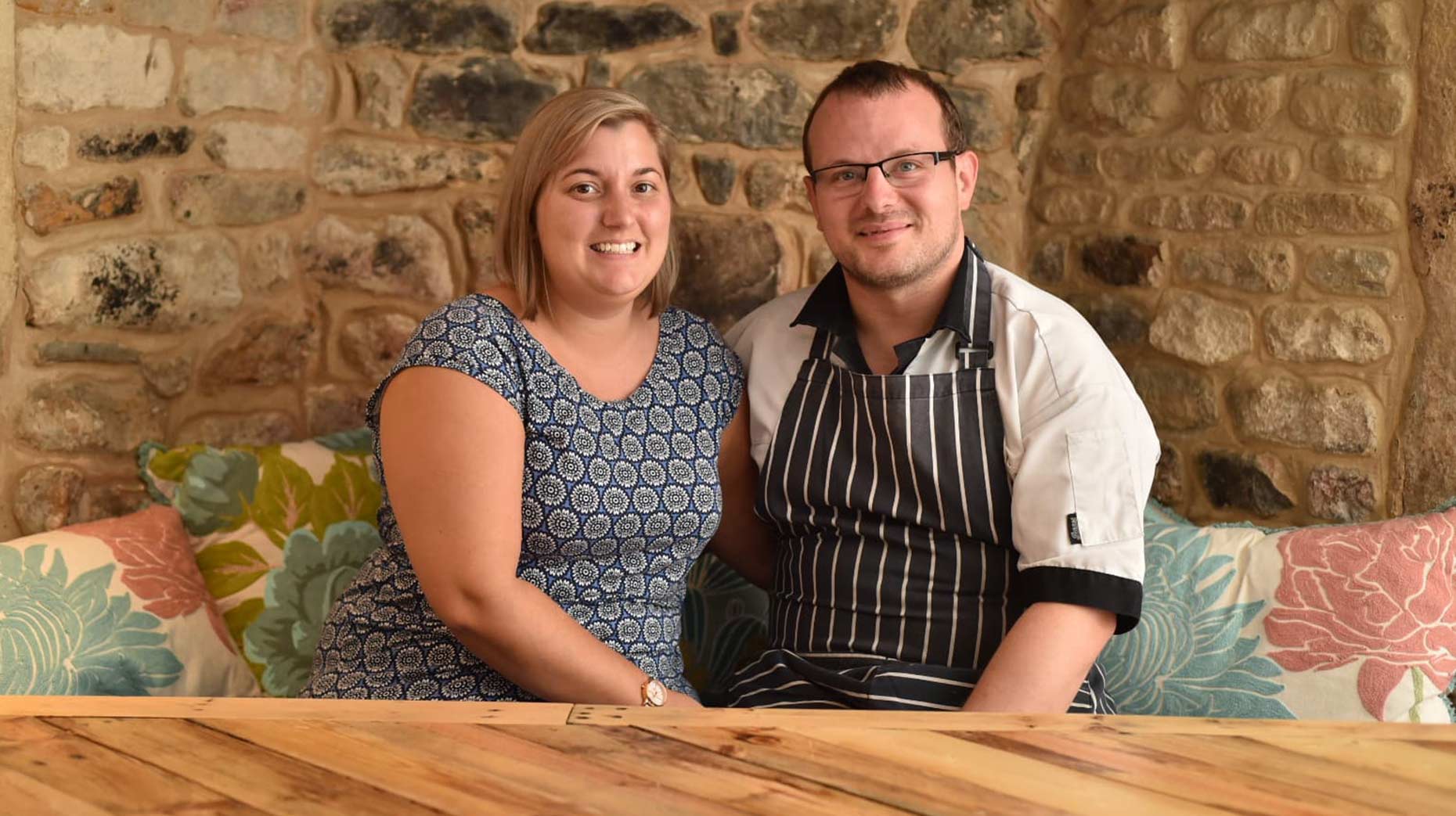 "It's retro 90s bistro dining but with a modern twist", said business owner and established Lincoln chef Paul Fields as he prepared to open his first restaurant in the city centre.
The former Meat Inc. and Ribs n'n Bibs restaurant on The Strait is undergoing a classic makeover, offering a new food and drink experience with a family ethos.
Lawson's Bar & Bistro will take inspiration from traditional French and Italian bistros and trattorias, offering a casual bar area at ground level and upstairs a full à la carte restaurant.
Paul, 39, together with partner, co-director and name above the door Stacey Lawson, 31, has also opened up an unused beer garden at the back of the building with a secret cathedral view – a rarity for Steep Hill.
The pair, together with family, friends and a team of 11 new members of staff, are hard at work on the finishing touches and are preparing for a soft launch this weekend.
They took over the lease of the 50-seater restaurant this week, and invited The Lincolnite to find out more.
Local chef Paul began his 24-year career in a kitchen at the age of 16, training and working and bistros, restaurants and hotels in the Lake District before moving to Lincoln and heading the kitchen team at Browns Pie Shop on Steep Hill, where he stayed for 10 years.
He said: "We want the ground floor bar to be a place people can pop by for a drink, maybe a classic cocktail and browse the menu too.
"The menu will be centred around 90s bistro style dining but with a modern twist. It'll be flavours and classics that people know and love, but we are just going to do them a little differently, such as prawn cocktail, reinvented with king prawns, avocado, melon and salsa.
"Lunch dishes (from 11.30am) will be light with salads, pasta and classic dishes, influenced by French and Italian bistros. There will also be à la carte menus in the evening and mains like roast duck, belly pork and steaks.
"The deserts will also have a retro feel with a new twist like the panna cotta and peach melba."
"The family influence goes all the way down to the desert menu too with Nanny C's famous tea loaf", Stacey laughed, thanking her 'Nanny' C for efforts in the kitchen.
Lincoln County Hospital nurse Stacey added: "It's always been in the back of Paul's mind. We thought about it for about a year and then this place came available. It came to us out of the blue and it was meant to be. It's a diamond of a find.
"This area is a great part of Lincoln's history. It's the perfect place to be and we are really excited about what the future holds.
"For those people that know me, please be assured that I will not be cooking anything!"
Paul said: "We want to say a massive thanks to Anna and Simon, Trev and Sara, our parents, Nanny C, my brother, Andy and Rachel, Grace, Hope, Katie, Laura, Barry, Steve and Harry and everyone who has helped us paint, scrub floors shared it and supported us."
Lawson's Bar & Bistro are taking bookings from Saturday on 01522 520202 and will be open Wednesdays to Sundays from 11.30am through to 9.30pm, plus bank holidays.