Lincolnshire schools rise up to new GCSEs challenges
Better English and mathematics results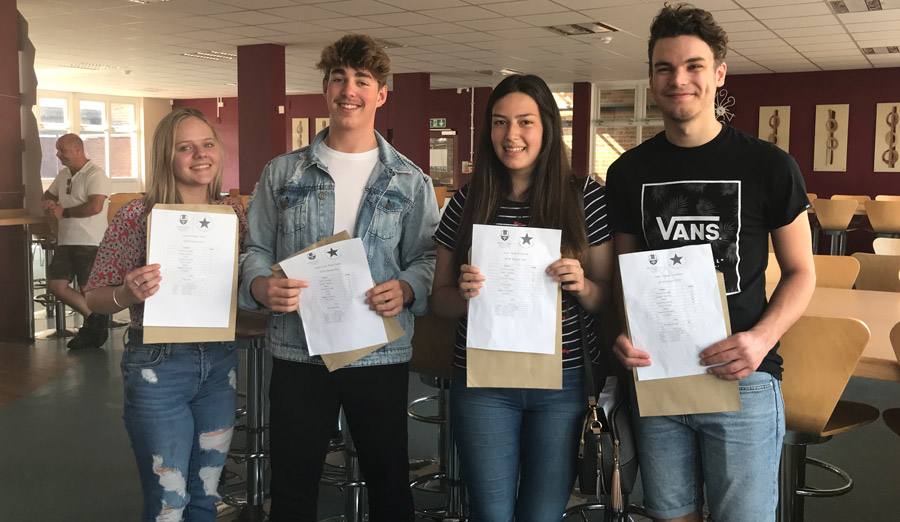 Provisional results from 52 Lincolnshire schools show an improvement in the proportion of students attaining a good GCSE pass in English and mathematics, with a 2.1% rise from last year.
More than half of schools showed an increase in this key measure.
Councillor Mrs Patricia Bradwell, Executive Councillor for Children's Services said: "Overall, our schools have bucked the national trend by improving attainment. In what has been a challenging year with the changes to GCSE examinations, many Lincolnshire schools have shown improvements in several areas.
"Students have risen to the challenge and deserve every credit for achieving these results. We mustn't forget the support and encouragement of teachers, parents and carers in helping our students achieve their best."
In both English and mathematics, at grade 4+ and 5+, the percentage of students achieving these standards has increased.
Overall average attainment across eight subjects, including the new GCSEs in a range of subjects, has risen by 1.3%.
This year has seen improvements in results for Ebacc subjects, with two thirds of schools achieving grade 4+.
Debbie Barnes, Director of Children's Services said: "Yet again, another set of excellent results celebrating the success of our schools and students. I'm particularly pleased to see that results and performance in secondary schools have risen at a time when exclusions have fallen.
"Congratulations and good luck to all students as they move onto their next steps in higher education, training or apprenticeships."