Mum's reaction to McDonald's assault
"The media exposure has resulted in many reports from the public"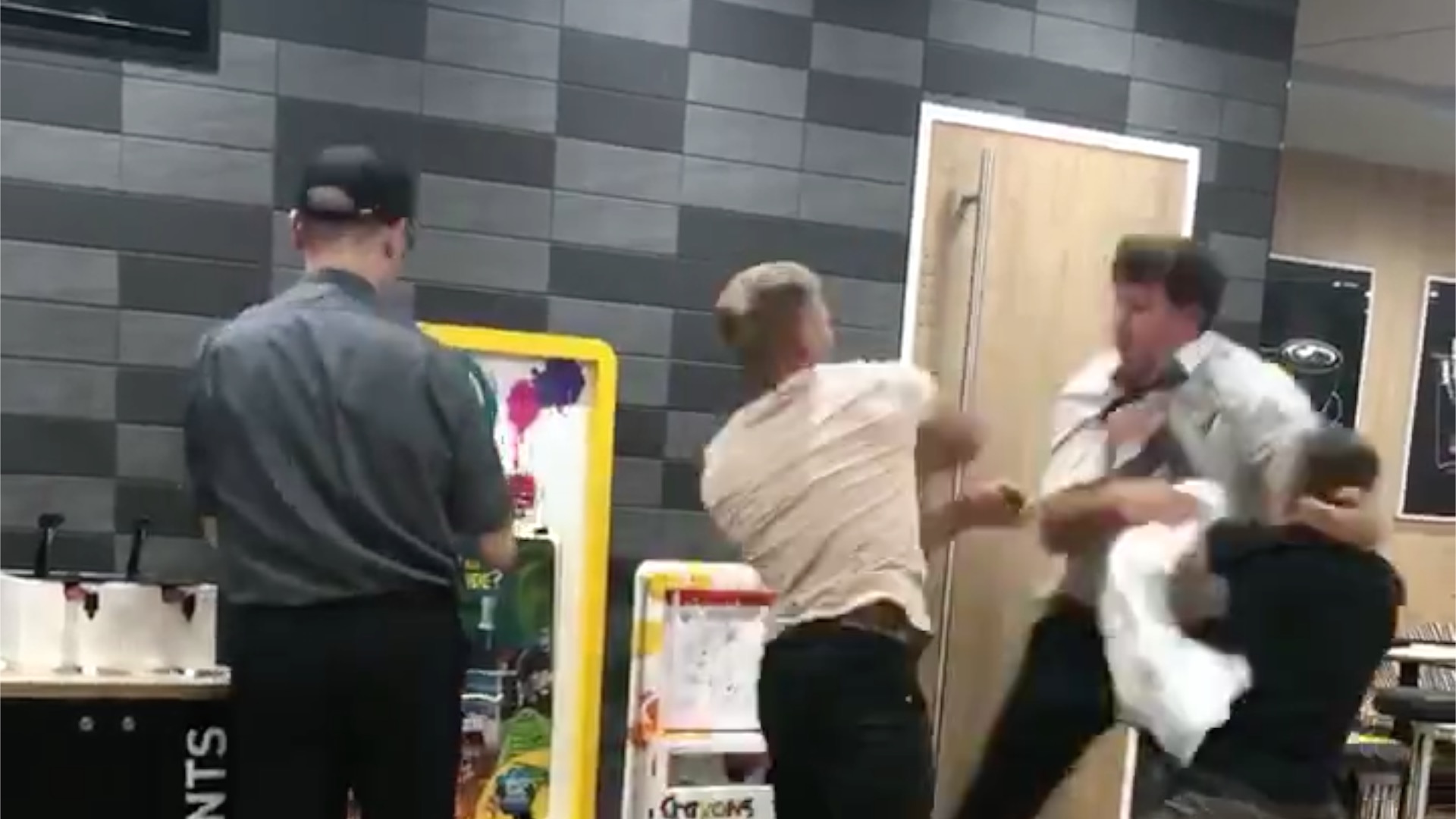 The mother of two teenagers filmed viciously assaulting a McDonald's employee in Boston has reportedly apologised for the incident.
Police have yet to make any arrests in connection with the vicious attack.
As previously reported, a video showing two males, believed to be in their teens and intoxicated, grabbing and hitting a worker went viral over recent days. Colleagues appeared to hide behind the counter and others in the restaurant stood by helplessly.
In a message seen by the Mail Online, the boys' mother is said to have apologised for their 'unacceptable behaviour'.
"I know what has happened and it is not acceptable," she wrote. "I'm very sad and ashamed that my boys would do this and it will be being sorted.
"You would appreciate the rest of the family being left out of it and for the hate comments to stop.
"I am a caring normal loving mum and they are my sons. I'm broken enough."
"They will be dealt with as will the situation.
"These sort of things happen every day and all get easily forgotten but never do you think it's going to be something with your family!"
"I'm very sorry on behalf of my boys."
Despite the apology, the mother is reported to have later posted a message of support to one of her sons on his Facebook wall.
She said: "No matter what goes on in your life I'm proud of you and sending love."
Police attended the McDonald's restaurant on the night of the attack but the perpetrators had left. The victim did not express a wish to press charges.
Police: "We will bring offenders to justice"
Lincolnshire Police said their enquiries into the assault are still ongoing and thanked the public for their support sharing the video and helping to confirm identities.
Deborah Clark, Chief Inspector for Boston, said: "We are taking this extremely seriously and we are making good progress with our enquiries.
"The media exposure has resulted in many reports from the public and we are grateful for their support.
"This is totally unacceptable and shocking behaviour that no one should have to be subjected to and we will do all we can to bring the offenders to justice."
Anyone with information should call 101 quoting 556 of the 7th or report to CrimeStoppers if they wish to remain anonymous.