Brayford Wharf East to close for five months, after delay
It is still expected to take place in October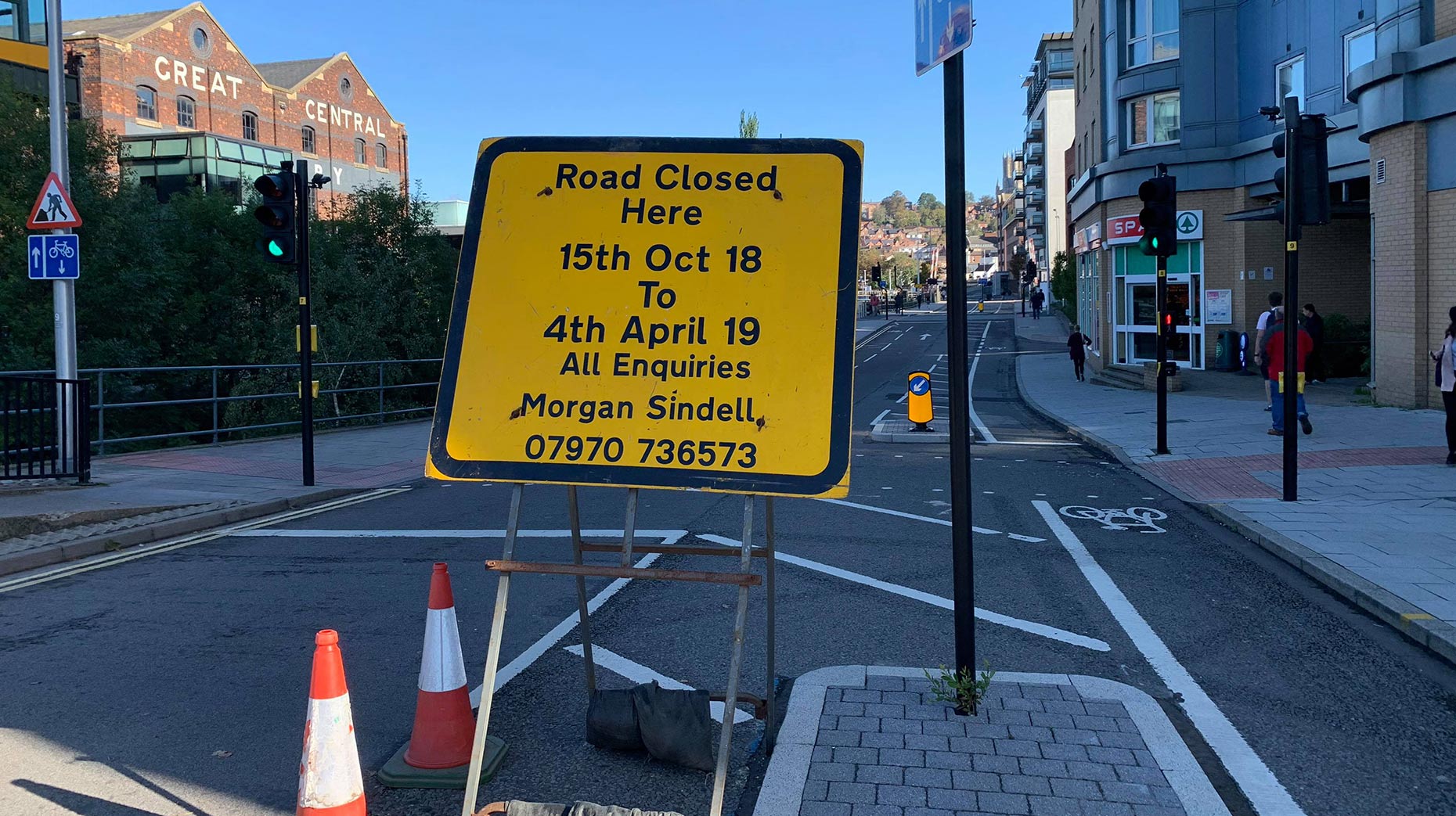 Five months of works to build a footbridge over the Brayford Wharf East rail crossing have been delayed, with Network Rail planning to close the road later in October.
As previously reported, Network Rail started preliminary work on the new footbridge in April, with ground and services investigations undertaken and workers were on site.
Brayford What East, which runs alongside the Brayford and part of the University of Lincoln campus, was due to be closed from October 2 for over five months until March 2019, but this has now been delayed.
Network Rail has now told The Lincolnite work will not start on October 2 as details are still being finalised, but it would still commence in the coming weeks.
Road closures on the roadworks.org services have been outlined for October 15 to April 5.
Gas mains works will also be carried out in conjunction on this road between October 29 and December 14.
It is expected that the way will also be inaccessible to pedestrians, though the specific dates affected have not het been outlined
The controversial plans for the new footbridge were approved by the Planning Inspectorate in late 2017.
The plans were initially refused by the City of Lincoln Council, whose planning committee felt that the removal of two lift shafts restricted access for disabled people.
Network Rail appealed the decision with the Planning Inspectorate, stating initial designs with lifts were "too expensive" and adding that people who cannot use the stairs will still be able to use the crossing as normal.
A Network Rail spokesman said in April: "We're very pleased to be making progress on the footbridge for Brayford Wharf which will offer a safe route across the railway for pedestrians 24 hours a day, seven days a week with no need to wait at the level crossing barriers.
"We are currently finalising the details of our build programme. We are working to minimise the disruption caused by our work and will share our plans with the community so that they know what to expect as soon as possible."