September 20, 2018 2.17 pm
This story is over 62 months old
Council delays decision on crime hotel after owner emails in sick
Police representatives were concerned that hotel owners were attempting to avoid consequences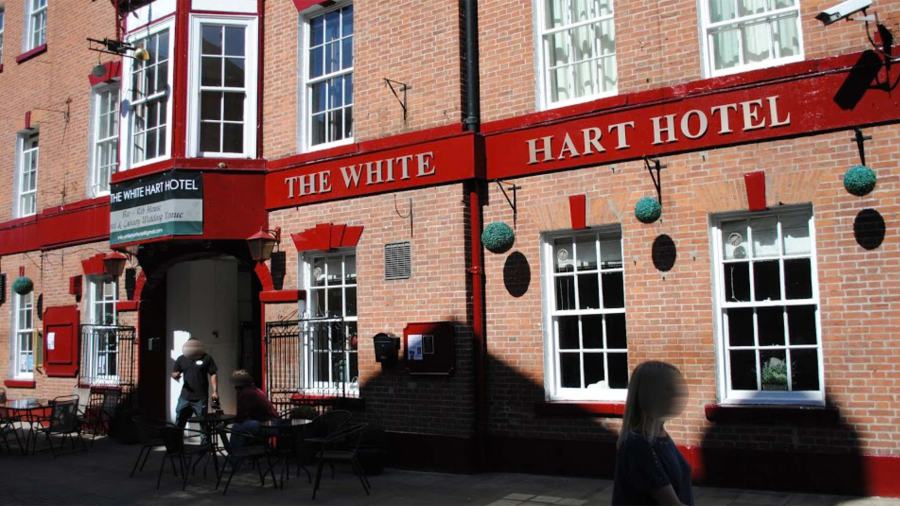 Officers have warned that a former Gainsborough Town Councillor's "blatant disregard" for her pub's licensing conditions raised "serious concerns someone could be seriously injured, or worse", however councillors had to adjourn the meeting after she exused herself due to illness. 
Sharon Hopkinson, 45, owner of the White Hart Hotel in Gainsborough, was due to before West Lindsey District Council's Licensing Committee yesterday after police called in the licence for review.
However she did not appear and instead sent an email to explain that she was unwell and had a GP appointment.
Earlier this month, Hopkinson was one of a number of people found guilty at Nottingham Crown Court for drug supply offences that took place between April 30, 2015 and July 1, 2016.
She is still awaiting sentencing in court and has since resigned from her position on the town council.
Councillors were told it during the meeting on Thursday, September 20 that she had already contacted the authority's licensing team to surrender her licence for the hotel.
Sgt Kim Enderby, from Lincolnshire Police's Alcohol Licensing Team, said: "We have huge concerns that the individuals involved in the White Hart are seeking to avoid a hearing and avoid the consequences."
He said that just because the licence had been surrendered it did not mean the pub could not open 'on Monday' under a transferred licence.
He said a person who could take over had already been named.
"It could have 27 days where it could continue operating under a licence that is not fit for purpose. It could be another month of criminal activity and undermining the licensing objectives.
"I have genuine concerns that if this premises was allowed to reopen utilising a license with conditions that are not fit for purpose, somebody will be seriously injured or worse.
"The risk involved in allowing this business even a minute possibility of being able to operate under what has happened previously is too big a risk when we have the opportunity to take decisive action today.
"There is a blatant disregard for the licensing conditions and repeated criminal offences taking place in Gainsborough because of the hotel."
However, councillors decided to adjourn the hearing until October 17, stating that the licensing act forced them to take Ms Hopkinson's email 'at face value'.
Chairman of the committee Councillor David Cotton said: "We are in something of a bind. The Licensing Act must be seen to be acting in the interests of natural justice, which has to be seen to be done.
"The licensing committee has very reluctantly, and disappointingly, from all parties' points of view, decided that we have to adjourn this hearing."
The decision means that should there be no application to transfer the licence within 28-days it will cease to exist. If a transfer application is made, or Ms Hopkinson withdraws her surrender, the hearing will still take place.
Following the meeting, Sgt Enderby said he was 'disappointed' with the decision, which meant evidence gathered over the past two years could not be 'aired'.
He said he believed police had a 'very, very strong case' including CCTV footage of criminal activity.
He said the number of incidents police had associated with the premises, at one point numbered more than Home nightclub in Lincoln which opened until 4am.
A report due to go before the council detailed a 'significant rise' in serious assaults and an 'unacceptable level of drunkenness' including 'large scale brawls'.
A drugs check in March found 'high levels of cocaine' in both toilets and the main bar front.
The report said the force received 31 phone calls about the pub between December 4, 2017, and June 18, 2018 – but only three of those were from Hopkinson and one from her staff.
East Midlands Ambulance Service attended the business 17 times in the last year – 10 times after 11pm.