November 22, 2018 2.10 pm
This story is over 43 months old
First look at new Lincoln Deliverance escape rooms
Will you be able to escape?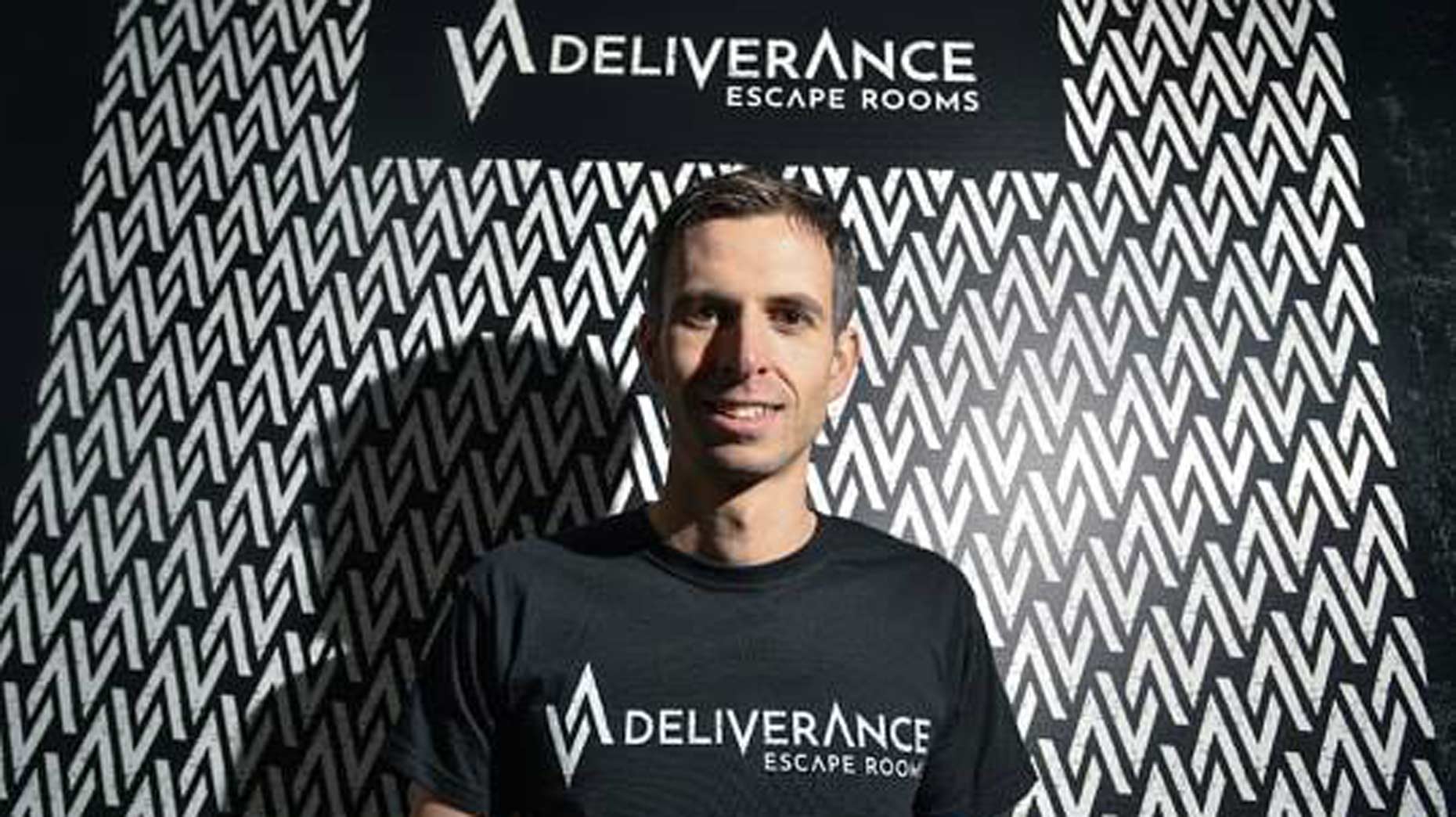 Enter through a white door and up a series of winding stairs to crack the codes at a new escape room in Lincoln opening on Monday (November 26).
As previously reported, Deliverance is located at the junction of the city's High Street with Clasketgate to the left of Hunters Fish & Chip Shop.
The rooms are set across three storeys of the building and The Lincolnite went for a sneak peek ahead of the opening at the former theatre admin offices.
Deliverance Escape Rooms will be open seven days a week from 10am to 10pm. Monday to Wednesday is priced at £15 with Thursday to Sunday at £20, with participants getting an hour for whichever room they decide to play.
The escape rooms can be booked online here or by calling 01522 524222.
The rooms
Managing Director Matthew Dixon designed and created three rooms – The Cabin In The Woods, The Bank Job: The Ultimate Gamble and Besieged: Our War – with the latter being co-created with his friend Craig Clay.
A fourth room called The Hideaway, which is the sequel to The Cabin In the Woods will open in early 2019, hopefully in January.
There will be codes to work out, puzzles to solve, some crawling in small spaces and even a slide so keep your eyes peeled! In the Besieged game there will be a range of characters for people to pick from, which give perks including additional time and objects.
Matthew, who co-owns the business with his partner Sophie Hales, will initially run the escape rooms on his own, but he said there is potential for some student jobs to be created in the future – a minimum of four as games masters.
The 29-year-old from Bourne took over the property in August 2018 before getting everything ready for next week's opening.
The former accountant said: "It is really exciting and I hope it will be a success, which I am confident it will be.
"I always wanted to run my own business and started playing escape rooms for two and a half years and always enjoyed them. I started to come up with ideas and knew it was something I wanted to try."
The escape room concept
The concept of Escape Rooms has been around for a long while, but has only recently hit Lincoln.
Tension VR on Croft Street opened in 2016 as the UK's first virtual reality venue before later adding exciting escape rooms at Tension Exit Games.
A new escape room experience opened at an old prison at Lincoln College on Monks Road earlier this month.
Enigma Live Escape Rooms has been granted planning permission to open at the former Direct Cabs second floor premises on Silver Street, with it set to be ready in early 2019.
Matthew believes the fact there are more escape rooms in the city is helping to raise awareness of the concept, but what makes Deliverance different?
He added: "We are hoping that our sets are really immersive and all our games come with strong stories which have different twists along the way so that players don't know what to expect. Hopefully a good array of puzzles which you won't find in the other escape rooms in town.
"Our tag line is 'set yourself free' based on the definition of deliverance being: "the action of being rescued or set free", as this links to, not only the goal of escape rooms of setting yourself free, but also setting your imagination free so that you actually feel a part of the story. For at least an hour you are free from the real world.
"I'm hoping the location will also be a selling point over the other escape rooms in town."