November 19, 2018 11.12 am
This story is over 60 months old
Lincoln's first trampoline and inflatable park springing to life
Jump Inc's first trampoline and inflatables hybrid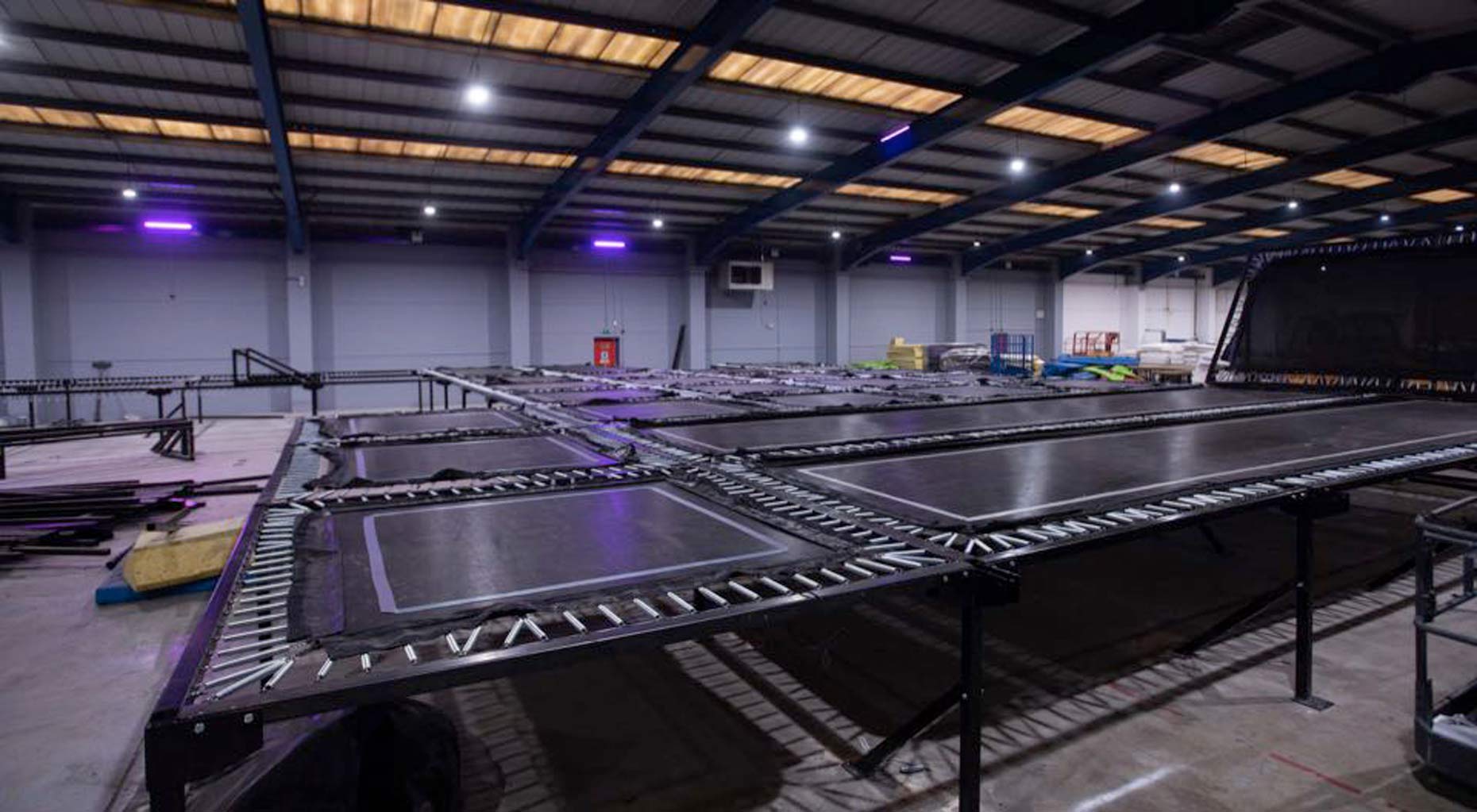 Jump around! There's less than a month to wait to jump and bounce at Lincoln's first trampoline and inflatables park.
As previously reported, a refit is currently underway at the 30,000 square foot site in the former DPD depot on Dixon Close off Tritton Road.
A provisional opening date has been set for Sunday, December 9, which will be confirmed nearer the time.
The Lincolnite went to have a look round to see how the work is progressing.
The Lincoln park is a 50/50 split, half trampolines and half inflatables which is the first hybrid of its kind and believed to be the UK's first.
The park is designed around obstacles and completing a course of challenges/slides and battle beams.
Some £500,000 has been invested into facilities and the new venue will create between 30 and 40 jobs.
Jump Inc's new director Jordan Simpson, who is also Director of Technical Cranes Limited and former University of Lincoln student, said: "I am proud to be part of the Jump Inc phenomenon that operates at the forefront of the trampoline and inflatable park craze that is sweeping across the UK.
"I was offered the opportunity to join Jump Inc by a close friend and Group Director Lee Shipley, who saw our construction and fit out resources and expertise as the chance to finally get the Lincoln park up and running.
"Having spent three years living in Lincoln as a student at the university I truly believe Lincoln is a great city and could think of no better place to open a trampoline and inflatable park.
"Lincoln is the fourth park to be opened by Jump Inc and due to its experience within the industry benefits from time spent knowledge.
"The park is currently under construction, we're building two mezzanines linked by air-bridge, a quiet feeding room for new parents, safety briefing hub and five party rooms. We've also installed the latest LED effect lighting and a specialist sound system.
"The trampoline park will show off advanced features like the new reaction wall alongside the innovative air bag for safe landings. The inflatable park has new and improved activities, challenges and obstacles for all ages.
"We are truly excited for our December opening to show the public what we feel may be the UK's best multi park experience."