December 12, 2018 3.43 pm
This story is over 59 months old
Homes in Bourne without water
The issue should be resolved by this evening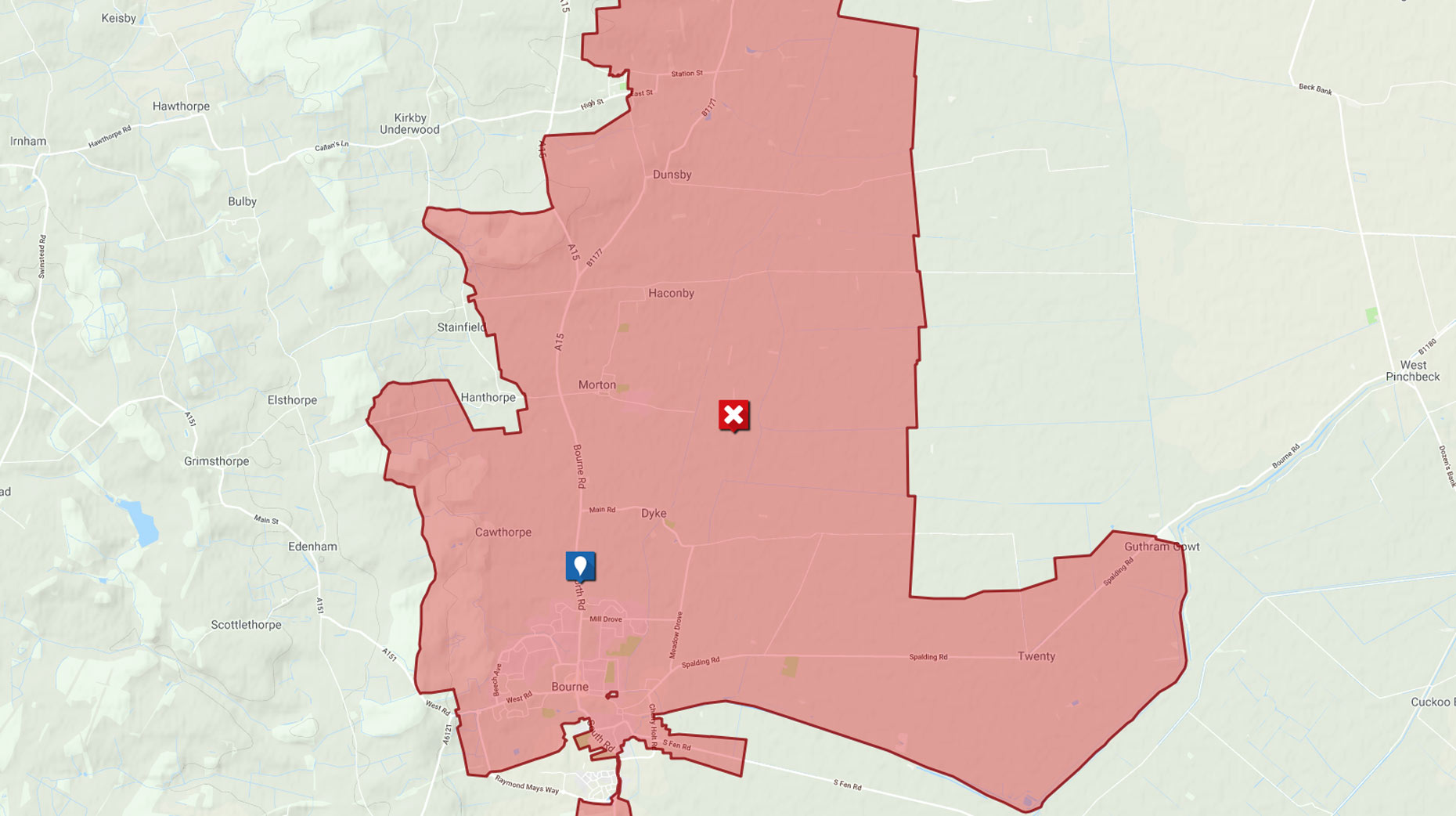 Homes in Bourne and the surrounding areas, including the village of Dyke, may have low water pressure or no water at all this afternoon due to a burst water main.
Anglian Water reported the fault during the afternoon of Wednesday, December 12 and replied to a few concerned customers on Twitter saying the problem would be resolved by 5pm.
However, according to the fault report on the company's website the estimated restoration time is at a later time of 8pm.
Click here and type in your postcode for the latest information.
Anglian Water said: "We're really sorry but some customers in Bourne and surrounding areas may have very low water pressure or no water at all.
"We're working to repair a burst water main in your area so that we can get your supply back to normal as soon as possible, but it is proving to be a complex job that is taking longer than we had originally hoped.
"This should now be completed by 8pm today, but we'll update this message if anything changes. Again we're really sorry we've inconvenienced you and thanks for your patience."
After any interruption to the water supply it may look a little cloudy or discoloured when it's back on. It is advised to run the tap for a few minutes and it should clear.
Hi Keith, sorry about this. We have identified a pump failure in the area which is the cause of this. We are working on getting this sorted as quickly as possible and expect to have your supply back to normal by 5pm today. You can get updates…

— Anglian Water (@AnglianWater) December 12, 2018
Hi Wayne, sorry about this. We have identified a pump failure in the area which is the cause of this. We are working on getting this sorted as quickly as possible and expect to have your supply back to normal by 5pm today. You can…

— Anglian Water (@AnglianWater) December 12, 2018