December 26, 2018 11.23 am
This story is over 59 months old
Lights, camera, action! Lincolnshire's year in TV and film
Celebrating Lincolnshire's year on the big and small screen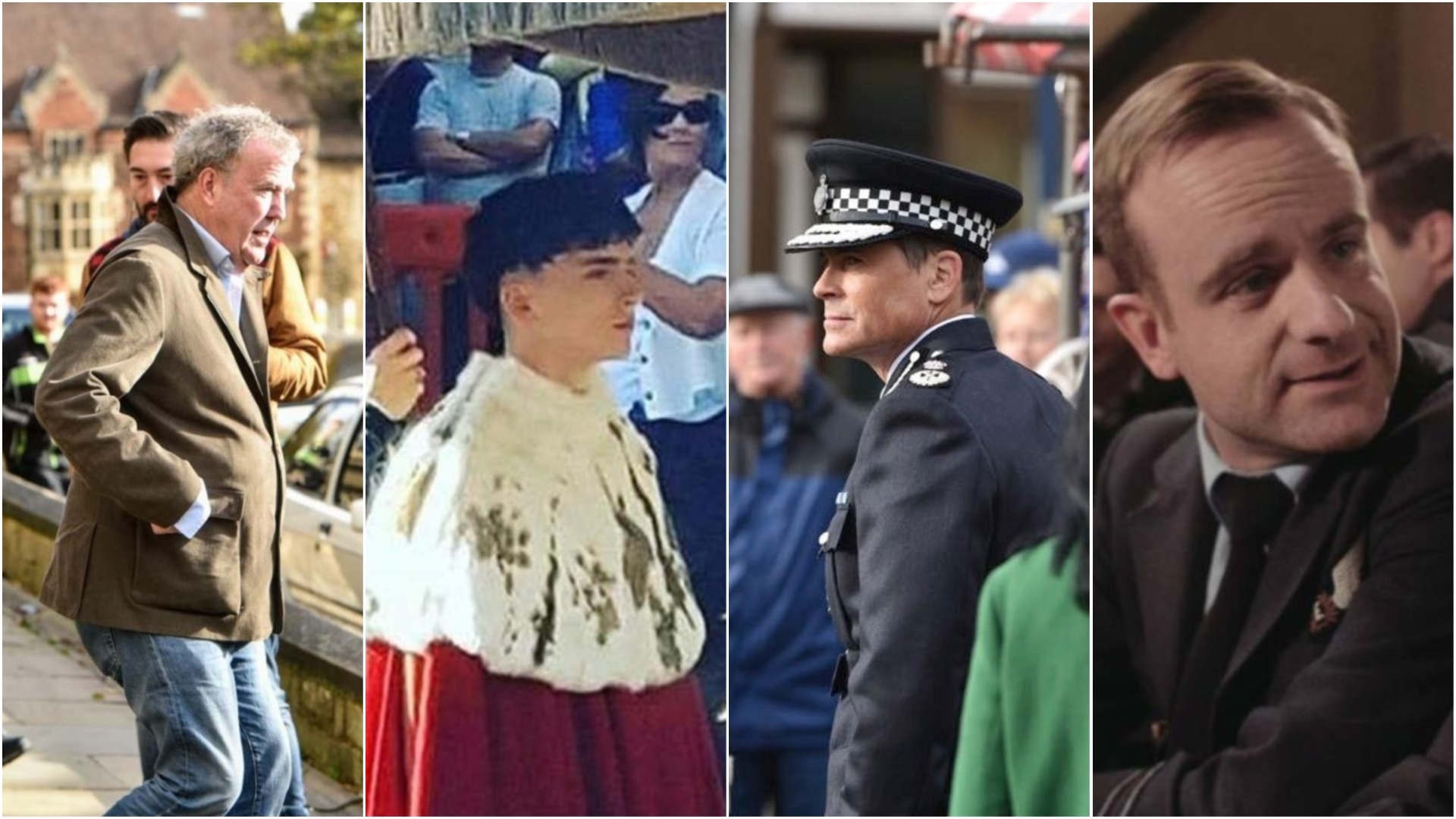 From TV to film, Lincolnshire has been the star of the show this year as film crews from across the globe have chosen the county's historic towns and stunning landscapes as their background.
To celebrate Lincolnshire's year on the big (and small) screen, we compiled a recap of all the filming events.
---
Wild Bill in Boston
Emmy and Golden Globe nominated American actor Rob Lowe stars as Chief Constable of the East Lincolnshire Police Force in a six-part crime drama that began filming in Lincolnshire in November 2018. The drama is set to be on our screens in 2019.
---
Grand Tour in Lincoln
Hammond, May and Clarkson were back in Lincoln in October this year filming the last episode of the third series of Amazon's Grand Tour. The crew were spotted filming at Lincoln cathedral where locals got the chance to be part of the audience.
The third series of the Grand Tour is set to stream on Amazon Prime Video on 18 January 2019 with episodes streaming weekly.
---
The King
The Netflix period drama starring Academy Award-winning actor Timothée Chamalet, and Golden Globe nominee Joel Edgerton was shot at Lincoln cathedral back in June this year. Earlier in the year, scouts put out a call for Lincoln people to play extras in the film so keep an eye out for some familiar faces in the final cut.
The King will be released in 2019 on Netflix.
---
The Great
In October, it was announced that Maleficent star Elle Fanning and Skins actor Nicholas Hoult would be starring in a historical drama being filmed in Lincolnshire and other locations.
The Great, made for American streaming service Hulu, will be about the reign of the Empress of Russia Catherine the Great. Filming for the series will commence in 2019.
---
Peterloo
Filmed last year on Lincoln's Steep Hill and Gainsborough Old Hall, Oscar-nominated director Mike Leigh's film Peterloo was released in the cinemas this year on 1 September.
Peterloo is the real-life story about the killing of 15 people and the injuring of hundreds more when cavalry charged at protestors at the Peterloo Massacre at St Peter's Field in Manchester, 1819.
---
Lancaster Skies
The independent feature war filmed was primarily filmed in Lincolnshire and was produced by Sleaford based company Tin Hat Productions. The film was written and produced by Andrew Burn, Callum Burn and Sam Parsons, with Callum Burn at the directorial helm.
Filming began way back in 2015 and is now set for DVD and limited cinema release in 2019 after finalising a deal with distributor Kaleidoscope.
---