Midwife risks losing her job 'over hair colour'
She is awaiting the outcome of an appeal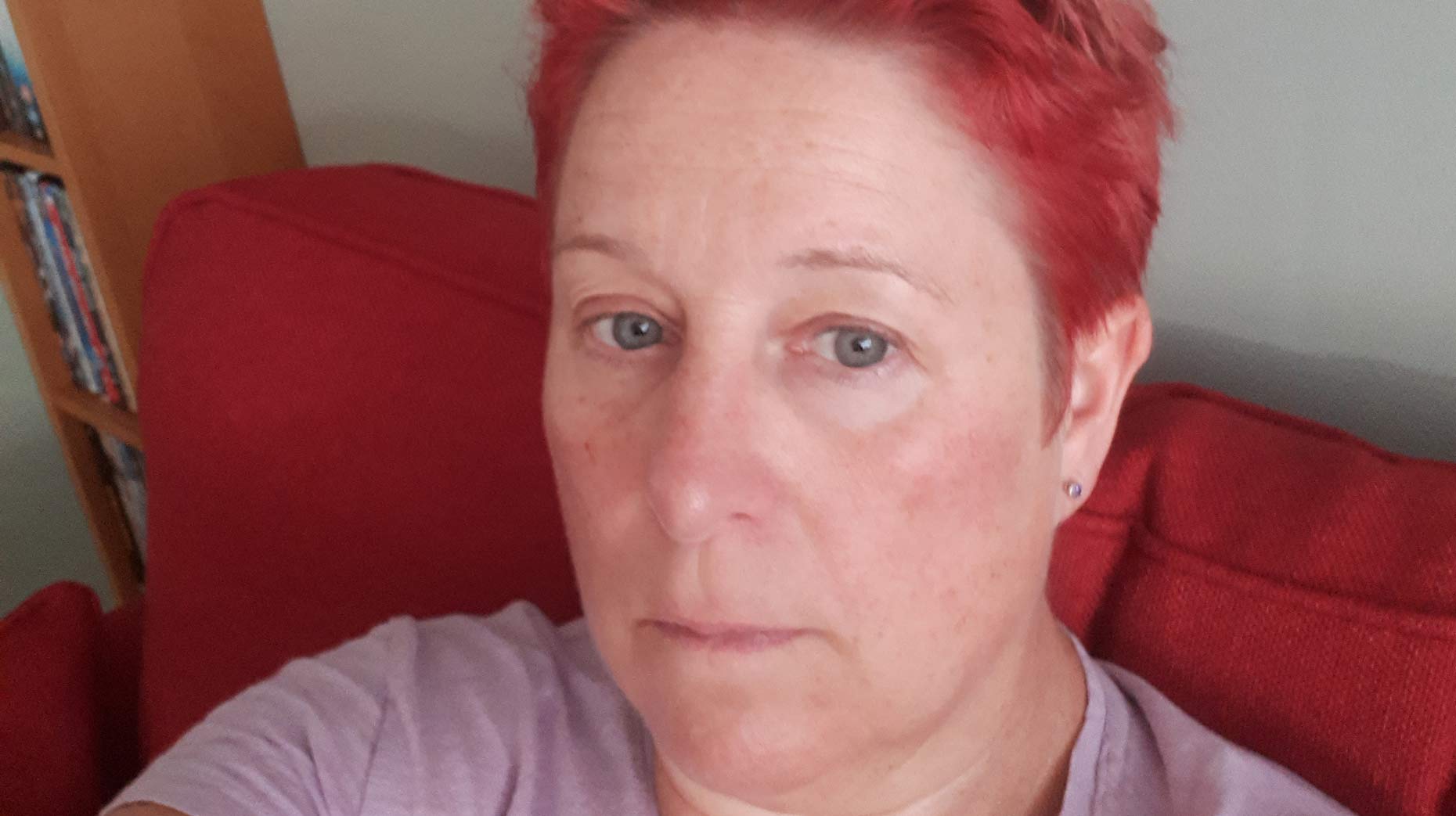 A midwife working at the hospitals in Lincoln and Grantham says she risks losing her job over the colour of her hair unless she is willing to change it.
Donna Crichton, who has over 30 years experience working in the NHS, had red hair when she was first employed by ULHT in February 2011.
She claimed this had never been an issue previously and, even after the uniform policy was updated in November 2017, nothing was flagged up to her about it.
She was off work for health reasons between February to May 2018, she explained, but nothing was mentioned upon her return… until towards the end of June when she was spoken to by a deputy chief nurse.
Sent home from work
She was told if her hair was not addressed by the time of her next shift she would be sent home.
After speaking to The Royal College of Midwives Union, Donna put in a grievance before her next rostered shift on July 2.
She was then sent home at the start of that shift, but told she wasn't being suspended. Instead she was being sent home on unpaid leave to address the issue.
She wouldn't be allowed to return until it was sorted, but she was offered mediation of wearing a headscarf, wig or theatre cap which she didn't feel was appropriate.
The first grievance fact finding meeting was on September 4, which according to policy she said should have been within 15 working days, but there was no explanation as to why it wasn't.
Another meeting followed in October before the grievance appeal took place on December 13. An outcome is expected in the near future.
My hair is part of my personality
The 53-year-old told The Lincolnite: "My hair has always been an integral part of me, part of my personality. In 2004 I had it dyed "pillar box red" which it has remained since (until July this year).
"At the end of June, while attending a study day I was spoken to by the deputy chief nurse of ULHT – I was informed my hair was "too bright" and in breach of ULHT uniform policy.
"I was employed by ULHT with red hair. I have never had a manager or another member of staff discuss my hair colour in a negative way. No member of the public or patient has ever had a negative comment about my hair.
"In fact for some of the more dysfunctional chaotic individuals I have cared for it has been an ice breaker and something with which they can identify with – thus embracing the trust's philosophy of the work force reflecting the society we serve – in accordance with diversity and inclusivity."
Uniform policy
Within ULHT's Dress Code and Uniform Policy it states: "Where staff have public facing roles (this includes patients, relatives, stakeholder and members of the general public), hair colour should reflect the trust's requirement for professionalism by the member of staff."
Donna questions the policy saying at no point does it indicate what it means by colour.
"I felt completely annihilated"
On being sent home Donna said: "To say I was devastated is an understatement. I felt completely annihilated. I felt disrespect and humiliated.
"I felt unsupported with nowhere to turn. The trust has failed me and discriminated against me because of my hair with no evidence to support its policy. It has failed to recognise my right to diversity and equality.
"It has focused negatively on the colour of my hair instead of recognising my qualities as a highly experienced, dedicated midwife.
"After 30 years of being proud to work for the NHS and loving my privileged job as a midwife I feel broken by the disrespect and disregard shown to me by this trust.
"What saddens me the most about this whole sorry situation – is that the trust was already struggling to recruit and retain staff. By me not being at work it has left the antenatal clinic short staffed resulting in longer waiting times for the families who come into our care – thus by this trust's actions they have directly affected the quality of patient care."
Donna, whose hair is now a lilac colour, said others colleagues have been affected, with some choosing to resign and another going through the same grievance process as her.
She said: "They seem to be happy to lose very experienced skilled staff because of policy, it's making people in the trust unhappy and uncomfortable. It is desperately understaffed and patients are being affected."
No confidence vote
The Unite Union passed a vote of no confidence in ULHT after concerns over patient safety at the trust which runs hospitals in the county.
Bosses at the union said ULHT appeared to be "more worried about the socks staff wore" than the understaffing of wards.
This story caused Donna to come forward, saying: "Staff are so demoralised and scared about their own jobs as management are more interested in criticising us on the work front to avoid negative press. People are not willing to talk and are too afraid, I have nothing left to lose, my life has been ruined by the trust.
"I have worked with an excellent team of midwives and other colleagues, who are extremely dedicated and work so hard. I love my job and I wish I could turn the clock back to this be a nightmare that never happened.
"With all that's going on in the world this appears such a trivial issue. It is devastating that after all the dedicated service, instead of any praise they criticised me and sent me home because I don't fit their image."
ULHT response
Director of Human Resources and Organisational Development at ULHT, Martin Rayson, said: "Like many other organisations, the trust sets standards for dress and appearance which we expect our staff to comply with.
"Unfortunately, we cannot comment on specific cases involving employees who are going through internal processes in line with the trust's policy and procedures.
"We encourage any member of staff with a query around the dress code and uniform policy to speak with their manager or the HR team to address any concerns."