Get snappy for loved up selfie trail
The hearts will be on display from February 9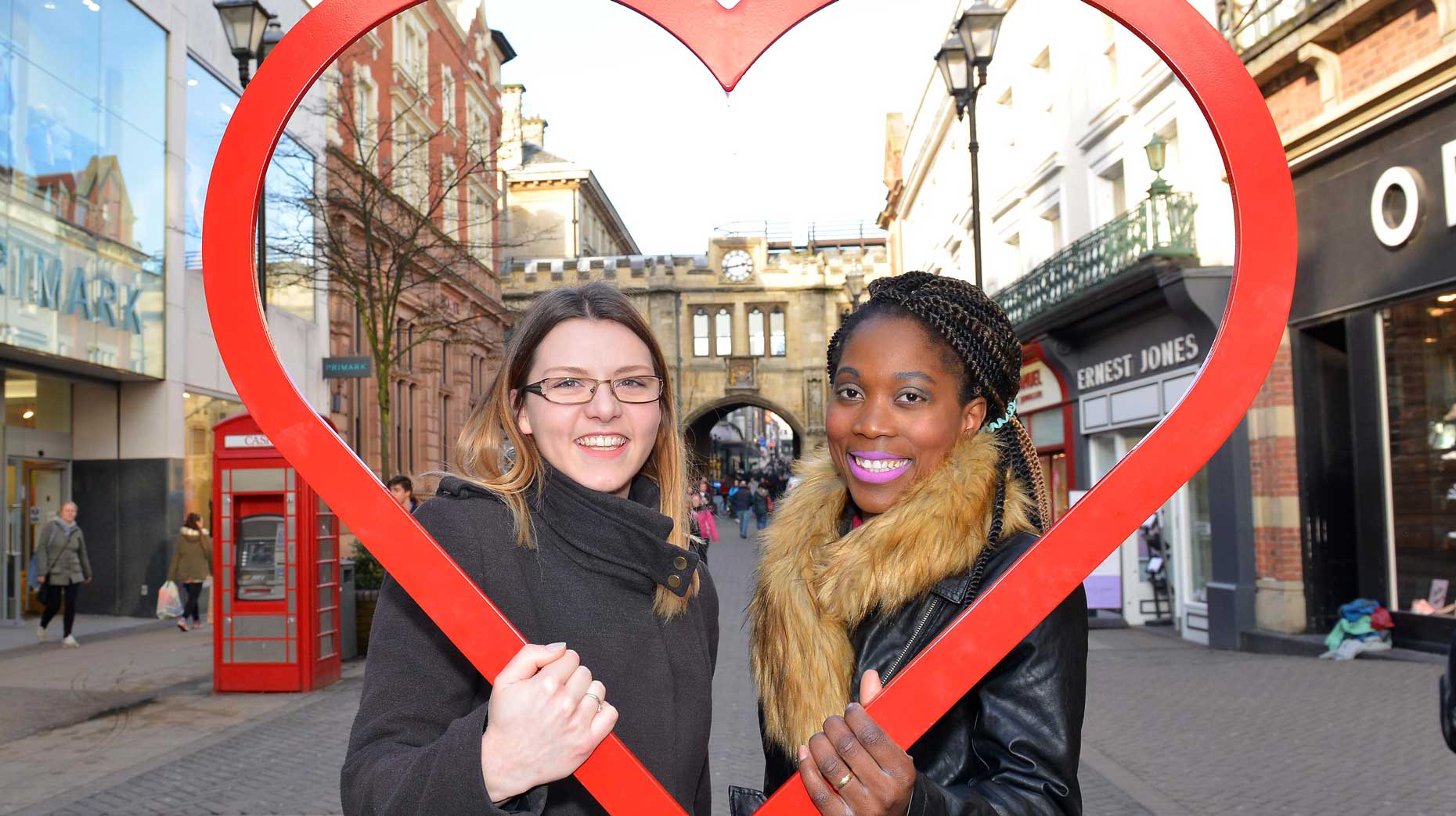 Are you ready to compete in the name of love? With just over two weeks to go until Valentine's Day Lincoln BIG is launching a fun love heart selfie competition.
Five giant red iron love hearts will be on display on the city's streets from next month as Lincoln BIG launches its #LOVELINCOLNTRAIL
The hearts will be on display from February 9-17 at St Marks Shopping Centre, in the Lower High Street, City Square, Brayford Wharf and Castle Hill.
Couples, partners and friends need to take innovative selfie photos with all five love hearts, before uploading their entries to Instagram using the layout or carousel format.
Participants of the competition, which is in its third year, need to add the hashtag #LOVELINCOLNTRAIL and tag in the valentine they would love to share the prize with.
The winners will get a £60 meal voucher for The Cosy Club, as well as bed-and-breakfast at the DoubleTree by Hilton Hotel.
Events & Marketing Assistant at Lincoln BIG Jacinta Peachey said: "Selfies need to be uploaded by Sunday, February 17, to be entered in a prize draw. The winner will be picked at random on February 18.
"We are also encouraging people to follow us on Facebook and Twitter to keep up-to-date with Lincoln's Valentine's Day promotions and offers."