Lincoln migrant rescuer docks in Italy after week standoff
It comes after the crew rescued 47 migrants from a sinking rubber dinghy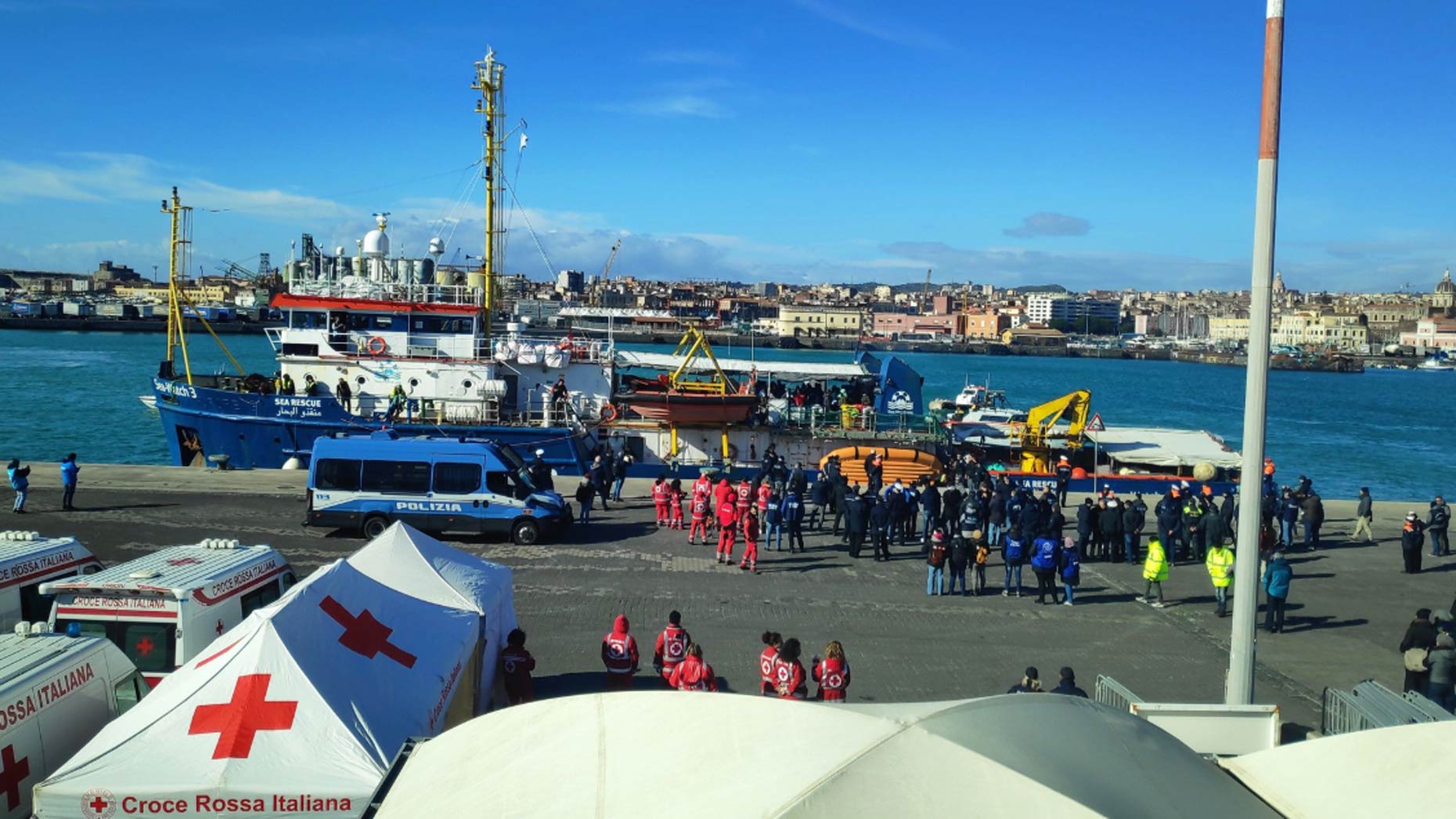 A Lincoln man has finally been allowed to leave a migrant rescue ship after a week-long standoff in the Mediterranean.
Jon Stone, from Lincoln and chief engineer on the Sea-Watch 3, was trapped on board the boat after they rescued 47 migrants from a sinking rubber dinghy.
They were told they cannot leave local waters and were accused of "assisting illegal immigration" after their migrant rescue mission on January 19.
Now the Sea-Watch 3 has now been escorted to Catania by the Italian coastguard and everyone on board has been allowed to leave.
"The Italian coastguard demanded that we leave last night," Jon Stone told The Lincolnite.
"We had problems with our anchor winch and couldn't set off. We were up most of the night repairing it and were allowed a few hours sleep before we were escorted.
"As we arrived in Catania the guests were cheering."
The crew and 47 migrants were met with police, the Red Cross, journalists and the coast guard when they finally docked in Catania.
It comes after after deal was brokered between Italy and six other countries to take in the migrants on Wednesday, January 30.
The crew spent a week trapped on board the Sea-Watch 3 after they dropped anchor on the coast of Italy.
As a former Royal Navy engineer with seven years of experience, Jon has previously spoken about the conditions on board after being trapped for days at sea.
He said: "There's a lot of frustration on board as you can imagine and fights are breaking out amongst the guests. We are running low on water and the toilets are overflowing."
Jon is determined to get onto another migrant rescue mission, but it's unclear when they are free to leave Italian water.
The situation appears to be coming to a close, but Sea-Watch are sceptical about their position in Italy and say they are "expect[ing] the worst."
We have to go to Catania now. That means, we are moving away from a port of safety, towards a port where there is a prosecutor, known for his agenda regarding sea rescue NGOs. If this is not a political move, we don't know what is. We hope for the best and expect the worst.

— Sea-Watch International (@seawatch_intl) January 30, 2019