February 13, 2019 11.27 am
This story is over 56 months old
Cleaning regime to tackle level crossing rubbish
The lift smells bad according to some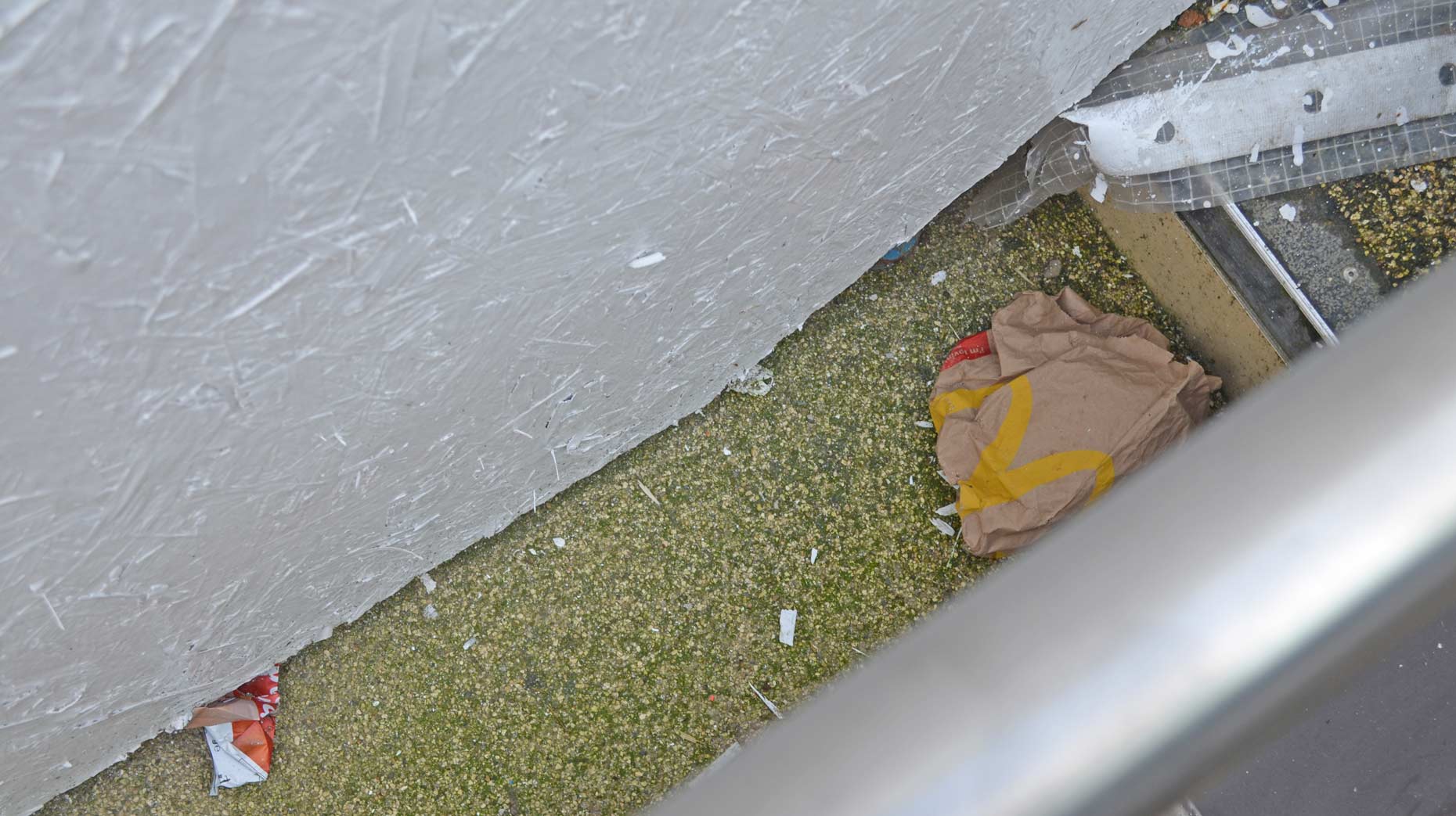 Network Rail aims to put a thorough cleaning regime in place to tackle problems of litter at Lincoln High Street level crossing.
Rubbish and food wrappers have been spotted on the steps and the footbridge. Others have reported faeces and a bad smell in the lift.
A Network Rail spokesperson said: "We would like to apologise and reassure the people of Lincoln that we are aware of this issue and we are committed to making sure a thorough cleaning regime is put in place."
"It's dirty and it stinks"
Lincoln local Holly Robinson told The Lincolnite she thinks the footbridge isn't very clean.
She said: "It needs cleaning, it's so dirty, it stinks most of the time. There is sometimes dry food in the lifts and a bad smell."
Dave Alty said people littering need to take more responsibility.
He said: "I think the footbridge is clean enough. There might be the odd bit, people dropping rubbish, but you can't have someone cleaning all day.
"It's up to people not to drop litter and those doing it should be fined."
Ray Davy thinks the area is clean enough and hasn't directly witnessed any issues.
He added: "I don't use it all that often. It looks clean to me at the moment, but I have heard about people urinating in the lift, but it's hearsay, I've not seen it."
The footbridge opened in June 2016 and cost £12million.