February 5, 2019 3.08 pm
This story is over 56 months old
'Political vandals' fail to deter Thatcher statue approval
Thatcher's moving to Grantham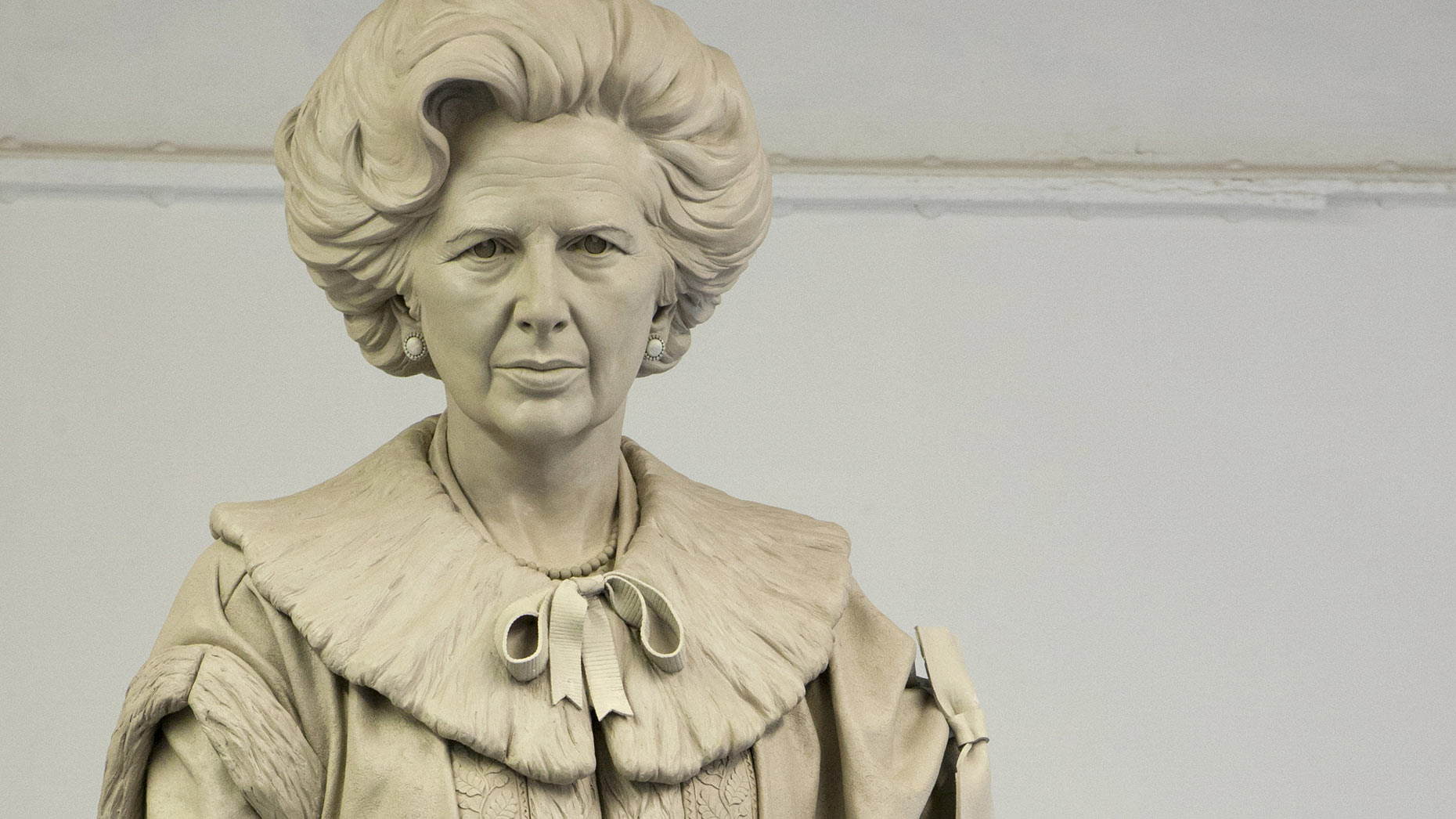 Concerns over "politically-motivated" vandals failed to deter councillors from approving a monument to the first female Prime Minister Margaret Thatcher.
The plans for the monument of the Grantham-born Iron Lady, to be situated outside Grantham Museum, were examined by members of South Kesteven Development Management Committee.
A report before the councillors said there were recommendations that Mrs Thatcher's likeness should be placed on a "sufficiently high plinth" and in easy view, in a bid to avoid it being attacked.
It said there was the possibility any public statue of Mrs Thatcher "would be a likely target for politically motivated vandals."
According to reports before the councillors on Tuesday, the statue, to go on St Peter's Hill, will be placed on a 3.2 metre high plinth, making it over 6.4 metres tall in total.
During a debate before the committee, councillors, supporters and objectors outlined all the controversies and successes of Thatcher's career.
Councillor Charmaine Morgan said Thatcher "did little to help her fellow women" adding "she preferred the company of men".
She queried the position of the statue in the public rather than "in context" in the museum, especially given the security concerns.
"Our police are struggling to manage without the additional burden," she says.
"I understand Margaret Thatcher's statue is currently out of sight in a secret location, perhaps it should stay there," she concludes.
Councillor Ray Wootten called the statue a "lasting tribute to a great woman."
Dave Burling, museum curator, says they understand the debate, but argue that they have a duty to educate people on Thatcher. "We don't do this by telling an edited story," he says.
He said the Margaret Thatcher statue was "not the end, it is only the beginning".
The hope is the move will bring investment to the town and enable more to be done to attract people to the town.
Councillor Jacky Smith says: "It's way beyond time that we recognise Mrs Thatcher for her abilities and what she did for this country. She put Grantham on the map fair and square."
Councillor Ashley Baxter said he would not vote for Thatcher but said he saw no planning reasons to turn the statue down.
"It will have a positive impact and good for Grantham and the economy. It will make people stop and think about Thatcherism, all the things she did and all the problems she caused," he said.
Margaret Thatcher (nee Roberts) was born and raised in Grantham and attended Kesteven and Grantham Girls' School, before gaining a scholarship to study at Oxford University. Her father Alfred, a grocer, was Mayor from 1945 to 1946. She entered the House of Lords in 1992.
She was Prime Minister from 1979 to 1990.
Plans to build the statue on Parliament Square, in London, were previously rejected by Westminster Council due to the fear of it being targeted by protestors.