March 13, 2019 1.43 pm
This story is over 33 months old
Almost 20,000 potholes filled this year
The extent of Lincolnshire's crumbling roads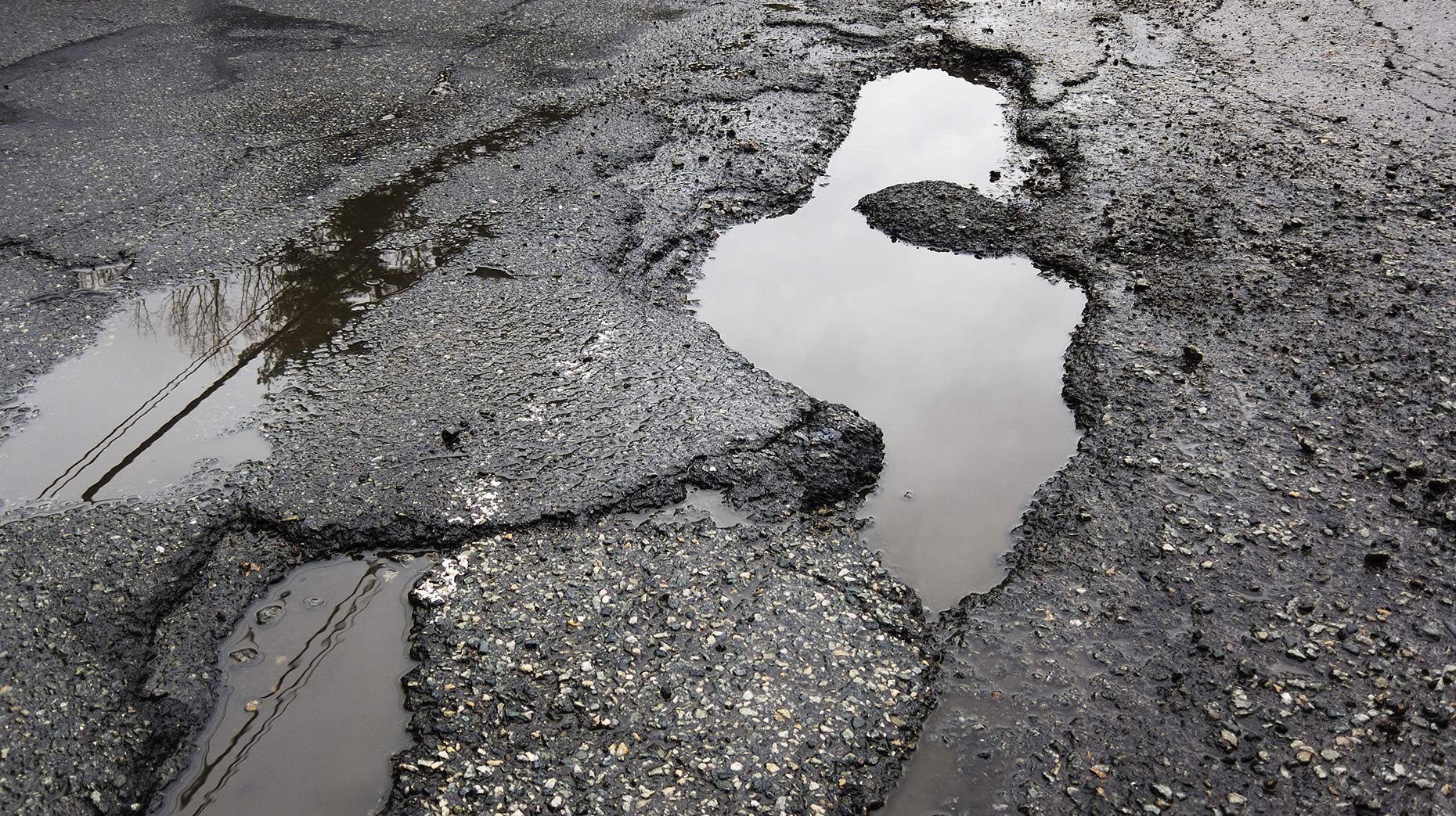 Highways teams have filled 19,879 potholes this year so far, Lincolnshire County Council revealed, as crumbling roads continue to affect drivers and motorcyclists.
Pothole damages are felt by vehicle owners facing repairs and also by the county council in the form of compensation payouts and contractor bills.
In fact, the council was forced to pay out more than £320,000 in compensation relating to pothole damages alone between 2013/14 and 2017/18, according to cycling charity Cycling UK.
We've already repaired 19,879 potholes this year, including this one on Belle Isle in Dogdyke. And we've just planned in a further 148 jobs this week. For the latest news on roadworks across the county, visit https://t.co/fEizVZ367C pic.twitter.com/fCsEq91IL7

— Lincs County Council (@LincolnshireCC) March 13, 2019
There are currently 1221 open cases referring to potholes on pavements, verges and highways on the FixMyStreet website.
The best way to report a pothole of highway defect is by logging it on the Lincolnshire County Council website here, or calling 01522 782070.
Potholes on roads maintained by Highways England, for example the A1 at Grantham, can be reported by calling Highways England on 0300 123 5000.
If a pothole is considered a safety issue, which usually means it is 40mm or deeper, it should be dealt by the council within the following timescales:
A roads and the busiest B roads – Made safe within 24 hours and a repair arranged
B roads and the busiest C roads – Seven days
C roads and unclassified roads – 28 days
---
Having pothole issues where you live? You can reach the news desk by emailing [email protected]