Another large plane seen flying over Lincoln
The plane reportedly wobbled when landing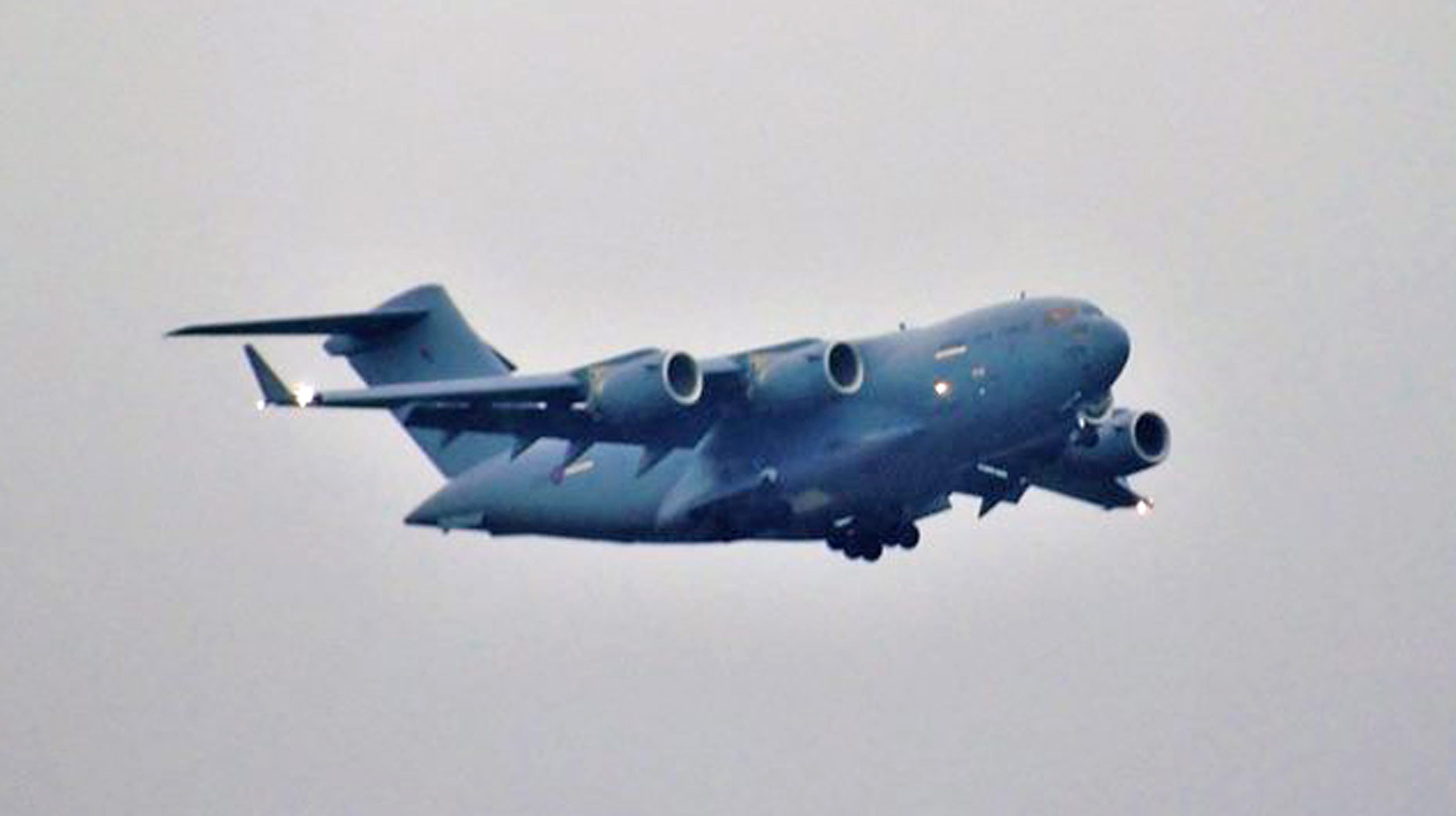 Another huge aircraft was seen flying over Lincoln just a day after plane spotters were treated to an appearance from the USAF C5 Galaxy.
A plane understood to be a C-17 Globemaster was spotted in the sky over uphill Lincoln by local Hazel Redmile.
Hazel told The Lincolnite that she saw the plane as it was coming over to land at RAF Waddington just before 11.30am on Thursday, March 7.
In a post in 'You're probably from Lincoln if…' Hazel said "it seemed to be wobbling a bit as its wheels came down".
It is believed it took a while to land which may have been down to the windy conditions.
Another person commented that the plane had flown from RAF Brize Norton in circuit of RAF Waddington.
According to the Royal Air Force the C-17 Globemaster III is a long-range, heavy-lift strategic transport aircraft.
The aircraft can operate close to a potential area of operations for combat, peacekeeping or humanitarian missions worldwide.
C5 Galaxy sighting
As previously reported, another large aircraft – the American USAF C5 Galaxy – arrived at RAF Waddington on Wednesday.
It is understood that it was transporting a flight simulator although this was not confirmed. When The Lincolnite approached RAF Waddington for further information, it declined to comment.