March 7, 2019 4.16 pm
This story is over 33 months old
Dashcams catch heart-stopping moments on Lincolnshire roads
Dangerous driving caught on camera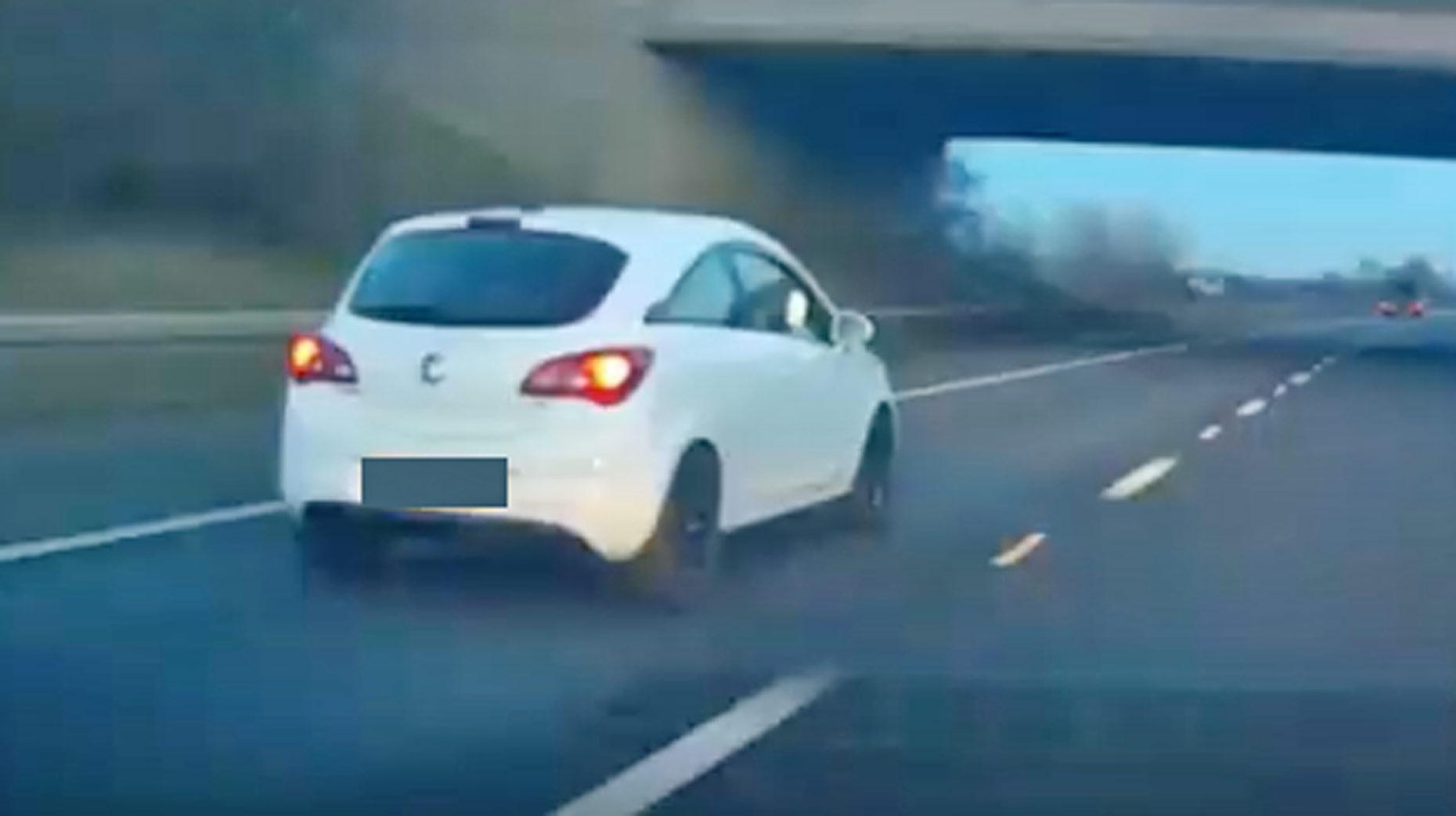 A driver was caught on camera "playing dangerous games" on the M180 in dashcam footage uploaded to YouTube.
The video was uploaded to YouTube by 'Idiot drivers in Lincolnshire and the UK in February. At the time of writing it has had 328 views.
In the video a white car is driving at around 70mph before undertaking a car travelling on the outside lane.
The driver then moves across into the lane in front of another vehicle, but appears to brake suddenly.
The other vehicle tries to switch to the inside lane and the white car decides to move back across in front of them.
The person who uploaded the video said they were "playing dangerous games".
However, a commenter on the dashcam video decided to focus on the person filming saying "an idiot playing dangerous games but yet the dashcamer is doing 80 though. I love posting videos of myself speeding for all to see".
Scunthorpe incident
Idiot drivers in Lincolnshire uploaded another video about a separate incident of a near-miss with a lorry on the M181 Scunthorpe, southbound.
The video was uploaded on March 6 and has been viewed over 180 times.
Alongside the video the poster wrote: "There are so many needless collisions and fatalities on the roads, caused by drivers like this idiot".
China Driving Observations said it would be useful to see a few more seconds of lead-up to the incident but acknowledged the lorry "should not have pulled out in front of a faster-moving vehicle".
Not everyone is on the person filming's side though.
Mark Baker said: "Truck waited for vehicle then indicated and moved out, fair enough. The t*t filming accelerated. To his own demise. The t*t obviously lacks experience, trucks aren't Ferraris."