Female biker riding for Lincolnshire in global equality relay
Follow the ride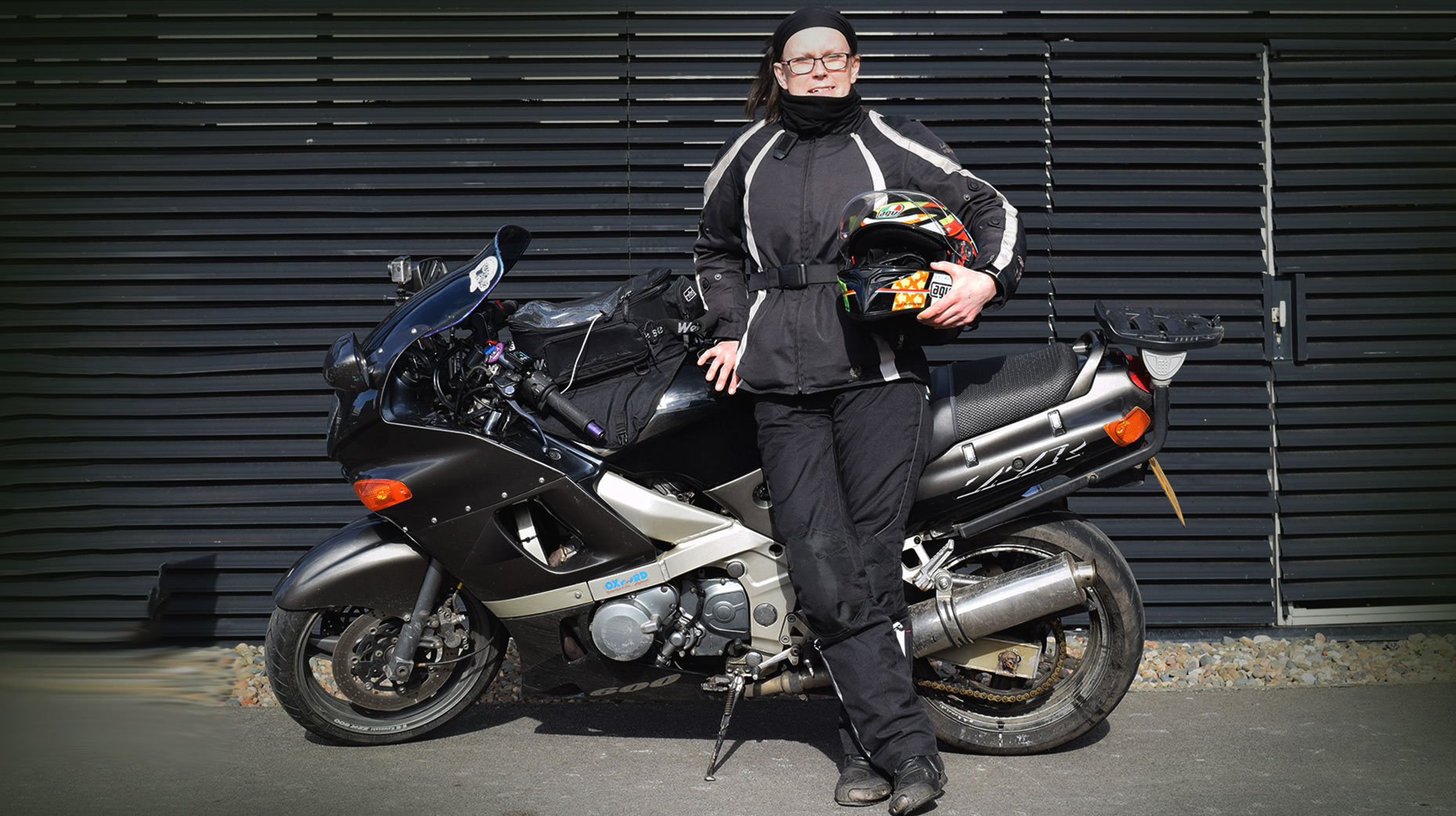 A Lincolnshire woman will represent the county in a worldwide relay to improve support and retail for female motorbike riders.
The Women Riders World Relay includes 14,000 baton guardians across the globe.
The movement aims to raise awareness and access to appropriate clothing and accessories, as well as bike models and modifications for women.
Louth rider Michelle Gardner, 45, will take part in three legs in the UK as a local guardian.
The ride passes through Lincolnshire on International Women's Day, Friday, March 8, between late morning and lunchtime.
Michelle will be joined by around 20 baton guardians from Willingham Woods Biker Cafe about 1pm.
More riders, both women and men, have been invited to join the relay along the route.
People can follow the ride progress via the website here.
Michelle told The Lincolnite: "Biking for me is the dream. I have been riding for just over a year and have covered in excess of 18,000 miles on solo rides, group rides, attending rallies, camping and raising money for local charities.
"For me, it's a form of therapy and relaxation. I just love being on two wheels.
"There are thousands of female riders in Lincolnshire, but like me they are extremely limited to choice of bikes and protective clothing.
"I will never find a pair of custom leathers for my size."
She explained manufacturers and business people are failing to meet the demand.
"It's important because motorcycle clothing requires protective padding to be located in the anatomically correct position improving the the safety of the rider during a collision or fall. Women are calling for an increased range of motorcycles that are suitable for gender differences such as distribution of muscle strength and leg length."
Michelle, who is also a sponsor of the ride through her IT business, said the sport is still a challenge for women to enter into, despite much success from female riders at a professional level. She added that the lack of support and access to custom kit make her feel discriminated against.
"Many women have to pay to have bike adjusted to their frames.
"It's still a challenging environment for women. Many biking groups locally are still male only too."
The ride is the brainchild of 27-year-old Hayley Bell, who will join the route through Lincolnshire.
She set up the project to "ignite a global sisterhood of inspirational women to promote courage, adventure, unity and passion for biking."