March 6, 2019 12.30 pm
This story is over 33 months old
Pollution oozes into Horncastle river
The issue is being investigated by the Environment Agency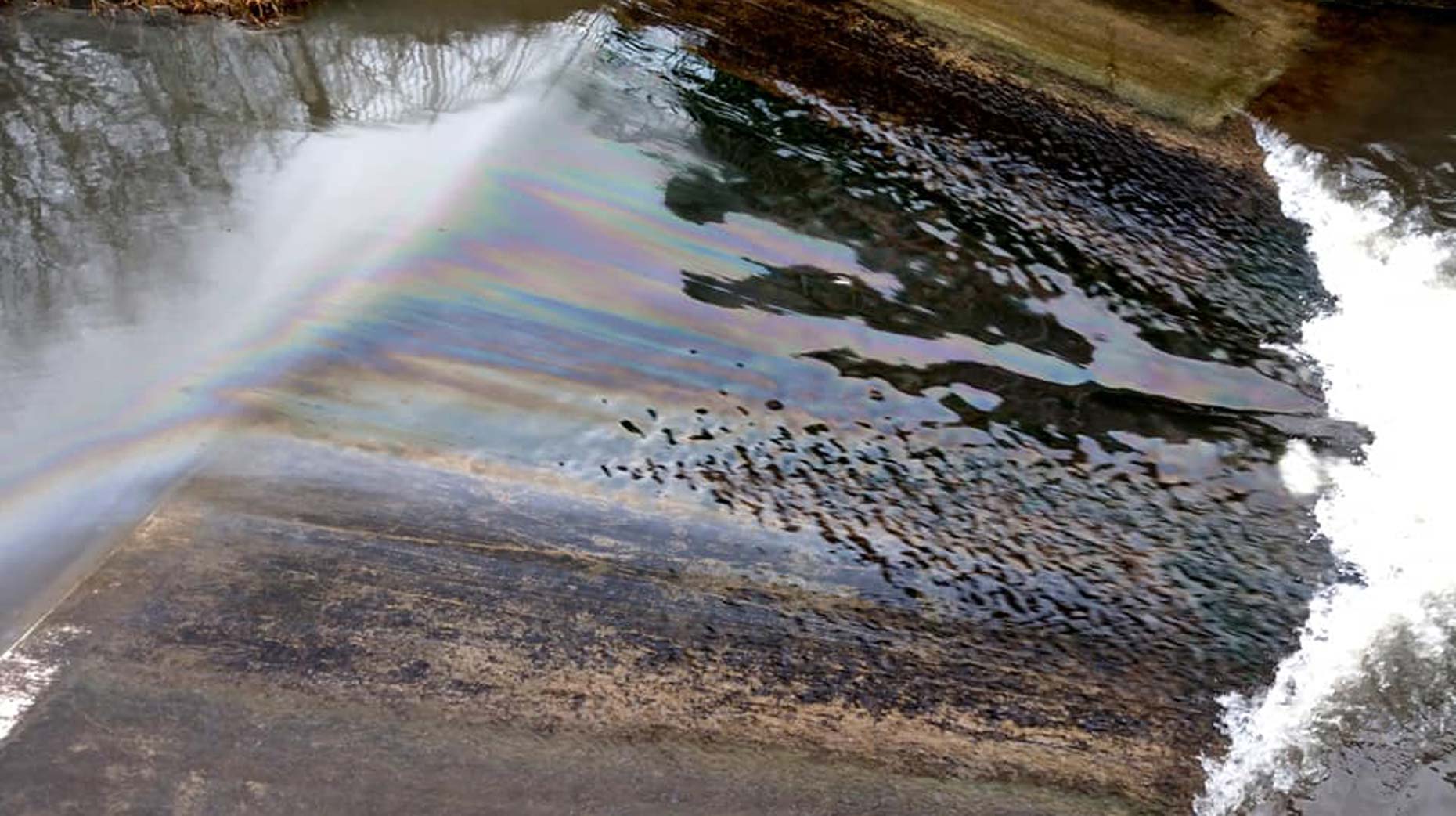 Oil-like pollution has seeped into the River Bain in Horncastle, and it's not the first time according to angry locals.
Amanda Hodgson saw lots of oil in the River Bain near Tesco in Horncastle just before 9am on Wednesday, March 6.
She told Lincolnshire Reporter that the oil is very thick in places and that she watched ducks struggling through the contaminated water.
She reported the problem to the Environment Agency.
The Environment Agency will investigate the scene after reports of an oily substance on the surface of the water.
The investigation may take some time to complete due to the potential for future enforcement or legal action.
Amanda told Lincolnshire Reporter: "It's not the first time it's happened either. It happened again a few months ago. Everyone that has rung and complained has been given an incident number.
"It's a lot worse now than previous incidents. I have lived here all my life and it's getting a regular occurrence. The poor wildlife is suffering the most.
"The people causing it need to be dealt with accordingly."
An Environment Agency spokesperson said: "We take all pollution seriously and aim to protect our environment and hold those who damage it responsible.
"Our officers are on the River Bain responding to reports of an oily substance on the surface of the water. This is part of an ongoing investigation, and we'd encourage anyone with information to report it to us swiftly on our incident hotline by calling 0800 80 70 60.
"Every report is valuable – each one helps us get a clearer picture of the situation and helps inform our investigations. Of course, these will take some time to complete as we must be thorough and careful due to the potential for future enforcement or legal action."