April 29, 2019 9.47 am
This story is over 55 months old
Former Bishops of Lincoln ignored abuse claims, investigation finds
The programme airs tonight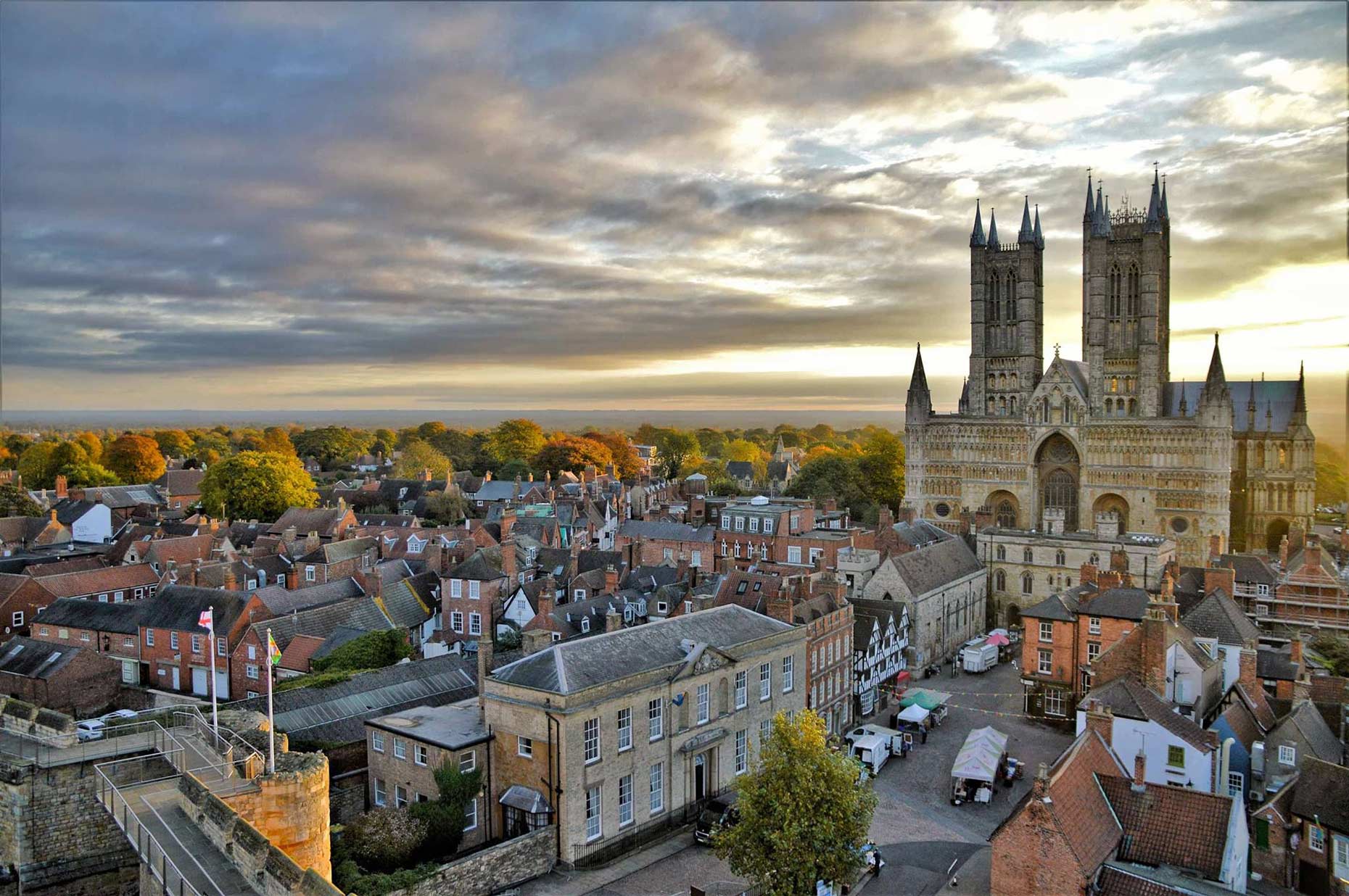 Two former Bishops of Lincoln "turned a blind eye" to alleged abuse cases and did not report them to police until decades later, a BBC Panorama investigation will reveal tonight.
A list of 53 Lincoln Diocese clergy and staff was also eventually referred to the police in 2015, eight years after a review into past safeguarding disclosures was announced.
The Church of England Past Cases Review which examined thousands of records in 2008 and 2009, including some child abuse cases, found that some names could have been referred years earlier.
The police investigation that followed resulted in the conviction of three people.
The BBC Panorama programme Scandal in the Church of England airs tonight on BBC One at 8.30pm.
Viewers in East Yorkshire and Lincolnshire can see more on Look North tonight at 6.30pm.
The joint investigation, carried out with Look North, was told by Lincoln Diocese that it was committed to learning from mistakes.
Detective Superintendent Rick Hatton who led the force's Operation Redstone told journalists the list was "whittled down to 25 names" of staff and clergy who had committed offences or there was an issue with risk to members of the public.
There was also a concern that they were still working with children, he added.
Of the 25 people investigated, seven were arrested and three were convicted by Lincolnshire Police, Roy Griffiths, John Bailey and Stephen Crabtree.
The cases
One of the cases that will feature on tonight's programme is that of abuse carried out by Roy Griffiths, former deputy head teacher at Lincoln Cathedral School.
Investigations found the late Rt Revd Kenneth Riches was told in 1969 about child sexual abuse. Neither the Lincoln Diocese or Lincoln Cathedral School informed police and Griffiths went on to work at a school in Papua New Guinea.
It wasn't until 45 years later that police were informed about the allegations.
He is now serving a prison sentence of six years and seven months. 
Griffiths' abuse victim Kevin Bennington will feature in the episode on BBC One. He accuses the church of "turning a blind eye".
Panorama also found that a seconder former Bishop, Rt Revd Robert Hardy, did not act when an employee has admitted to assaulting a young girl but that it was a "one-off".
The employee was John Bailey, who was the director of education for the Diocese of Lincoln from 1996 until he resigned in 2002. He pleaded guilty in court in 2017 to 25 charges on indecent assault against three girls, more than 60 years later.
Bishop Hardy said he 'would have investigated', but that no one contacted him at the time, and that he regretted trusting Bailey's word.
'Concern for church's reputation'
Panorama also saw new evidence of cases that were left out of the review altogether.
Internal investigations had not required the examination of files relating to dead clergy, and the dioceses were also told they were not expected to talk to survivors of abuse.
Spearheaded by orders from the Archbishop of York, Dr John Sentamu, all diocese were later asked to investigate cases of dead clergy – but none made the results public.
Rt Revd Nicholas Chamberlain, Bishop of Grantham, and now lead bishop on safeguarding for the Diocese of Lincoln, told BBC Panorama: "The Diocese of Lincoln wishes to acknowledge that past matters have not been handled well.
"The diocese is committed to learn from its mistakes. I am very sorry that it took so long for justice to be served."
Rt Revd Peter Hancock, Bishop of Bath and Wells, who leads on safeguarding at the Church of England, told the BBC there had been "too much concern about the reputation of the church and not enough care for victims of abuse."
The Church of England released a statement from the National Safeguarding team: "BBC Panorama this Monday (April 29) will feature interviews with survivors of church-related abuse in a programme entitled 'Scandal in the Church of England'.
"We have worked with the producers to provide information and a response to the range of issues raised, particularly around the Past Cases Review.
"There will be a personal response from Bishop Peter Hancock, the Church's lead safeguarding bishop, once the programme has been aired. Bishop Peter has also been interviewed for the programme."
Investigations and Operation Redstone are continuing.
Two key figures stepped back from their posts at Lincoln Cathedral this month in connection with a safeguarding investigation.
Lincoln Cathedral's first female Dean Christine Wilson took a leave of absence "for personal reasons" after three years in the role.
Chancellor Revd Canon Paul Overend has stepped back after just a year at the same time, "for different reasons, connected to one issue".
Lincolnshire Police are leading an investigation into a historical safeguarding matter. The Church of England confirmed their departures are linked.
There has been no confirmation if the latest investigation falls under Operation Redstone.