June 5, 2019 12.25 pm
This story is over 53 months old
Chilling tales behind 'ghost sightings' in Lincoln
Here are the most haunted places in the city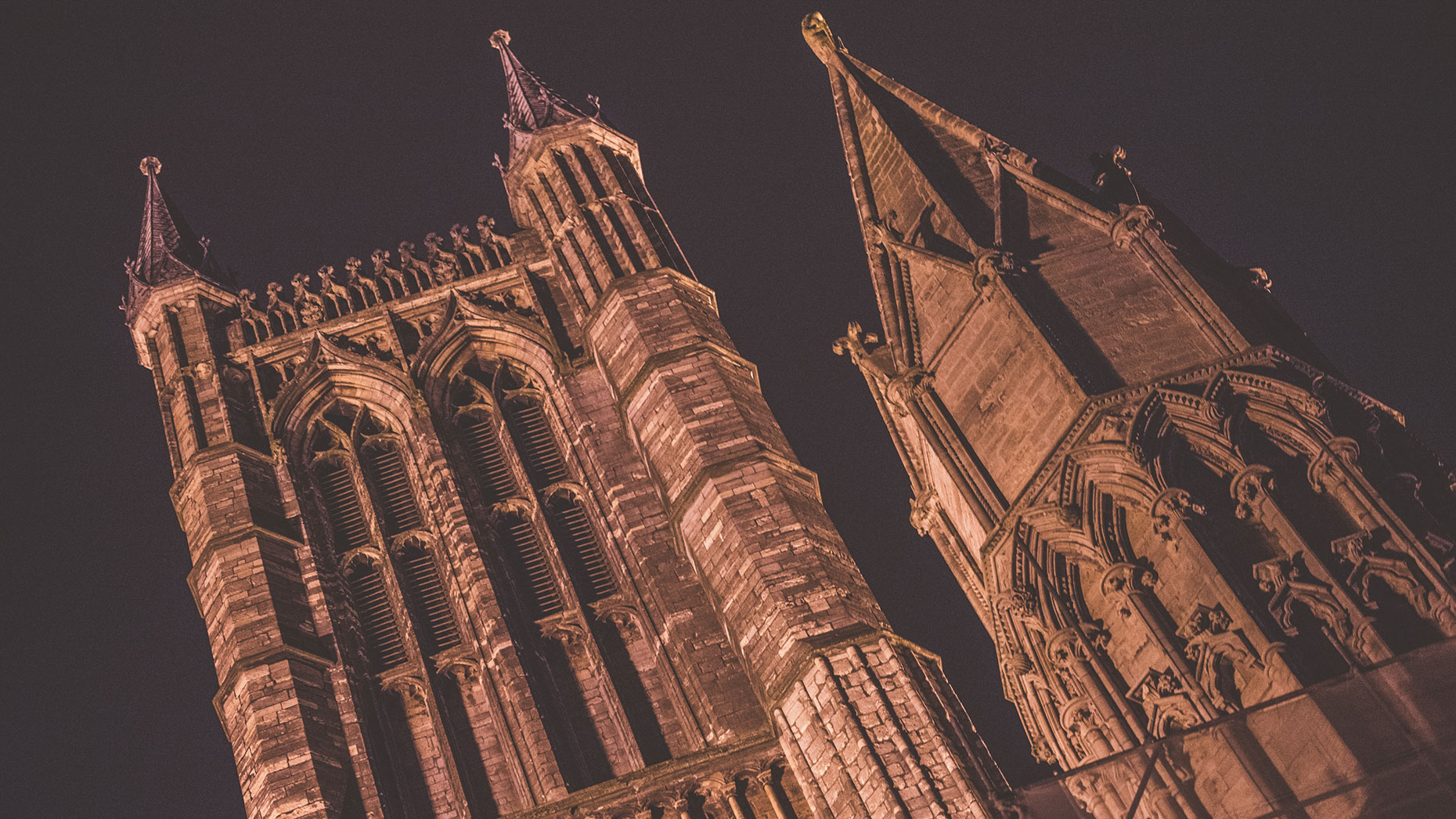 Heads rolling down stairs, a young mischievous boy and cold-blooded murder are all chilling tales behinds ghost stories in Lincoln.
It could be all true or simply a fabricated story passed down through generations, but there's one thing that we know for certain – these ghost stories are very scary.
The Lincolnite has compiled the top five most gruesome tales from around the city.
By far the most haunted place in Lincoln seems to the infamous set of Greestone Stairs leading up to the cathedral.
One of the most common sightings is the ghost of a woman believed to be from Saint Joseph's convent.
People report seeing her carrying a dead baby in her arms before laying the child to rest on a flower bed.
A second spirit reported on the stairs is that of a hanged cleric, who is seen wearing a hat and long coat.
Many believe he is there to guide and protect travellers on their way up to the cathedral.
Saint Hugh of Lincoln's body was cut into pieces and sent to various cathedrals around the country.
His head was kept in Lincoln surrounded by various gems and gold in a wooden chest before it was stolen by thieves.
They spilled the chest down the Greestone Stairs and many still report hearing and feeling Saint Hugh's head rolling behind them and hitting the back of their legs.
The White Hall Hotel was built in 1710 and has a long history of paranormal activity.
A screaming maid is said to haunt the corridors, believed to have been murdered by a stalker she rejected.
She was stabbed in the face by the man and now can be heard sobbing and begging on her knees.
A 'mop cap girl' is another ghostly being who can be seen cowering against the wall in fear.
The young girl is believed to have been murdered by a rat catcher at the hotel.
This cozy restaurant on Steep Hill is also believed to be haunted by one of Lincoln's most infamous ghosts known as Humphrey.
He is said to run around the restaurant and cause much mischief if he thinks people are ignoring him.
It is not know how Humphrey died or why he event haunts the restaurant.
These buildings are home to people who have committed some of the most appalling crimes imaginable, so prisons tend to get their fair share of ghost stories.
Visitors to Lincoln Prison report seeing a matron running to the aid of a woman who had just killed herself to avoid a public execution.
One of the most disturbing claims from the prison is that of inhuman growls and sobbing from the old graveyard where unclaimed prisoner's were buried.
There have also been lots of various sightings of paranormal activity in the grounds of Lincoln Castle.
One of the most gripping stories, according to the Haunted History of Lincolnshire blog, is from a baker who was confronted by a rider on top of a giant black horse.
He reported seeing steam billowing from the beast's nostrils and sparks when the hooves gripped the floor.
The rider is believed to be a friend of a local lord John Knox, who was going to be hanged after a staff member at the castle was found brutally murdered.
Knox had sent his loyal friends for an audience with the King, who pardoned the Lincoln lord and sent the men back with the message.
But it was too late to save Knox and the rider never managed to get to Lincoln Castle in time.
The spirit of the giant horse and rider who was heard screaming "Open the gates, in the name of the king!" is believed to be finally completing his journey.