June 24, 2019 11.37 am
This story is over 53 months old
Fears for more flooding as thunderstorms approach Lincolnshire
Four flood alerts are in place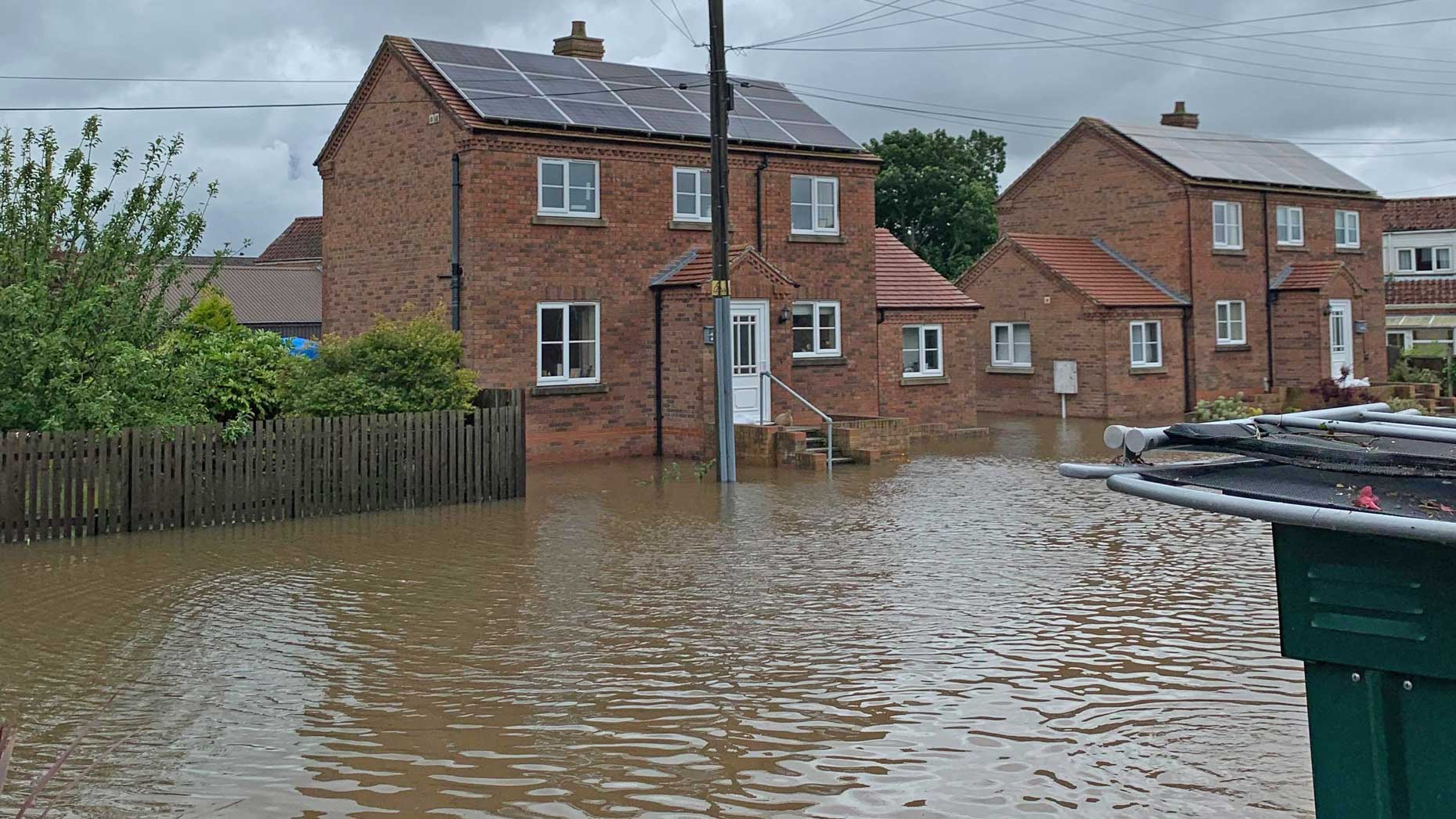 A Met Office yellow warning is in place for thunderstorms as Lincolnshire begins to recover from flooding which caused over 500 homes in Wainfleet to be evacuated.
The Met Office put the warning in place from midnight on Monday, June 24 until 11.59pm later that evening. Heavy rain and thunderstorms may lead to flooding and disruption to travel.
There is also a small chance that homes and businesses could be flooded quickly and of fast flowing or deep floodwater causing danger to life. Driving conditions and public transport could also be affected.
Four flood alerts affecting Lincolnshire are also in place.
Wainfleet residents returning home
Residents in Wainfleet were advised over the weekend that it is now safe to return home after 137 properties in the town were flooded, including a woman who felt helpless as water started to pour through her front door.
Tara Elizabeth, 31, claims that the authorities refused to help when she twice begged for sandbags to try and save her home.
Over 500 homes were evacuated after more than two months worth of rain fell in three days. It caused a breach of the flood bank on the River Steeping.
More than 500 staff from the emergency services, Environment Agency, local council and partners were involved in the incident response.
The Environment Agency carried out temporary repairs to the flood bank on the River Steeping and has strengthened it with additional ballast.
Military assistance was also previously requested. Environment Agency engineers worked with the RAF to drop 342 tonnes of sand into the breach to stem the flow of water within hours of the breach.
Next stages of repair
The next stages of repair include the following:
Building and stabilising an access road to bring machinery on site
Using a 35 tonne machine to insert steel reinforcements into the bank
Carrying out permanent repairs using a combination of clay, stone and steel
The permanent repair work will begin when the ground surrounding the breach has dried out. The embankments are currently saturated with water.
Flood alerts
Four flood alerts are in place. Flooding is possible in the following areas according to Gov.uk:
Minor Watercourses in North Kesteven

River Maun in Nottinghamshire

River Steeping

River Trent Tributaries in Nottinghamshire
Internal Drainage Boards for the area said over the weekend they are satisfied that there is drainage capacity to cope with the forecast rainfall.
Assistant Chief Constable Shaun West, chairman of the Lincolnshire Resilience Forum, said: "The emergency services, our partners and volunteers have been working around the clock to get people back in their homes and I'm happy to announce it is now safe to return.
"We appreciate that this has been emotional and distressing time for local residents and our organisations will be providing ongoing support as things gets back to normal."