July 25, 2019 9.28 am
This story is over 29 months old
Dog reunited with owner after serious crash
Lola's owner thanked the power of social media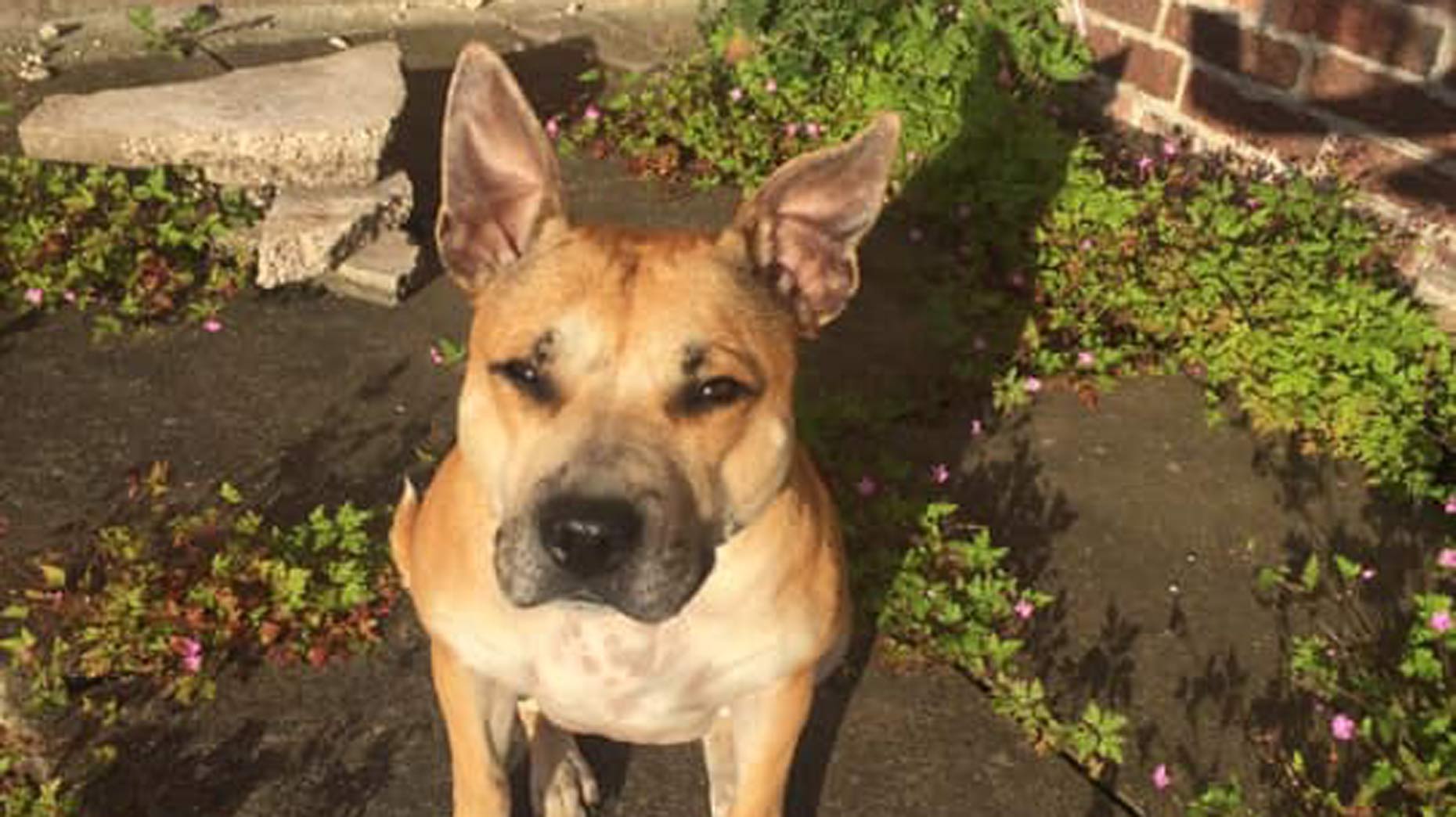 A dog owner thanked the power of social media when she was reunited with her dog, who had run from a crash scene.
As previously reported, a French bulldog Staffie cross called Lola ran from the scene of a crash between Whisby and Doddington on Tuesday, July 23 and left her owner Lily Hardin feeling distraught.
In a Facebook post on Wednesday morning, which was shared over 640 times, Lily said losing her beloved pet was "absolutely destroying me", but Lola is now back in her arms.
In an update on the post Lily thanked people for putting "the pieces of my heart back together".
She said: "Sophie Slight has been able to reunite me with my dog. The gentleman does not have Facebook, but this woman lived down the road and was able to match the dog's description and get him our number.
I am truly amazed by the positive response. It has been a terrifying couple of days, but again with the power of social media you have all amazed. I am eternally grateful and I could not thank you enough.
"The gentleman would not accept a reward, but I intend on sending a Moonpig card from Lola with flowers. I have to add this man is usually in bed by 9.30pm, but has been out in his garden at this time due to the heat.
"Again I am amazed, you've all put the pieces of my heart back together and I thank you all."
Lincolnshire Police said: "We are pleased to confirm that Lola has been located safe and well. Lola had been found by a member of the public who contacted us following our appeal.
"She has now been reunited with her owner. We would like to thank the public for their assistance in our appeal."
Police are also appealing for witnesses to the crash, which involved a red Seat Leon and a silver Vauxhall Insignia at the crossroads of Whisby Road and Black Lane at around 6.30pm on Tuesday.
One man was taken to hospital with serious injuries, police said.
Anyone who witnessed the crash should call Lincolnshire Police on 101 quoting incident number 419 of July 23.