July 9, 2019 3.03 pm
This story is over 29 months old
Live like royalty! Castles to visit in Lincolnshire
Plenty of history to see and learn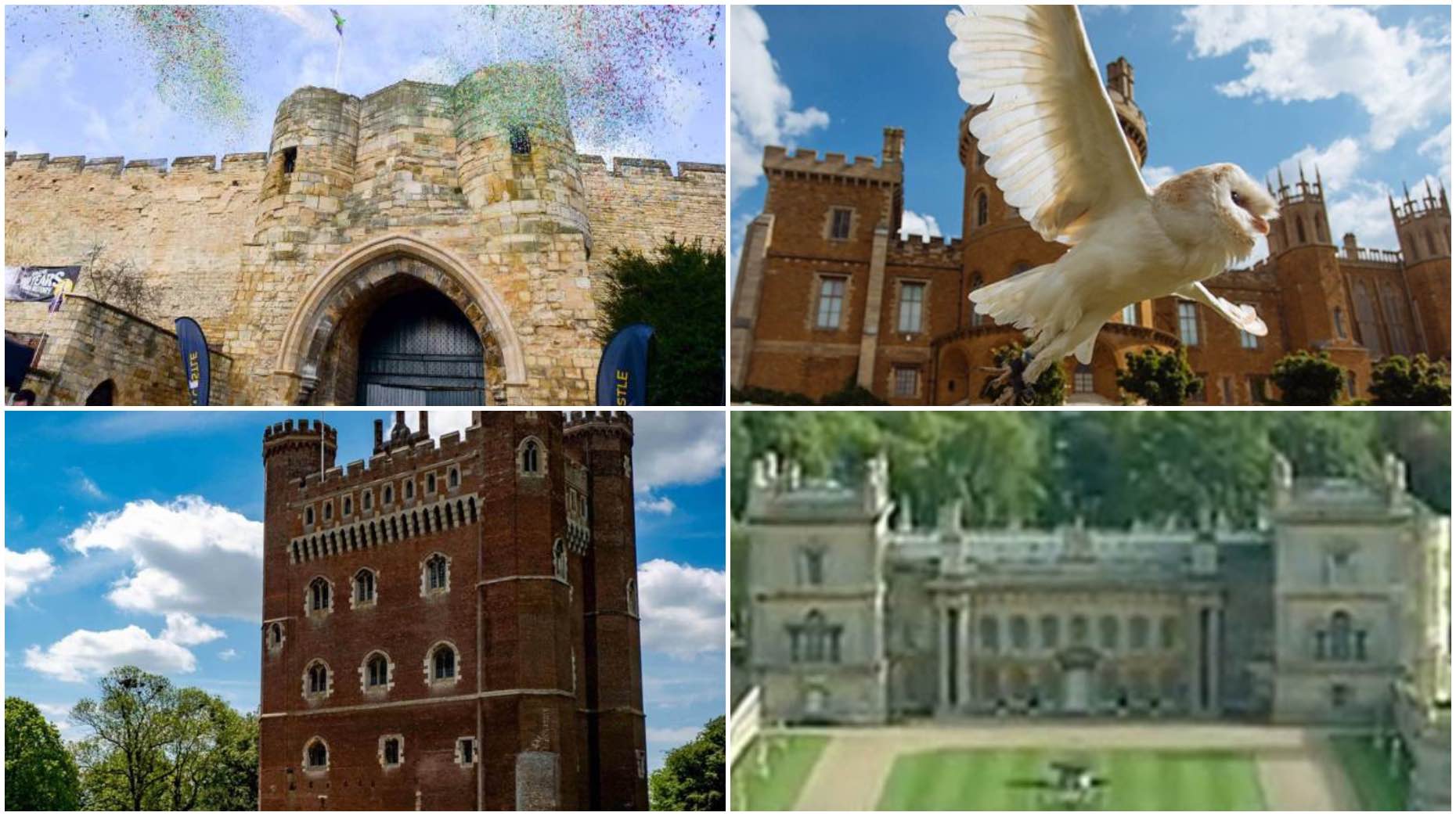 Lincoln Castle is not only an iconic building, but it has also been ranked as the best castle to visit in the county, according to Trip Advisor.
Castles served a range of purposes including military, administrative and domestic. As well as being defensive structures, castles were also offensive tools used as a base of operations in enemy territory.
Taking in the scenery and learning about the buildings' history can provide a great day out, so Lincolnshire Reporter has put together this handy guide of castles to visit in the county.
Lincoln Castle
Kings and convicts have walked in this iconic building, which was built by William the Conqueror in 1068 and is also home to an original 1215 Magna Carta. People can also scale the heights of the Medieval Wall Walk and follow in the footsteps of prisoners in the Victorian Prison.
Where: Castle Square, Lincoln
When: Open October-March 10am to 4pm and April-September 10am-5pm
Cost: Free to enter grounds on non-event days. Castle Day Ticket including Victorian prison – Adult £14, Concession £11.50, Child £7.50. Annual Pass one-year membership can also be purchased – Adult £33, Concession £28, Child £16 – click here for more information about tickets.
Lincoln Castle has a rating of 4.5 out of 5 from 4,785 reviews on Trip Advisor. According to Trip Advisor it is also the number one castle to visit in the county.
---
Tattershall Castle
Tattershall Castle is a 15th century red brick castle, which is in the care of the National Trust. It was built by Lord Ralph Cromwell, Treasure of England, and designed to show off his wealth, position and power. The Great Tower is one of the earliest and surviving examples of English medieval brickwork.
Where: Sleaford Road, Tattershall
When: 11am-5pm (may close earlier due to light levels)
Cost: Standard Adult £7.50, Child £3.72, Family £18.72 – click here for more information.
Tattershall Castle has a rating of 4.5 out of 5 from 801 reviews on Trip Advisor.
---
Belvoir Castle
Belvoir's story began when William the Conqueror gifted the land to his standard bearer Robert de Todeni, the first Baron of Belvoir. The castle you see today was built for the 5th Duke and Duchess of Rutland between 1801 and 1832. Three other castles stood there prior to this.
Where: Grantham, NG32 1PE (just a 10 minute drive from the A52)
When: Open on selected dates between March and October – 11am-5pm (ticket office opens at 10.30am, with last admission at 4pm) – click here for more information.
Cost: A full guided castle tour and garden entry is priced at £20 for adults and £10 for children aged 4-16 – click here for the full price list.
Belvoir Castle has a rating of 4 out of 5 from 524 reviews on Trip Advisor.
---
Grimthorpe Castle
Grimthorpe Castle is a large quadrangular house with a central courtyard and is the centrepiece of the Estate. The castle has been in the Willoughby de Eresby family for 500 years. It was granted by Henry VIII to William, Baron Willoughby de Eresby on the occasion of his marriage to Maria de Salinas in 1516. The oldest part of the castle, King John's Tower, was built in the early 13th century.
Where: Grimsthorpe Estate Office, Grimsthorpe, Bourne
When: Castle opens 12pm on the same days as the park. (Park & Gardens open 10.30am-6pm. April & May – Sundays, Thursdays and Bank Holiday Mondays. June to September – Sunday to Thursday inclusive)
Cost: Castle, Park & Gardens ticket is priced at £13 for adults, £12 for concessions and £5.50 for children aged 5-18 – click here for more information.
Grimthorpe Castle has a rating of 4.5 out of 5 from 279 reviews on Trip Advisor.
---
Newark Castle
If you're happy to make a short journey out of the county Newark Castle could also be added to the list of places to visit. The Saxon fortified manor was replaced after 1073 by a motte and bailey earthwork castle built by Bishop Robert Bloet. Following his death in 1123, Alexander the Magnificent, the new Bishop of Lincoln, took charge and between 1123 and 1133 rebuilt the castle as a prominent stone structure.
Where: Castlegate, Newark
When: The gardens are open every day from 8.30pm until dusk
Cost: Guided tours of the Castle's towers and dungeons are available priced at £5.50 for adults, £2.75 for children and £13.50 for a family ticket.
---
There are also some castle remains and ruins that can be visited in Lincolnshire, including Stamford Castle, Sleaford Castle and Bolingbroke Castle in Spilsby.