August 9, 2019 12.58 pm
This story is over 28 months old
Lincoln scientists discover how maggots leap in the air
They determined that it is 28 times more efficient than crawling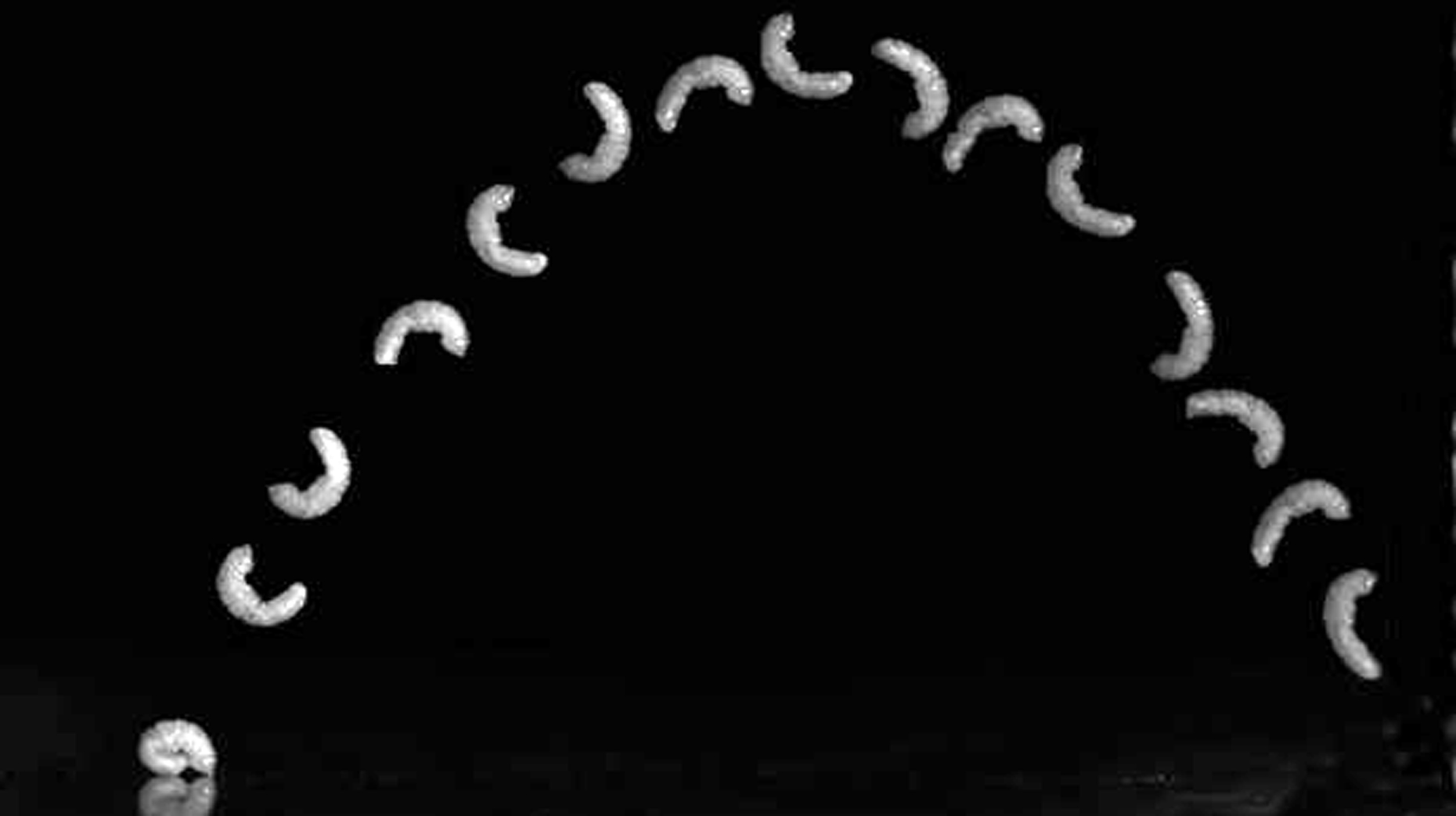 Scientists in Lincoln have discovered what they call an astonishing escape method used by tiny maggots to leap in the air.
The University of Lincoln worked with colleagues from the US to determine how the insects can curl their bodies into an improvised spring.
It is something that maggots can only do during a brief period every August, so academics filmed non-stop for the few days they were available.
This method used by maggots was determined to be 28 times more efficient than crawling over the same distance.
Videos recorded by the scientists revealed how they manage to curl their bodies into a loop and then press down on the rear of their bodies before releasing the pressure and jumping.
Also known as legless gall midge larvae, the maggots can leap up to 121 millimetres at a time.
Doctor Gregory Sutton, from the Univesity of Lincoln, said: "Crawling is a massive 28.75 times more costly in terms of energy used.
"For this reason, leaping out of danger really is a no brainer for gall midge maggots.
"The method they use involves planting one end of their body on the ground and sliding the opposite portion of the body until both ends meet.
"Next the upper portion of the maggot compresses the lower portion until a kink forms midway along the body, producing an improvised leg, which swells as the maggot continues pushing.
"Then, as the temporary leg gives a final push on the ground, the front end of the body detaches to propel the maggot into the air."
The scientists have released a paper on their research called Adhesive latching and legless leaping in small, worm-like insect larvae which was published in the Journal of Experimental Biology.