August 8, 2019 2.17 pm
This story is over 28 months old
Shopkeeper given "one last chance" to keep alcohol licence after hammer attack
A shop keeper has been warned that he could lose his livelihood, if he appears before a licensing committee again. Councillors at North East Lincolnshire Council heard evidence regarding the alcohol licence of Today's Express, also known as Cartergate News and Wine, owned by Thambiah Rameshkumar. Instead of revoking the licence though, they added conditions…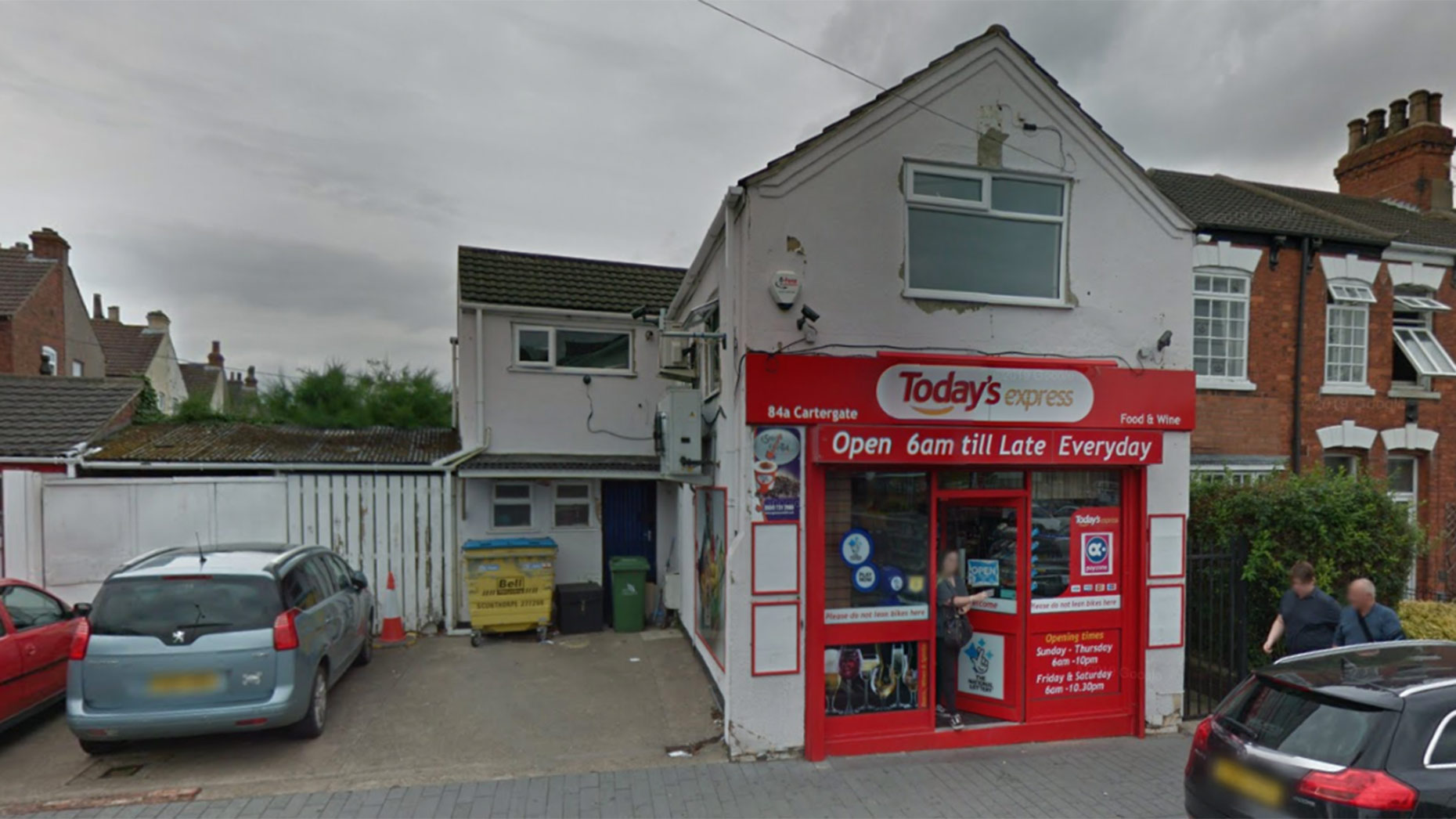 A shop keeper has been warned that he could lose his livelihood, if he appears before a licensing committee again.
Councillors at North East Lincolnshire Council heard evidence regarding the alcohol licence of Today's Express, also known as Cartergate News and Wine, owned by Thambiah Rameshkumar.
Instead of revoking the licence though, they added conditions to it that Mr Thambiah must carry out conflict management training and keep record of it going forward.
Police had raised concerns Mr Thambiah was not able to comply with the licensing objectives following an incident on May 25, this year, in which a male customer was hit on the head with a hammer by a staff member.
Investigations following the incident found an ornamental sword and a plastic cricket bat behind the counter and revealed that no conflict management training had been carried out.
Councillors were also shown CCTV of the incident which took place.
Giving evidence to the committee Olivia Bennyworth, senior legal officer at Humberside Police, said: "The police's real big concern is there was no conflict management here.
"The shop-keeper simply, when faced with conflict, decided the best way to deal with that was to grab a hammer from behind the counter and hit that person on the head with the potential to kill that person."
She described the sword as "incredibly large, the length of my leg".
"It's massive and should not be behind the counter," she said.
Using a hammer to remove someone from the shop is illegal, shocking and against human instinct
"Thankfully, in this instance he chose to use the hammer and not the sword."
Mr Thambiah was also said to be in breach of a condition on his licence by not being present, as the licence holder, on the premises at the time for the sale of alcohol.
She concluded that it was the police's view there were no conditions they felt could alleviate their concerns.
Defending Mr Thambiah, barrister Rob Light described the victim of the incident as a "large, aggressive, possibly drunk man who seems to not want to take 'no' for an answer" and said the show keeper had been scared, especially after closing the door when he saw the victim coming back.
He said the victim had "terrorised" the shopkeeper and used racial insults – though police said this could not be proved as no evidence from the incident supported it, and the CCTV had no audio.
Mr Light also pointed out had, despite being charged originally with a higher level GBH, been later given a caution for a lower level incident.
This was a very unpleasant incident and should never have happened. We fully accept that. It's clearly something you are going to have to be sure is not going to happen again.
He said the sword had been on the premises for 12 years.
"It had never been used and Mr Thambia had no intention of using it," he said, pointing out that Mr Thambia had willingly allowed the weapon to be destroyed after it was found.
Miss Bennyworth pointed out that possessing an offensive weapon was illegal anyway.
The hammer, he said, belonged to a local builder who had been carrying out work on the premises. It had been in a storage area, but the shopkeeper, he said, had brought it to the front to "fix a stool" and had not put it back.
The cricket bat, he said, was a children's one and was used by Mr Thambiah to play the sport with his children at lunchtime. It had been removed from the premises.
He said Mr Thambiah had not realised he was breaching the licence by not being on premises following alleged advice given by a police officer when a previous licence holder left.
Mr Light refuted claims from 2007 that customers had been chased from the shop. He acknowledged there had been previous reviews but said they were not relevant to the committee on Thursday.
Councillor Harness said: "We're all aware that shop keepers are on the front line but we have to remember this was an incredibly serious incident, no doubt about it.
"This incident could have been worse than it was."
Giving their verdict, the committee said they were surprised that the employee involved was still hired by the store.
However, they said: "We would like to make it clear to the licence holder how close he has come to losing his livelihood and to that we are giving you one last chance to prove you can run these premises smoothly and efficiently and in co-operation with all the responsible authorities.
"A further review will ensure that if any further problems arise, the revocation of the licence would have to be the starting point of any further hearing."
---
SUBSCRIBE TO LOCAL DEMOCRACY WEEKLY, our exclusive email newsletter with highlights from coverage every week, as well as insights and analysis from our local democracy reporters.