August 9, 2019 11.30 am
This story is over 28 months old
Unison invite PM to visit Grantham Hospital to see true extent of cuts
A hospital campaigner also wrote to the Prime Minister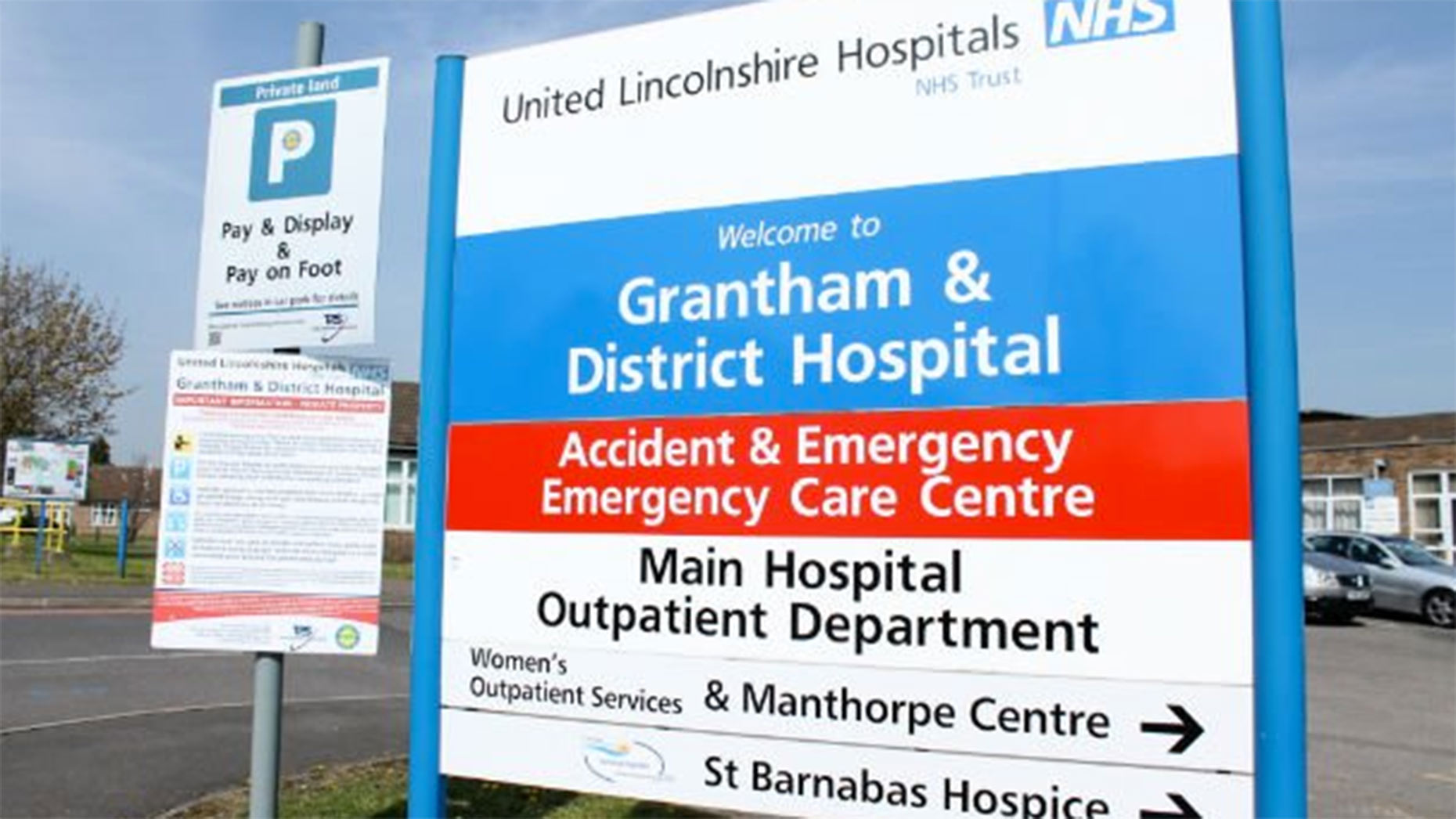 Unison have invited Prime Minister Boris Johnson back to Lincolnshire to visit Grantham Hospital to see the true extent of how slashed NHS funding is affecting tens of thousands of people.
The PM arrived in the county by aeroplane during the morning of Monday, August 5 before visiting Boston Pilgrim Hospital to announce £21.3 million of capital funding for the facility.
The money will help with a move towards defined urgent and emergency 'care zones' in an attempt to improve patient wait times and the flow of patients in and out of the department.
Unison Lincolnshire Health branch secretary Elizabeth Lowe has written to the Prime Minister urging him to invest in public sector workers so they can deliver high quality health services.
She has called for him to provide a "fair funding formula for health services across Lincolnshire" to ensure safe staffing of services after the closure of overnight A&E services at Grantham Hospital three years ago.
Friday, August 16 marks the third anniversary of the closure of overnight A&E services at Grantham which was originally called a "temporary" overnight closure.
Lowe believes the Prime Minister needs to see the situation in Grantham for himself by making a repeat visit to the county.
She wrote: "Staff welcome the release of urgently needed money to upgrade the A&E department at Pilgrim Hospital announced this week, but unfortunately this doesn't go far enough. The funding is just a sticking-plaster on an ever-growing wound compared to what is needed. Serious staffing issues remain across the county and must be tackled urgently.
"What we need now is a fair funding formula for health services across Lincolnshire to ensure services recover from the vicious cuts of the past decade. Only increased funding for health services across the county will begin to repair the damage done by years of central government cuts to our health services and to the lives of those who work so hard to provide them."
Click here to read the full letter.
Fighting 4 Grantham Hospital founder Jody Clark also wrote to the Prime Minister about the issue.
The group previously launched a petition on the Parliament website, calling for a new site on the Prince William of Gloucester Barracks off the A52. The petition has over 3,900 signatures.
When he was recently in Boston, Clark also asked Boris to meet her at Grantham Hospital as she wanted him to consider a new hospital build for Grantham under his upcoming Health Infrastructure plans.
She said: "I would happily talk him through all the very valid reasons why we need a new build hospital in Grantham."
South Kesteven District Councillor Ian Selby previously said Grantham residents have been left in a "dire, unsafe situation".