September 4, 2019 5.34 pm
This story is over 27 months old
Backlash after Nigel Farage visits Lincoln Bomber Command memorial
People were not impressed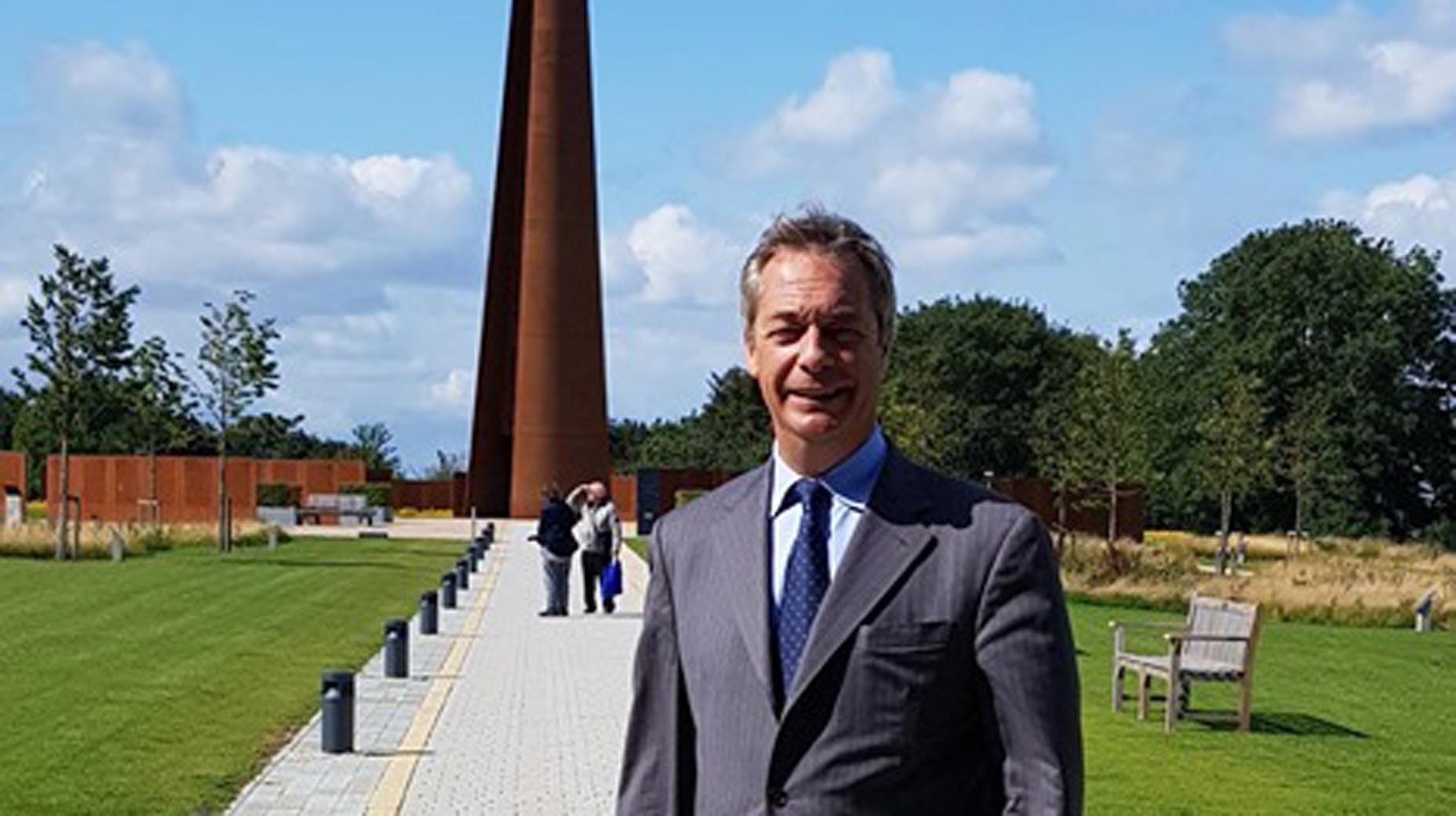 Nigel Farage just can't keep away from Lincoln – after speaking at a rally in the city on Tuesday, he visited the International Bomber Command Centre on Wednesday.
The IBCC said on social media that it was "delighted to host an impromptu visit from Nigel Farage"…but some Yellowbellies were not amused.
The post continued: "He was so impressed by the centre he plans to return so that he can spend longer in the exhibition."
It sparked over 100 comments. Some were pleased, but some were not. including Tom Marshall, who said: "This post is shameful. The centre remembers those who fought against the far right.
"I'm glad he visited, as more people should visit, but there is no need to post on social media that you're 'delighted' by a figure who stands for the ideals our heroes fought against."
Once bomber command fought fascists, now it gives them guided tours.

— robkb (@robkb2) September 4, 2019
Others such as Will Snelling said: "That man is a disgrace, he's not fit to lace the boots of any of those heroes remembered here."
Not everyone was so downbeat as Richard Baxter said: "Glad to see that he enjoyed his visit and plans to return again, hopefully he'll be supportive of the IBCC and put his weight behind raising funding for it in the future!"
Thought you lads went to a lot of effort to get rid of fascists?

— William Low (@juux) September 4, 2019
The IBCC tried to reassure commenters by saying: "Completely non-political – Boris, Jeremy et all, all welcome to visit. It's about remembering!"
Farage's visit to the IBCC followed The Brexit Party conference held at the Epic Centre at Lincolnshire on Tuesday.
The Brexit Party leader spoke at the event, along with Richard Tice, Martin Daubney and Annunziata Rees-Mogg before a questions and answers session.
Farage took to the stage in Lincoln to continue the fight for a "clean Brexit".
He spoke of how the "great patriots" who voted for Britain to leave the EU were in "danger of being beaten down but the other side".
Meanwhile, MPs in the House of Commons voted to block a no-deal Brexit and extend the deadline to at least the end of January 2020.
They voted on Wednesday to set the course for a bill against a no-deal Brexit.
Prime Minister Boris Johnson previously said Britain would leave the EU on October 31 with or without a deal and could call a snap October election.
The Lincolnite asked people whether they want another election: