September 13, 2019 2.17 pm
This story is over 27 months old
Brave little Louth girl dies in mum's arms after cancer battle
Her story touched the lives of people around the world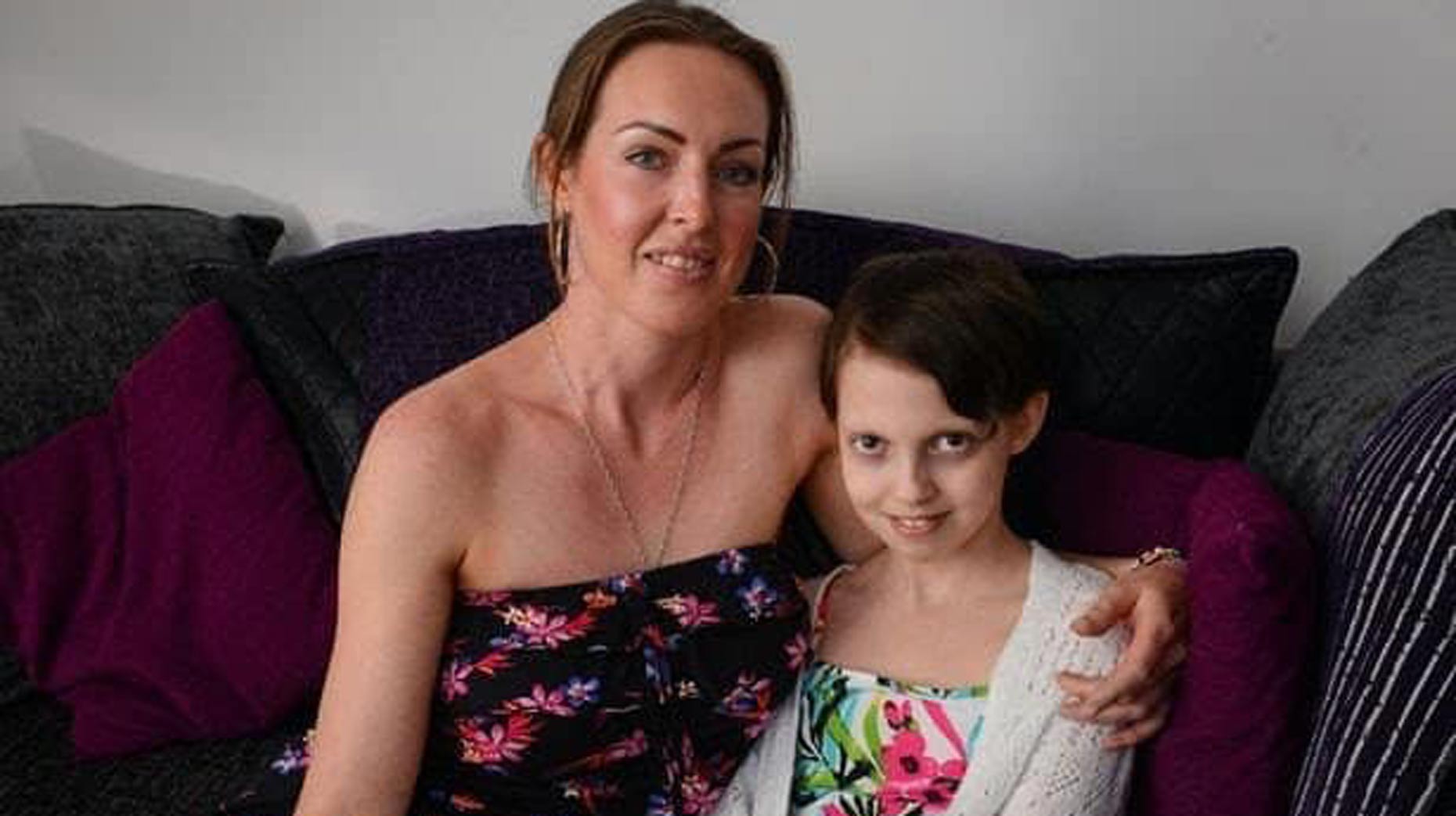 Tributes have been pouring in after brave young girl from Louth Demi Knight lost her battle with cancer on Friday morning.
Fay Sugden posted in the Facebook group 'Help Save Demi's Life – Demi's Warriors' saying "the bravest, most courageous little girl I've ever had the honour of knowing took her final breath at home in her mummy's arms and made her final journey up to heaven" at 7.50am on Friday, September 13.
Demi's mother Mel asked for the post to go up and for the Facebook group to remain open for a few days so people can send their condolences before it is shut down.
As previously reported, Demi was diagnosed with a Classic Medullablastoma brain tumour in December 2015 before having full surgical removal after hours of major life-threatening brain surgery. This was followed by radiotherapy and chemotherapy, which finished in February 2017.
Clear three-monthly scans followed until an MRI scan in March 2018 showed the tumour had returned to Demi's spine and head.
A GoFundMe page was previously set up to raise money to send Demi to Houston, Texas for Antineoplaston Therapy at the Burzynski Clinic. Over £97,000 was raised.
A previous post on the Facebook page highlighted the importance of the donations people had made. It said: "Demi wouldn't have made it this far without you and that's a fact so from the bottom of our hearts, more than you will ever know we thank you. You helped to fight against cancer, you helped fight for Demi's life and there are no words to show the gratitude the family and ourselves have for that."
In May 2019 further scan results showed the cancer in Demi's brain and spine had progressed. She was transferred to the hospice that she had previously been attending and her family were there daily.
'Brave little girl'
Her story touched people from around the world, including people from America who previously sent gifts to Demi and her family.
Hundreds of tributes were left on the Facebook page alone by people close to Demi and others who have followed her journey, including:
Han McGregor said: "I'm so sorry for your loss. Demi was such a brave courageous little princess and she always had a smile on her face in videos and photos. I'm so sad she's left this world. Fly high sweet baby girl. Shine and sparkle brighter than the sun up there! Sweet dreams angel warrior princess."
Becky Jane Stephenson: "So sorry to hear the news.. sending so much love to your family! Fly High Demi & sweet dreams precious girl! You really gave new meaning to the word warrior."
Glynis Millward said: "So sorry for your loss. Its never easy losing a child even when you know that its inevitable. I know exactly how you are feeling as I lost my son in June. Different circumstances but my boy and I miss him so much. I send love and hugs to you all. R.I.P Demi a beautiful angel.xx