October 31, 2019 11.19 am
This story is over 32 months old
Behind bars: Criminals locked up in Lincolnshire in October
They were sentenced for a range of offences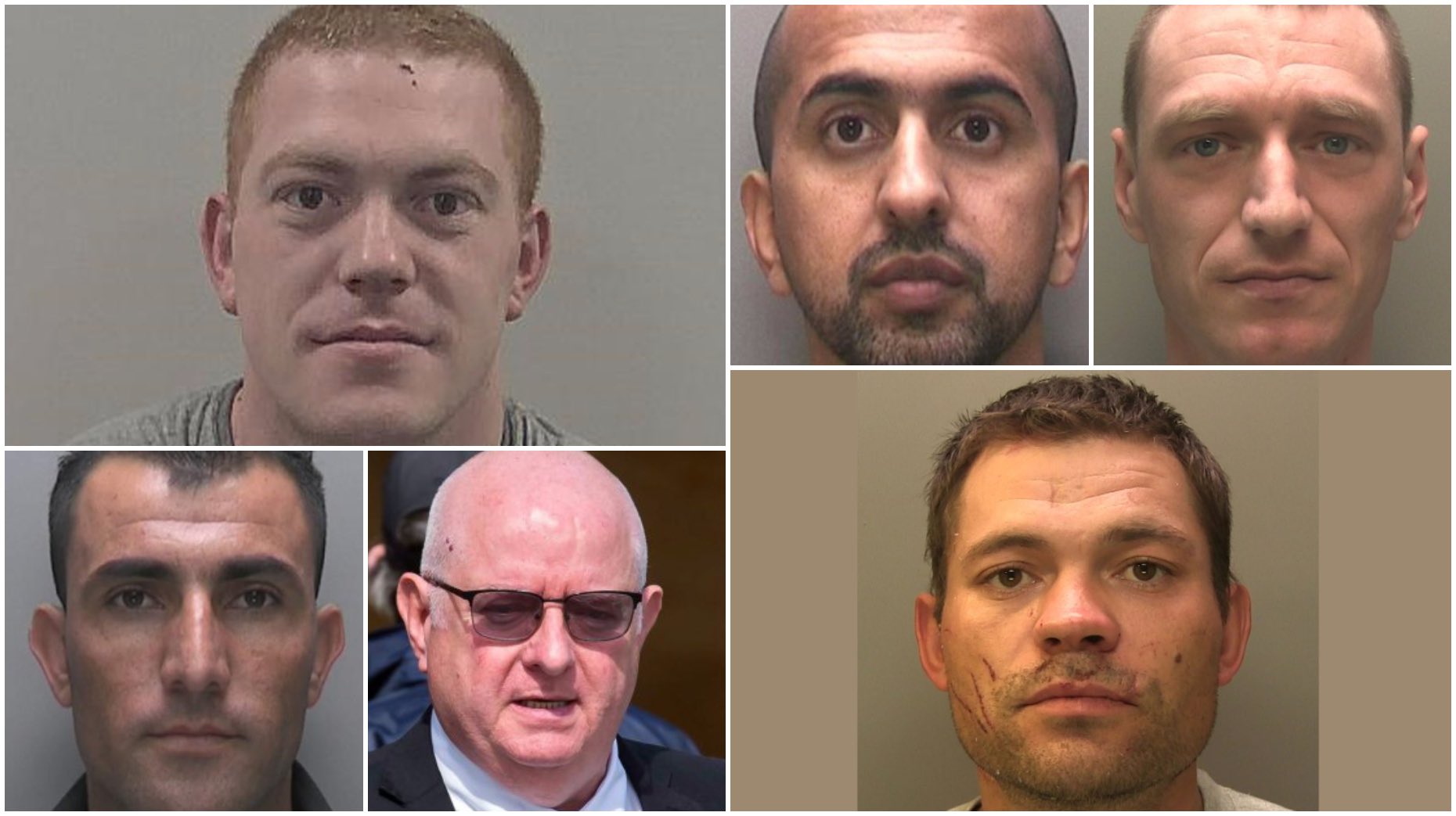 A man who carried out two violent assaults at a local takeaway and a male who caused a head-on collision which left two people seriously injured were among those jailed in October.
Here's a summary of notable court reports from October 2019:
---
Jamie Furnell
Jamie Furnell, 26, of Hildyard Street in Grimsby, was jailed for 10 years after two violent assaults at a local takeaway including biting a man's face. Furnell's victims received some very serious injuries.
---
Atis Vetrins
Atis Veterans, 34, of Newark Road in North Hykeham, was jailed for 10 years after causing devastating injuries to another male in a savage attack. Vetrins dragged his victim Saulius Rimkus from his bed then kicked and punched him to the head, leaving him with serious brain injuries and unable to walk or talk.
---
Imtiaz Khoda
NImtiaz Khoda, 46, from Dubai, who stole nearly £9 million, was jailed for another nine years and eight months after failing to pay the money back. He conned the Lincolnshire Partnership Foundation Trust out of nearly £1.3 million after submitting a fake invoice when a mental health unit was being built at St George's, Lincoln.
---
Abdulla Hamza
Abdulla Hamza, 33, formerly of Edinburgh Drive in Spalding, fled the UK after causing a head-on collision which left two people seriously injured. He is believed to have returned to his home country of Iraq and failed to appear for his trial at Lincoln Crown Court, where a four-and-a-half-year jail sentence was imposed.
---
Jamie Lee Tye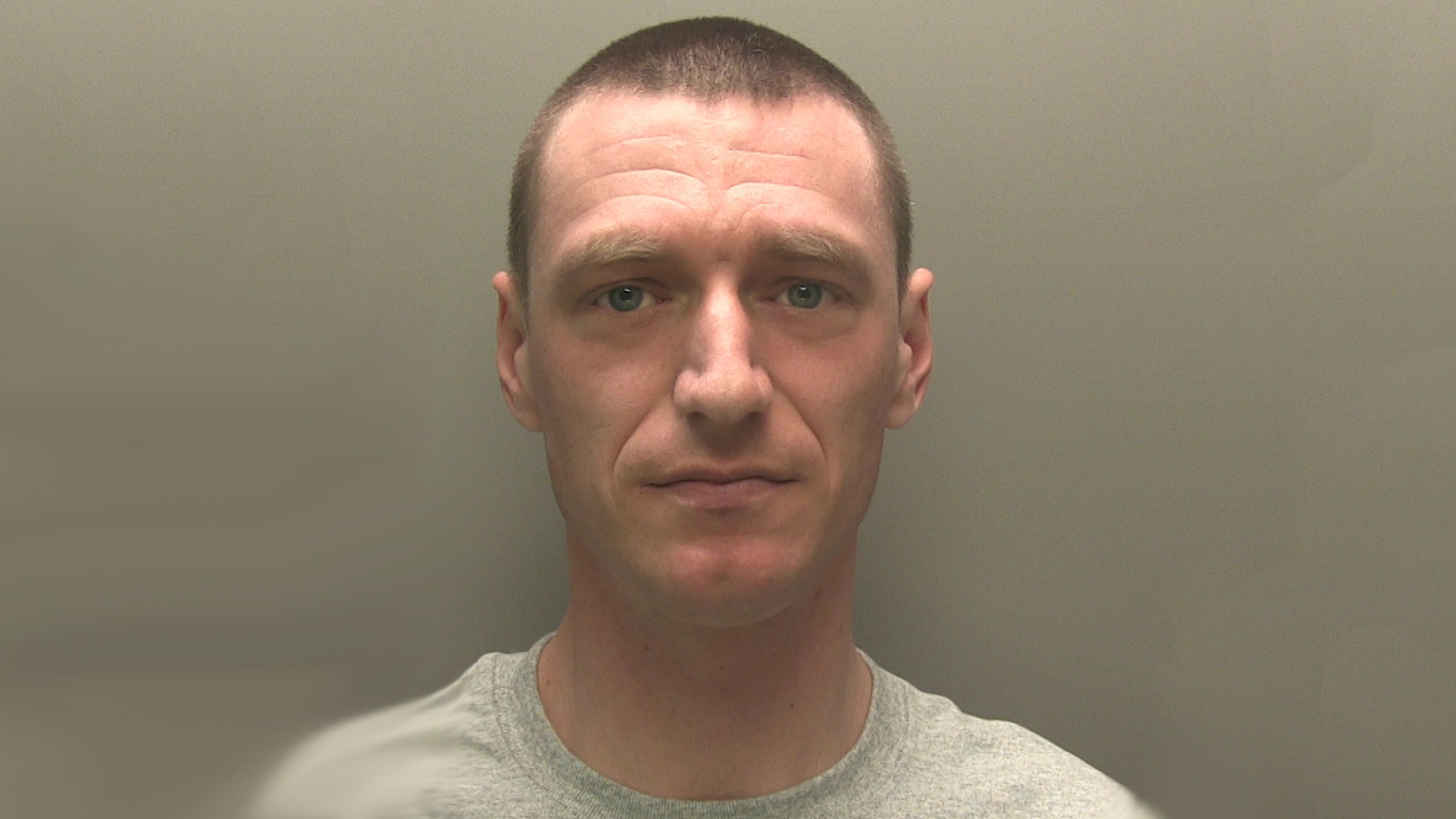 Jamie Lee Tye, 32, from Louth, was sentenced to three years imprisonment after pleading guilty to sex offences involving children.
---
Mark Cutler & Zak Metcalfe
Two masked men who stole from a safe during a raid on a Gainsborough convenience store have been jailed for over four years. Mark Cutler, 30, of Tower Street in Gainsborough was jailed for 34 months. Zak Metcalfe, 19, of Pingle Close, Gainsborough, was jailed for 16 months.
---
Costel Copalea & Marius Stanescu
Two men who went on a day-long crime spree targeting victims across a 75 mile area, including in Lincolnshire, have been jailed. Costel Copalea, 20, and Marius Stanescu, 21, both of Manford Way, Chigwell, Essex, were each jailed for 32 months and are likely to face deportation.
---
Michael Furniss
Royal British Legion worker Michael Furniss, 62, of Shuttleworth Court in North Hykeham, was jailed for two years and three months after being convicted of sexually assaulting a widow.
---
Deon Hartley-De-Roche
University student Deon Hartley-De-Roche, 25, of Stavely Road in Wolverhampton, was caught with crack-cocaine and heroin worth over £1,800. He was jailed for 27 months after a hearing at Lincoln Crown Court.
---
Christopher Inkley
Christopher Inkley, 26, of Linnet Close in Lincoln, was caught by police selling cocaine near the University of Lincoln during Freshers' Week. He admitted charges of supplying cocaine and possession of ecstasy and was jailed for 27 months.
---
Adam Isham
Adam Isham, 33, who at the time was living in a tent on Holbeach Road in Spalding, was jailed for 21 months after smashing a bottle over the head of a security guard that attempted to stop him fleeing from a supermarket.
---
Mark Preston
Banned driver Mark Preston, 26, of Tennyson Road in Mablethorpe was jailed and labelled as "stupid" after he tried to hide his face with his hands from the police. He was jailed for 12 months after admitting charges of driving while disqualified, driving without insurance and breach of a suspended jail sentence.
---
Martin Vasjanov
Disqualified driver Martin Vasjanov, 24, of Tattershall Road in Boston, failed to stop for police and led them on a 12-mile pursuit, as well as punching the roof of a prison cell. He was sentenced to 10 months in prison.
---
Slawomir Kazmierczak
UK-based eBay trader Slawomir Kazmierczak, 55, was caught with two unworked sections of elephant tusk after police raided his home. He was also found to have illegal items of ivory jewellery made from elephants, which were killed after the 1947 legal deadline, and he was jailed for nine months.
---
Marcus Lowe
*No photograph available
Marcus Lowe, 41, of Monks Road in Lincoln was jailed for a total of 10 months after stealing designer watches from a city centre store while the window display was being rearranged. He admitted the theft of two wrist watches worth a total of £1,960 belonging to Ernest Jones jewellery store on September 9 this year.
---
William Long and Charlotte Barnard
*No photograph available
A couple who carried out a savage attack on Lincoln High Street were both handed prison sentences in October. William Long, 26, and Charlotte Barnard, 22, of Riverton View, Ermine West in Lincoln were jailed for 10 and 9 months respectively.
---
Darren Ives
*No photograph available
Darren Ives, 50, of Mill Road in Cleethorpes, who breached a suspended sentence for a pub assault by trying to drive his car when three times over the limit, was jailed for four months.
---