October 31, 2019 11.00 am
This story is over 49 months old
Beyond a joke: Potterhanworth underpass claims yet another car
Locals are getting tired of seeing one of their main roads flooded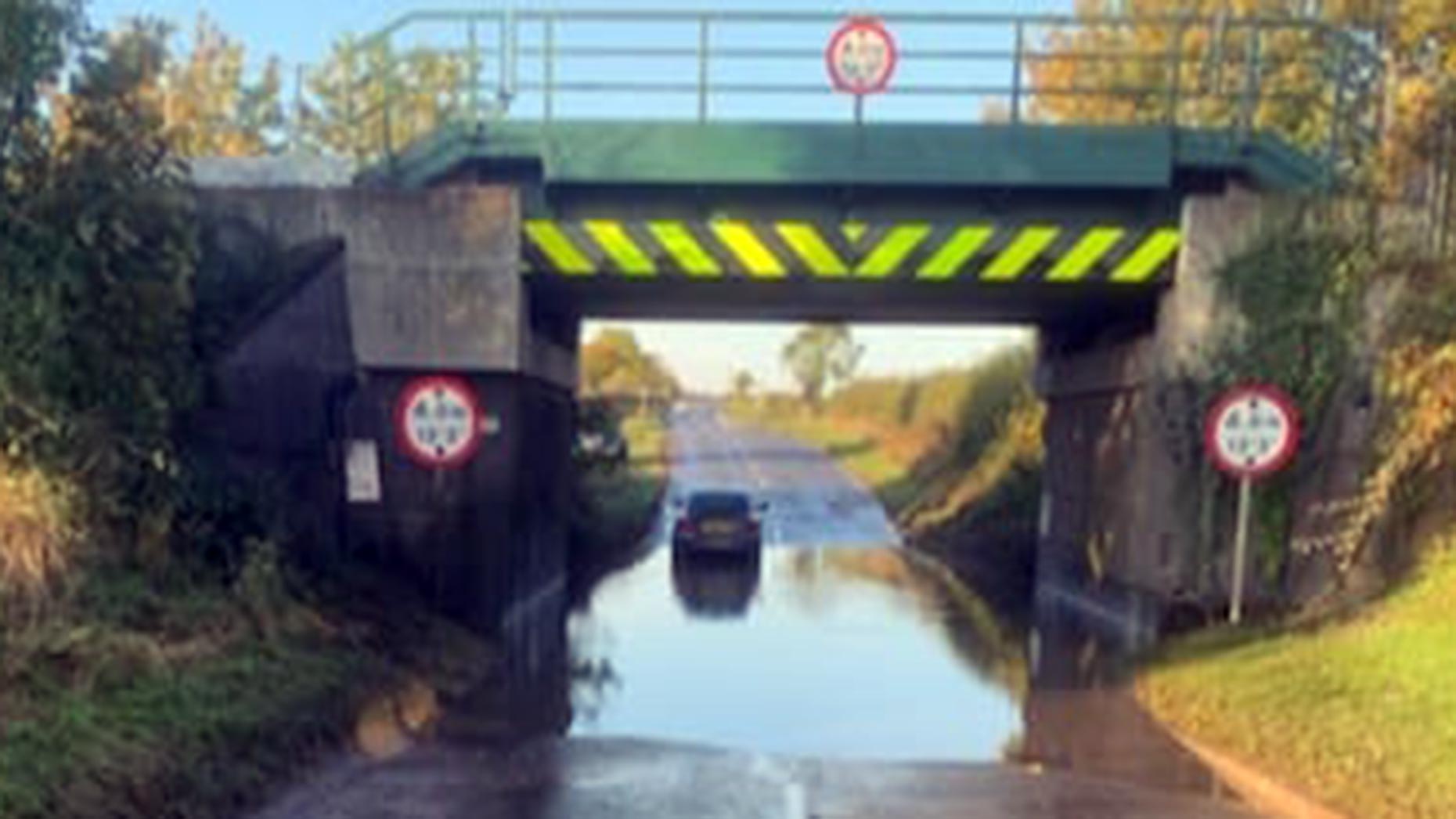 Another day and another car has been claimed by the floods on Station Road in Potterhanworth.
Local Susan King spotted the latest car, which almost made it through, but like many others before the driver was forced to abandon their car.
Several cars and vans have been claimed by the railway bridge, but people are still taking their chances a month on.
Many see the funny side, but some of the locals are getting tired of seeing one of their main roads flooded after so long.
Karen Marie Carlson told The Lincolnite: "We really need as much publicity now about this continuous saga as residents we've put up with this year after year.
"Highways and the council have been dillydallying over this for far too long and trying to get definite action is like trying to raise the dead."
Lincolnshire County Council has been out a few times trying to clear the drains, but have been unable to so far because of the high water level.
The council said it will return once the water level has dropped sufficiently to flush the system and investigate the issue.
Readers previously told The Lincolnite they have been pushing the parish and county council to fix drainage issues on the road for more than five years.