October 28, 2019 11.26 am
This story is over 31 months old
First seal pups born at Donna Nook this season
How adorable!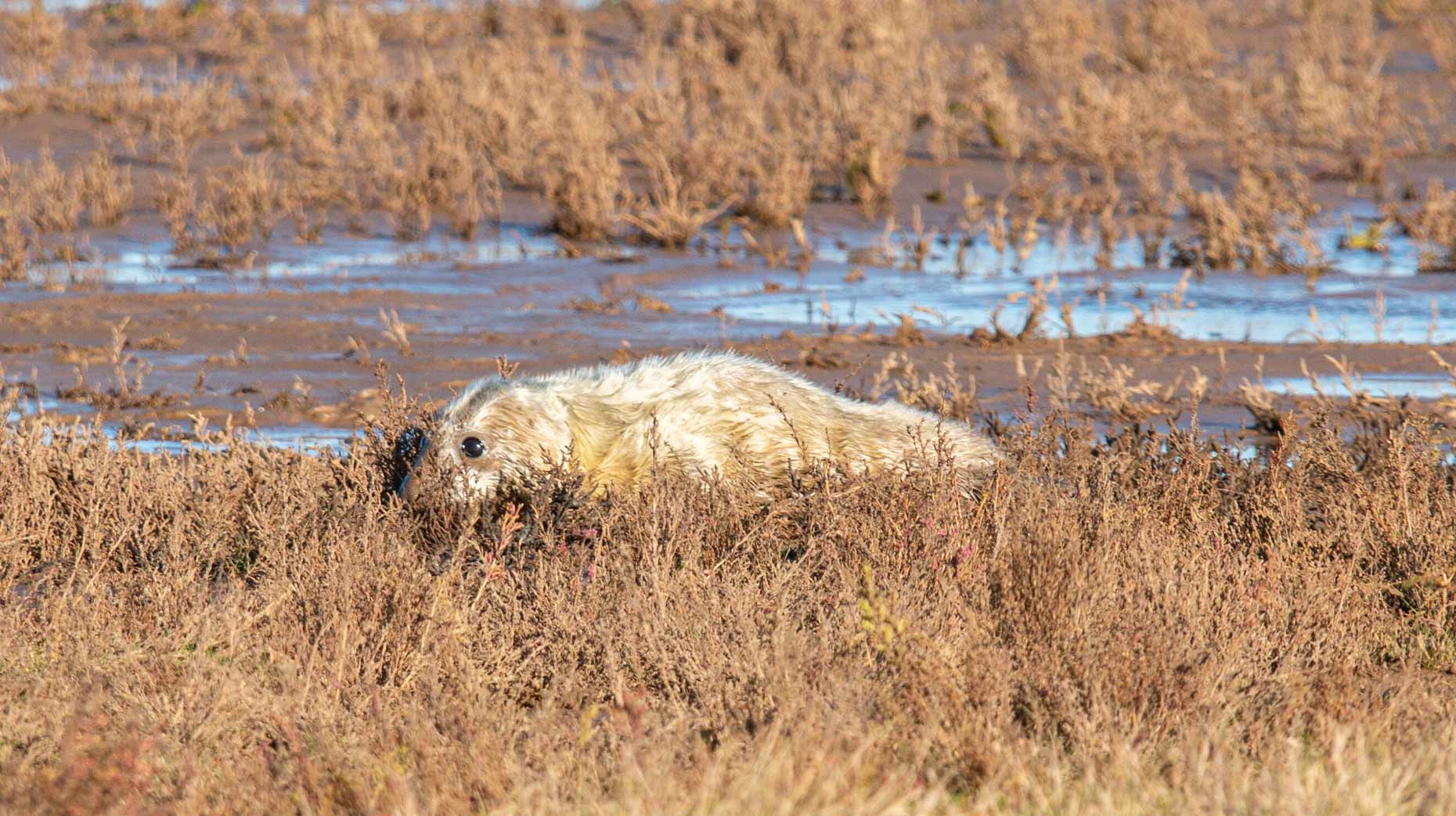 The first seal pups have been born at Donna Nook this season, stealing the hearts of those lucky enough to have seen them.
Donna Nook Warden posted on Facebook during the morning of Sunday, October 27 to announce that the first pup had been born.
The post read: "Our warden only just managed to spot it as the mum has it well tucked away. It isn't visible from the viewing area.
"Don't worry if you don't get to see this one though, we are expecting many more pups to be born over the coming weeks. We now have 18 bulls, 41 cows and 1 pup."
Gareth Watcham, 36, from Cleethorpes and his partner Natalie were at Donna Nook on Sunday morning in time to capture images of the second pup, which was born at around 11am.
Gareth told Lincolnshire Reporter: "My partner Natalie and I are massive fans of the wildlife at Donna Nook, travelling there many times a month.
"Seeing the seals each year is something we look forward too and getting down the day of the first births this year was very rewarding, as was seeing the colony by the shore the week before.
"We remind people to please respect the seals and any visitors wanting to see them do so without disturbing them, as we did witness a group getting too close last week and scaring nearly all of them back to water."
Excitement continues to build on the Facebook group – 'Donna Nook Nature Reserve – Pictures' – where people discuss and post photographs of the adorable seals.