October 25, 2019 3.45 pm
This story is over 49 months old
Local Democracy Weekly: How much longer until Greater Lincolnshire devolution?
There's a "renewed" devolution drive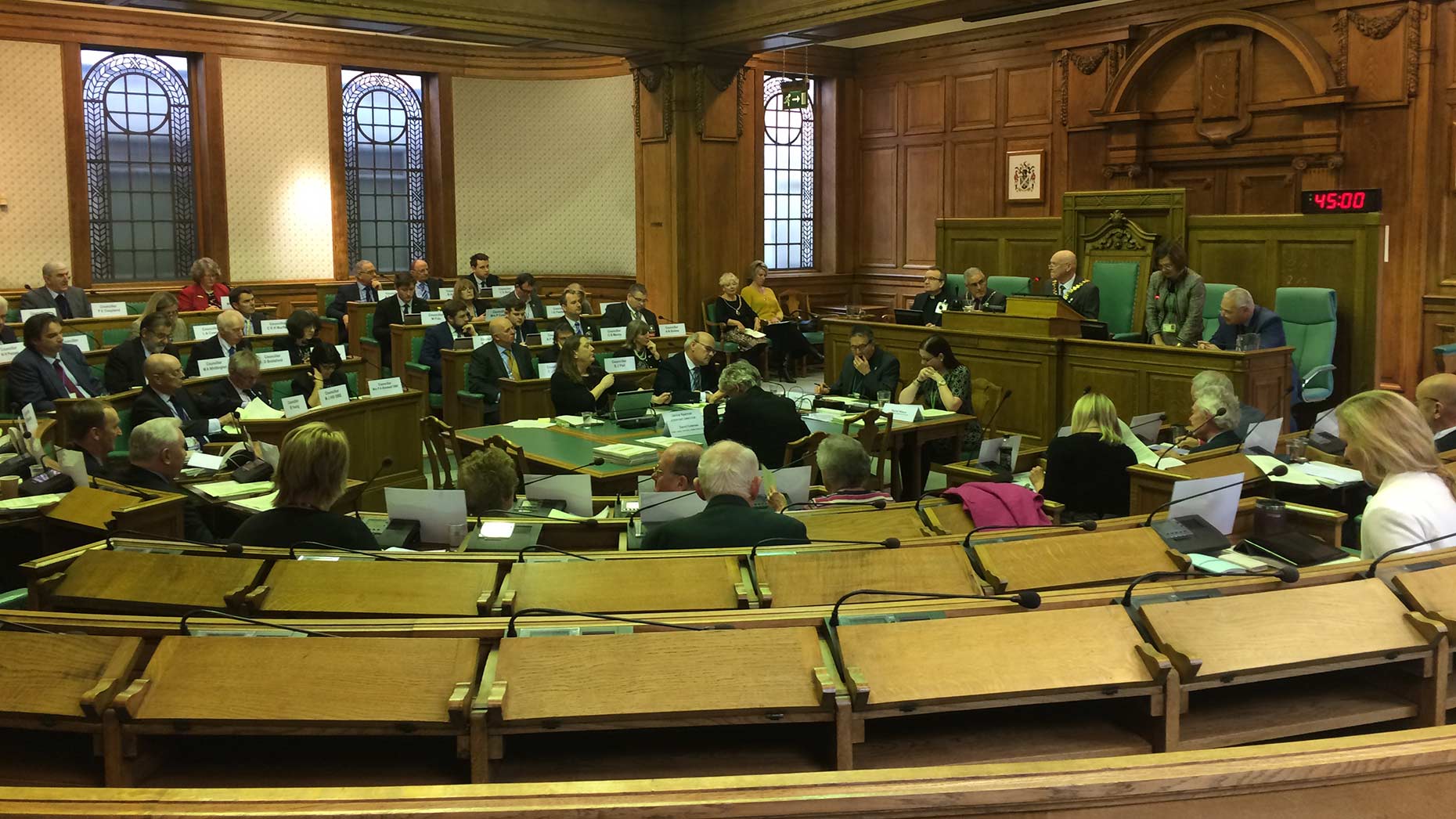 Last week, the government said devolution was back on the political agenda. A renewed English devolution drive was confirmed in the Queen's Speech. But, how long until Greater Lincolnshire takes powers back from Westminster?
Since May last year, when Lincolnshire County Council leader, Martin Hill, said the issue of bringing back powers to the region could be revisited, the topic has kept rearing its head.
The government confirmed a white paper will be published with a focus on places that currently have no devolution powers.
---
SUBSCRIBE TO LOCAL DEMOCRACY WEEKLY, our exclusive email newsletter with highlights from coverage every week, as well as insights and analysis from our local democracy reporters.
---
Boston MP, Matt Warman, who was the architect behind informal devolution meetings with government, said previously that it "would be daft" not to look into another deal.
Inside the corridors of the county council, the appetite for devolution is there. But, as Councillor Hill pointed out, the region would not accept a proposal with a mayor.
The prospect was shot down in 2016 when the county council and South Kesteven voted down a deal with an elected mayor over fears of more bureaucracy.
But, as Mr Warman said out in April, it remains the case that it is a "big financial opportunity" for the region.
Following the announcement that the government will continue with a devolution drive, other areas have started to plan their power grabs.
Manchester already has a directly elected mayor and powers over housing, transport and planning.
But, Mayor of Greater Manchester Andy Burnham wants more. Mr Burnham is eyeing up plans to bring control of housing benefit to the Greater Manchester Combined Authority.
He described it as a "big missing piece" in the devolution "jigsaw".
Meanwhile, the combined authority has also tabled plans under existing devolution powers to take control of the region's bus network at a cost of £134 million.
The landmark proposal, which is expected to be given the green light in the new year, would be the first time a city has re-regulated its bus network since it was privatised in 1986.
All of this must be a tantalising prospect for Lincolnshire, which currently sits on and watches as other areas flex their own devolution muscles.
But, council leaders in the region have pointed out that moves are being made to appeal to government.
Last month, authority leaders announced that they would work together on "demand services" in an effort to be more efficient.
North Lincolnshire Council leader, Rob Waltham, said afterwards that the new partnership would also allow for the region to have "strong conversations" with government on funding.
But, at the moment, with a new government and Brexit dominating the agenda, the prospect feels up in the air.
While Manchester looks set to embark on another power grab, Lincolnshire is still sat hungry. Hopefully not for much longer.
SUBSCRIBE TO LOCAL DEMOCRACY WEEKLY, our exclusive email newsletter with highlights from our coverage every week and insights and analysis from our local democracy reporters.