November 7, 2019 9.56 am
This story is over 47 months old
Green light for Lincoln BIG to continue after ballot vote
It will support its levy payers for another five years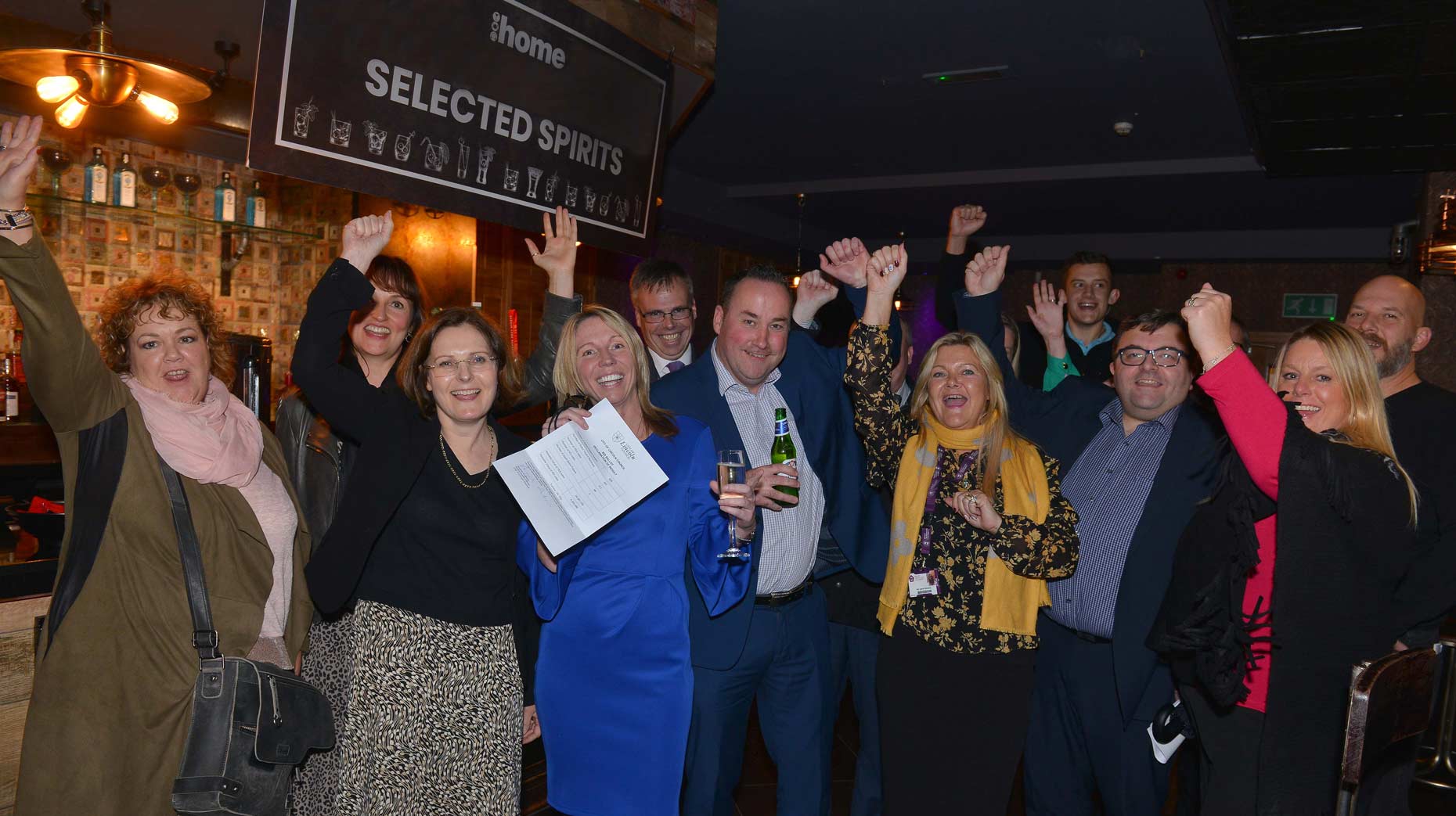 Lincoln BIG will be able to continue supporting its 800 levy payers for another five years after success in Wednesday night's re-ballot.
The result of the not-for-profit organisation's five-yearly re-ballot was announced after its Annual General Meeting at Home Nightclub in Lincoln on Wednesday, November 6.
Lincoln BIG's Business Plan for 2020-2025 was sent to its levy payers, who voted on the organisation's future.
There was a 49.15% turnout in the ballot and 80% of the voting businesses said 'Yes'. Together they represented a total Rateable Value of £20,381.150.
Lincoln BIG can now focus on delivering its pledges in the plan by spending just over £1 million a year. It has come up with three clear priorities based on Welcome, Experience and Value.
This includes maintaining its warden and street management service, delivering quality events, and to continue promoting its BIG Bus and Car Park Deals.
Sarah Loftus, Chief Executive at Lincoln BIG, said: "I'm thrilled that city businesses and organisations have given us a clear mandate to continue our work. The majority obviously appreciate the support that Lincoln BIG has been providing over the past five years.
"We believe that we are making a real difference, but for our reballot to succeed, we needed more than a simple majority vote in favour – that vote had to represent the wide range of rateable values of levy payers' premises. This is a brilliant outcome."
She added: "Before we drew-up our 2020-2025 Business Plan, we thought hard about the kinds of support Lincoln BIG is already offering levy payers, considered the current economic climate and then asked businesses and organisations what sort of support they wanted from us in the years ahead.
"This exercise helped us to come-up with three clear priorities – based on WELCOME, EXPERIENCE and VALUE. We want Lincoln to be well-managed and welcoming, to offer all visitors a great experience and to give our levy payers superb value for money, to help the city centre to remain competitive and sustainable.
"We have five actions for delivery in each category. As part of our Welcome, we will maintain our warden and street management service, support the night-time economy, grow our security and safety support and develop initiatives to brighten the city's streets.
"Under the banner of Experience, we will deliver quality events, help to animate the city, act to raise Lincoln's profile as a great shopping destination, manage public spaces and work with our partners to ensure visitors leave having had a quality experience.
"And when it comes to value, we are determined to continue promoting our BIG Bus and Car Park Deals, develop joint initiatives and cost-saving exercises with partners, do what we can to ensure easy access to the city centre, manage the Park and Ride Service and promote Lincoln's uniqueness and identity."