November 6, 2019 5.16 pm
This story is over 31 months old
New plans submitted for controversial animal rendering factory
The firm said concerns including odour have been addressed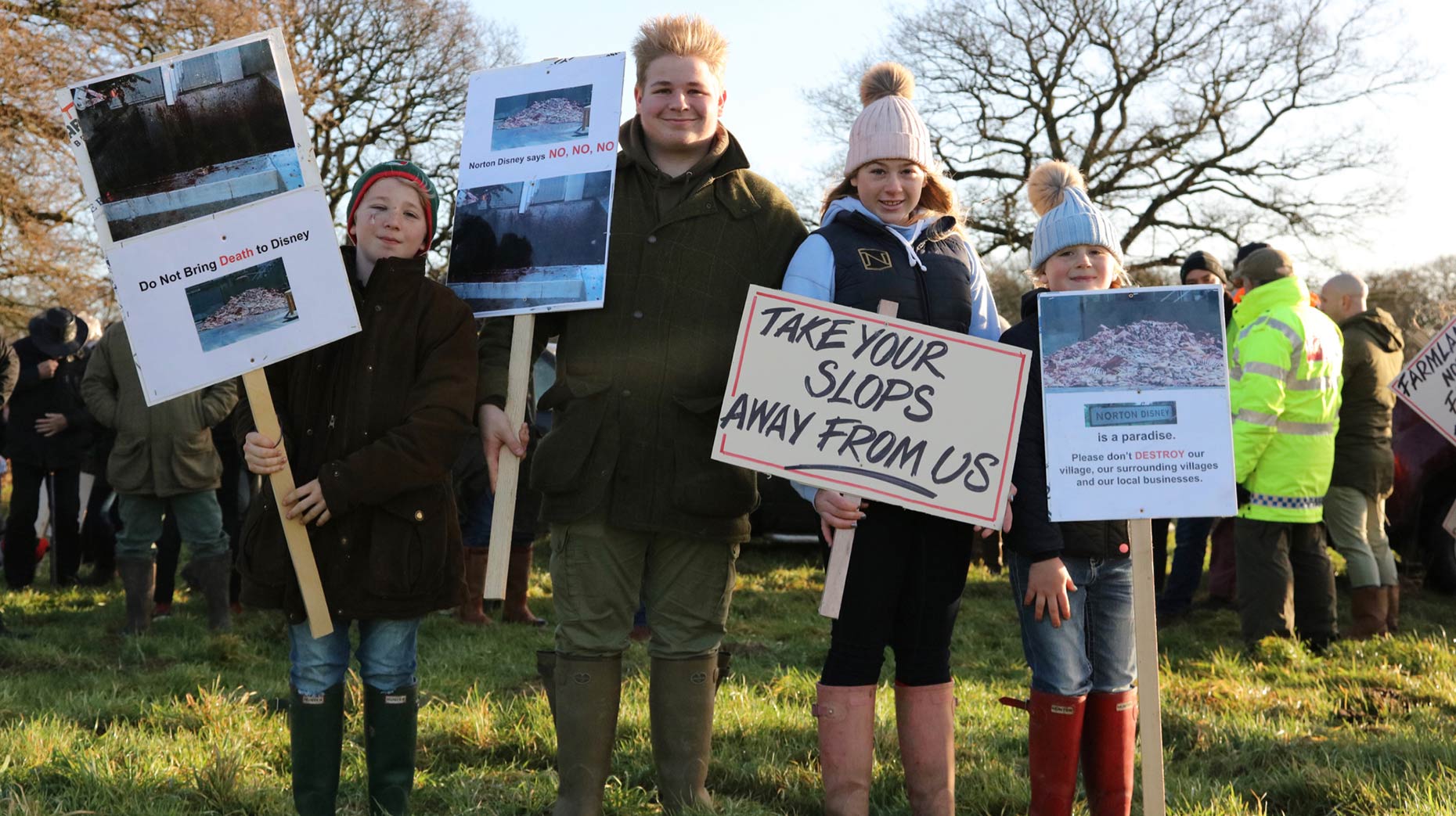 A controversial planning application to build a £28 million waste rendering plant in Norton Disney has been resubmitted with "extensive improvements", in response to previous objections from councillors and local residents.
Lincoln Proteins Limited proposed a new factory at Villa Farm at Norton Disney, which would see the firm move from the Skellingthorpe facility is currently operates and create around 30 jobs. However, councillors in North Kesteven objected to the initial application and local residents came out in opposition in the early stages of the process.
Lincoln Proteins Ltd said it has since carried out extensive improvements to the application after feedback, and concerns raised by public feedback to the original application.
Before going before a planning committee, Lincolnshire County Council asked extra questions of Lincoln Proteins Limited and for further environmental surveys to be carried out.
This included a minerals assessment, a bat survey, full archaeological surveys and lighting assessment.
Residents previously cited fears of another "Smelly Skelly" (referring to a current A Hughes and Son site in Skellingthorpe owned by The Leo Group and leased by Lincoln Proteins Ltd).
Lincoln Proteins Ltd feel it has addressed these concerns by putting a detailed odour management plan in place, which will involve regular public consultation.
Within the odour impact assessment, it states that odour impact will not exceed the benchmark set by the Environment Agency for the most offensive category of processes including animal by-product rendering.
Owner of the Skellingthorpe facility The Leo Group also put forward plans to upgrade its plant, but this was refused.
New proposal
The company says an advanced archaeological evaluation has now been carried out by the applicant on the site. The resubmitted application commits to ecological enhancements and improved wildlife habitats including catering for bats that are in the locality.
Lincoln Proteins Ltd also commissioned reports including an Odour Management and Air Quality report by a leading environmental expert Dr Nigel Gibson.
Potential concerns associated with Hill Holt Wood users have also been addressed with reports by clinical experts Dr Elinor Butterfield and Dr Hannah Clements.
Over 3,600 people signed a petition back in December 2017, which was then presented to the county council. In the same month, around 400 demonstrators took part in a march organised by the Witham Valley Preservation Group from Villa Farm to Norton Disney.
However, the firm said the application has had a lot of support from different organisations from the National Federation of Meat Traders.
The National Federation of Meat Traders has also urged the council to approve the application, which it says "will bring many benefits to butchers, abattoir operators, farmers and the rural economy generally in the Eastern region of the county and indirectly in the whole nation".
Alan Asker, Operations Manager at Lincoln Proteins, said: "We have listened to the views and comments following our extensive public consultation period, and our vision remains clear and focused to create an 'exemplar facility'.
"The facility we propose will offer the potential to enhance the agricultural sector in our county and region, safeguard Lincolnshire jobs and generate additional employment opportunities and bring further investment into our local economy.
"Rendering is a highly environmental way to deliver a solution to the 'end of the food chain waste minimisation' issue, by diverting ABP (Animal By-Products) from potentially being a pollutant, and ensuring it never becomes waste.
"The process we propose (and already use at our current site) provides close to 100% recycling of the ABP to become useful products, as opposed to being sent to land-fill as a useless byproduct. This has the added benefit of avoiding the environmental problems associated with land-fill."