November 1, 2019 11.22 am
This story is over 47 months old
'Tears of joy' as disabled Lincoln woman wins benefits appeal
Chelsea can now keep her car and benefits after a battle with the DWP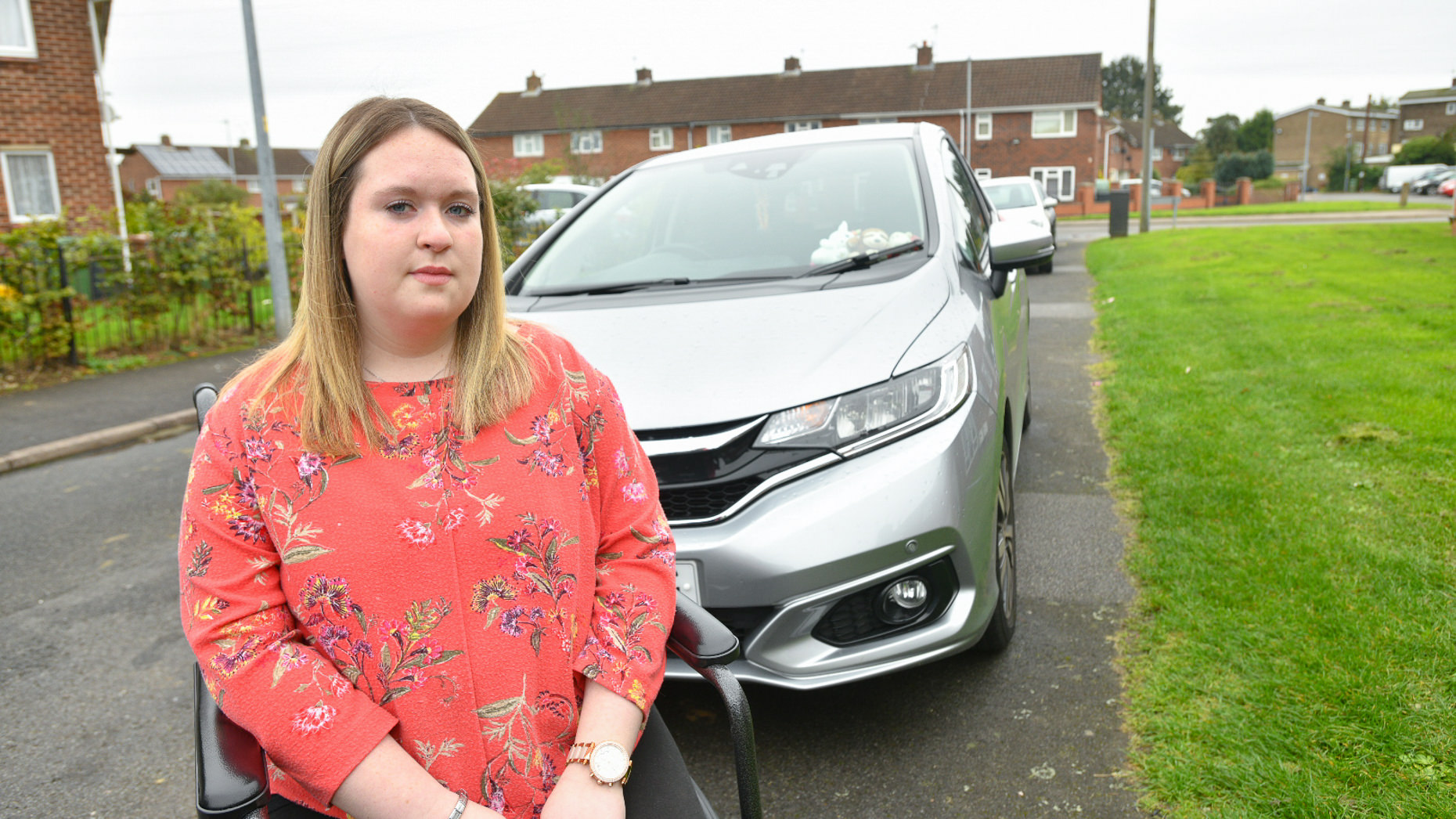 A Lincoln woman with an extremely rare disability was in tears of joy when she was told she had won an appeal against cuts to her benefits.
Chelsea Tyler, 22, has Glutaric Aciduria Type 2 so she cannot wash, take her medicine or even go out to the shops without the help of her partner and full-time carer Michael Mitchell.
The condition means that she cannot eat normal food without the fats and proteins clogging up her system and potentially killing her.
It also means that she could go into a coma if she does any kind of strenuous exercise.
Her condition has worsened in recent months and she was also diagnosed with respiratory and heart failure in December, so she is now forced to rely on a wheelchair.
Despite her lifelong disability, a recent PIP test by the Department for Work and Pensions (DWP) found that she was very able and that she no longer needed her mobility benefit.
After sharing her story with The Lincolnite, the DWP told Chelsea that they had not only overturned their previous decision but also that her benefits would be increased by an extra £120 a month.
The DWP had previously said that Chelsea would have to submit more evidence to get the decision overturned, but she didn't need to in the end.
When Chelsea heard the good news she said she was "puzzled at first" but then "started to cry tears of joy" when it dawned on her what it meant.
Michael Mitchell told The Lincolnite: "The DWP said they made a mistake because they failed to take into account that Chelsea becomes breathless.
"Without having to submit any more evidence they have now recognised that she needs a lot more help with her mobility.
"It's been very stressful. If they can change the test that dramatically without any extra evidence then they need to look at their review process again."