December 30, 2019 11.12 am
This story is over 47 months old
2019: The year of change at the top of Lincolnshire local authorities
There have been several switches and new faces in Greater Lincolnshire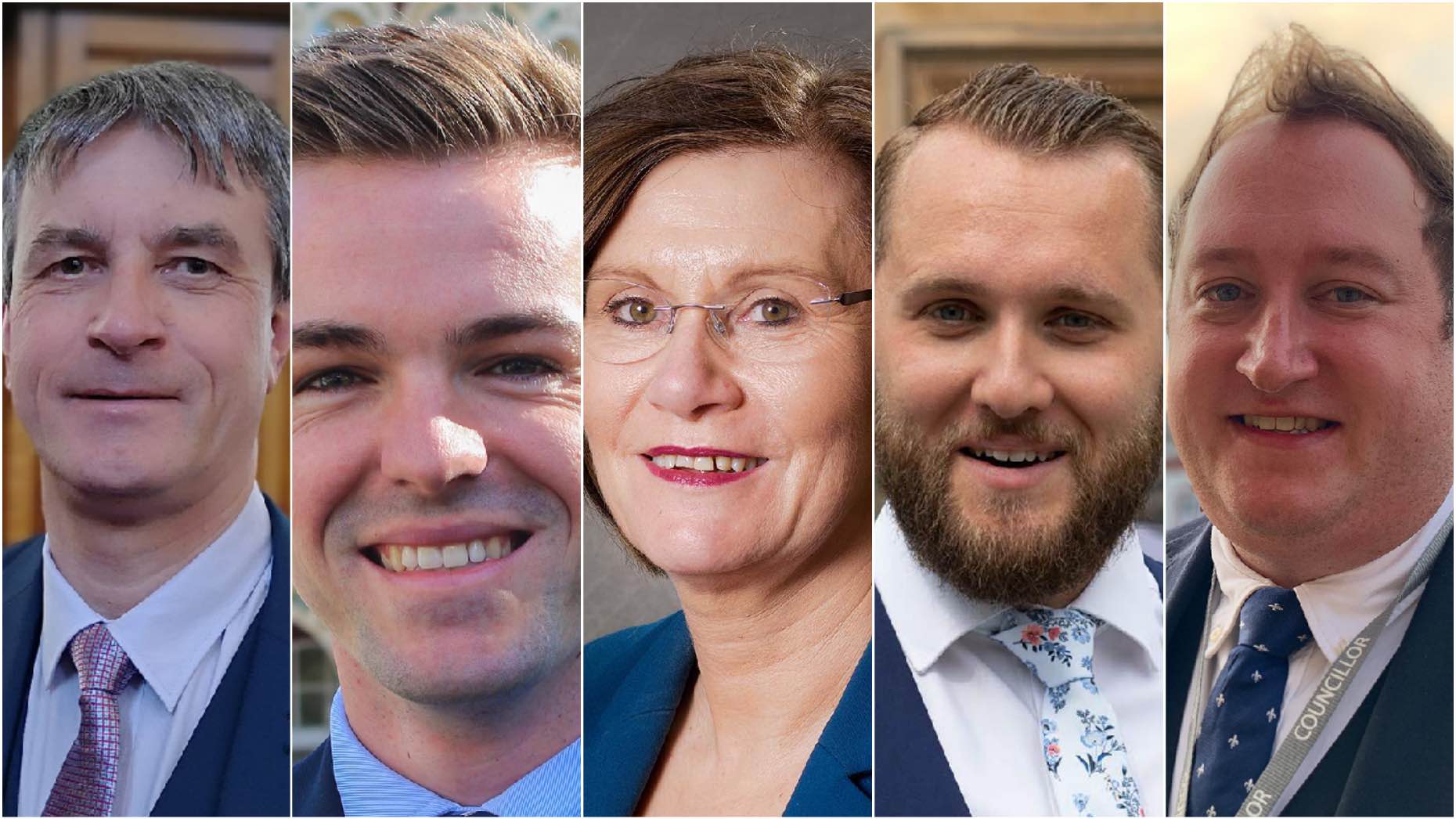 It's been a year of change at the top for local authorities in Greater Lincolnshire.
Several councils saw changes at the top, including among their own party.
The first new leader of the party came after the May local elections.
Conservative Councillor Giles McNeill took over from Councillor Jeff Summers who lost a leadership vote.
Councillor Summers would later leave the party altogether and become an independent.
The May 5 elections saw his party retain control of the authority – but lose five seats to the Liberal Democrats.
Councillor McNeill promised to work as best as he could with the other parties, and looked to support "low council tax" and "quality front-line services".
Another election victor was North East Lincolnshire Conservative Councillor Philip Jackson, who took over after the Labour administration – at the time led by Councillor Matthew Patrick after Ray Oxby stepped down – lost control of the authority.
Because of this, Mr Jackson came along with a whole new cabinet and had a shaky start when his choice of Councillor John Fenty for the regeneration portfolio sparked concerns of a conflict of interest.
But Councillor Jackson reassured councillors that no decision on the regeneration plans will be made by any individual councillor.
Just two months after the local elections, Boston saw its own change as then-leader Councillor Michael Cooper stepped down to focus on his new business – a modelling shop – in Boston.
He was replaced by 27-year-old Aaron Spencer.
Seen by many as fresh-faced but with eight years of council experience behind him – including five years on the finance portfolio – Councillor Spencer wasn't letting that get to him.
In fact, he said his youth would help with looking to the future. He also promised to work closer with opposition councillors.
Councillor Spencer is the second youngest council leader in the country, behind 24-year-old Keane Duncan in Ryedale.
However, Boston wasn't the only Lincolnshire council in the running for young leaders – just a few months out and Councillor Kelham Cooke became leader of South Kesteven District Council in September.
Councillor Cooke had been acting as interim leader since Councillor Matthew Lee stepped down from the ruling group in August. It was reported that the move was the result of mounting pressure after Chief Executive Aidan Rave left under a cloud of mystery.
Councillor Lee would later go on to allege councillors were again talking about creating a unitary authority, and intimate that his colleagues disagreeing with his vision was the reason for his decision.
Meanwhile three authorities also saw changes in their officer-level leaderships.
South Kesteven continues to look for a new Chief Executive after its second in just over two years departed the council.
Aidan Rave stepped down as South Kesteven District Council chief executive in July under a cloud – with official reports saying it was to "pursue new ventures".
However opposition councillors and local media, fearing there was more to the story, raised a number of questions which were swatted off by those in the know.
In one council meeting, set to discuss interim replacement Paul Thomas, councillors accused bosses of gagging councillors from speaking out.
After more than a year without an official Chief Executive, Lincolnshire County Council finally appointed its new one from within – Debbie Barnes, who had pretty much been doing the job anyway.
Debbie has been a part of the council since 2006, taking the lead in children's services in 2012 and leading a number of major initiatives and partnerships.
In 2018, Debbie was awarded an OBE in the Queen's Birthday Honours list.
The authority had been without a chief executive since the departure of Keith Ireland in November 2018.
Mr Ireland stepped down after a 'mutual decision', Councillor Hill said at the time.
Debbie will begin her role on January 1, 2020.
West Lindsey was the last authority of the year to announce its latest appointment with former executive director of resources Ian Knowles being promoted to chief executive.
It followed a review of the council's structure, which was felt to no longer be the right approach.
Ian had been working at the council for five and a half years and had worked in local government since 1992.
He had 10 years' experience working in Children's Services and immediately prior to working at West Lindsey had been employed by a national, procurement organisation specialising in local government.
Of the other two executive directors Mark Sturgess retired in September, and Eve Fawcett-Moralee is also leaving the authority.
---
SUBSCRIBE TO LOCAL DEMOCRACY WEEKLY, our exclusive email newsletter with highlights from coverage every week, as well as insights and analysis from our local democracy reporters.