December 3, 2019 4.10 pm
This story is over 28 months old
What to do if you see someone sleeping rough in Lincoln this winter
How you can help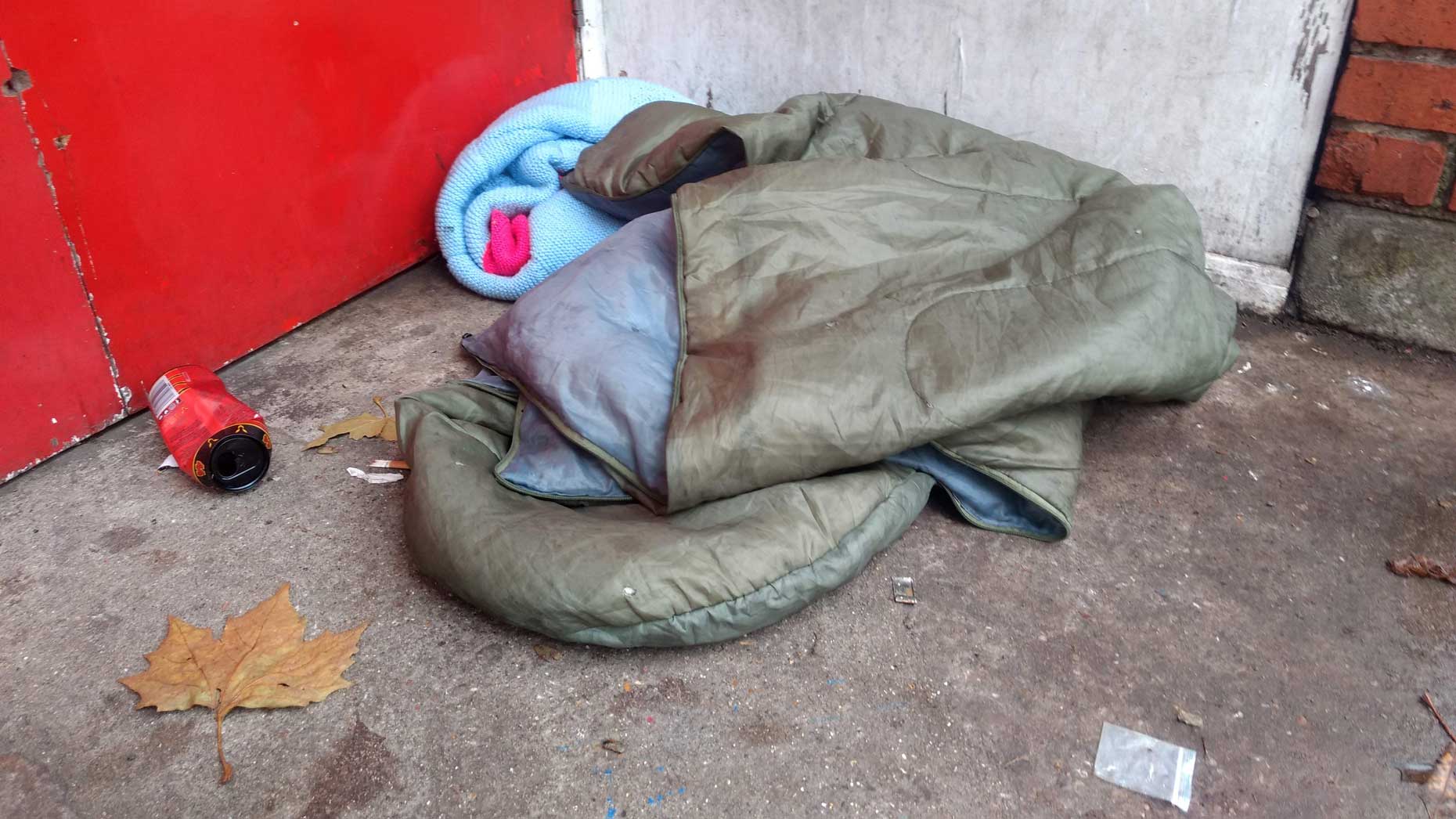 Homeless people in Lincoln are facing some of the coldest nights of the year so far. As winter sets in, there are a few things you can do to help vulnerable people in the city.
A number of agencies and charities provide support and signposting services to the homeless when plummeting temperatures pose a fatal risk.
A record 726 homeless people died in England and Wales in 2018, up by a fifth on the year before.
There are ways to prevent this:
Alert the authorities
People in Lincoln city centre pass by homeless people every day and often feel helpless, or don't know what they can do to make a difference.
One of the easiest ways to alert local authorities if you're concerned about someone in your area is through StreetLink.
You can notify local outreach teams using this service if you have seen someone over 18 sleeping rough. The details you provide are sent to the team operating in your area to help find them and connect them to support.
If a person is thought to be under 18, it's important that Lincolnshire Police are called instead on 101. If a person appears to be in immediate danger or needs urgent care, people should call 999 immediately.
Lincolnshire's district councils have all signed up to a severe weather emergency protocol. This is implemented when nighttime temperatures are predicted to be zero degrees Celsius or below for three consecutive nights and is extended to all, regardless of eligibility.
When triggered, councils must actively seek to identify all those sleeping rough and provide them with emergency accommodation.
Our charity heroes
Staff and volunteers from charities like P3 go out in the early hours of the morning to respond to referrals, as well as visiting known rough sleeping sites.
They are commissioned by Lincolnshire County Council and also partner with multiple organisations in the city to access care like mental health, drug and alcohol services.
If you see someone sleeping rough, you can alert the street outreach team by emailing [email protected] or contact them on freephone 0808 281 0280.
Last year, as the Beast from the East battered the county, the Lincolnshire P3 group of just 10 people managed to reach between 60 and 70 people and find them accommodation.
Pictures showed the rescue of one man who had desperately tried to shelter from the snow under a filthy bridge in the city centre.
There are a number of other voluntary homelessness groups in the city, like Let Them Eat Cake.
This charity takes hot food, hot and cold drinks, first aid and support directly out to those sleeping rough. You can contact them about how you can help on their Facebook page here.
Donate warmth
The Compassionate Lincoln group has brought back its warm rail in the city centre this winter.
The rail, located at St Mary's Guildhall, on the corner of Sibthorpe Street, is designed to get the homeless through the winter with coats, jumpers, scarves, hats, gloves and sleeping bags.
It's open for donations from 9.30pm to 1.30pm on Mondays, Tuesdays and Thursdays over the next few months.
New shelter services
Lincoln's Nomad Centre is supported by YMCA Lincolnshire.
The new £1.6 million shelter, which opened last month on St Rumbold's Street, is open to residents for the first time next week.
It is open 24 hours a day, seven days a week, 365 days a year and will provide three hot meals a day.
Specialist wraparound 24 hour support will be provided by a range of partners to support the health, wellbeing and individual needs of those accessing the centre.
The new Centre will provide 20 individual en-suite rooms to remove barriers to engagement and provide dignity and the privacy required for a restful night's sleep.
The new Centre's name was chosen in tribute of the former efforts of the founders and volunteers involved in establishing the original Nomad Trust, 20 years ago.
The Nomad Trust can be contacted on 01522 504589 (Night 01522 504588) or [email protected]
An ongoing battle
Homelessness has been on the increase for many years in Lincoln. Figures released last year showed the number of applications for help with homelessness more than doubled in the city since 2010.
A 59.5% rise was recorded across all Lincolnshire authorities in total, and the highest homelessness figure was recorded in South Kesteven District Council.
Figures are expected to be higher still, since data did not include rough sleepers not seeking assistance from a local council.
The anxieties and reluctance some have in dealing with their local council was echoed by the City of Lincoln Council's Intervention team. They said the help they offer is not always taken.
"There's a bed for everyone" said the charity Hope Lincoln, who stopped their outreach service in December last year because they felt it enabled people to make bad choices.
If that's true, it's more important than ever to make sure vulnerable people are not given up on and left outside in the cold.