February 3, 2020 12.17 pm
This story is over 22 months old
Behind bars: Criminals locked up in Lincolnshire in January
They were jailed for a range of offences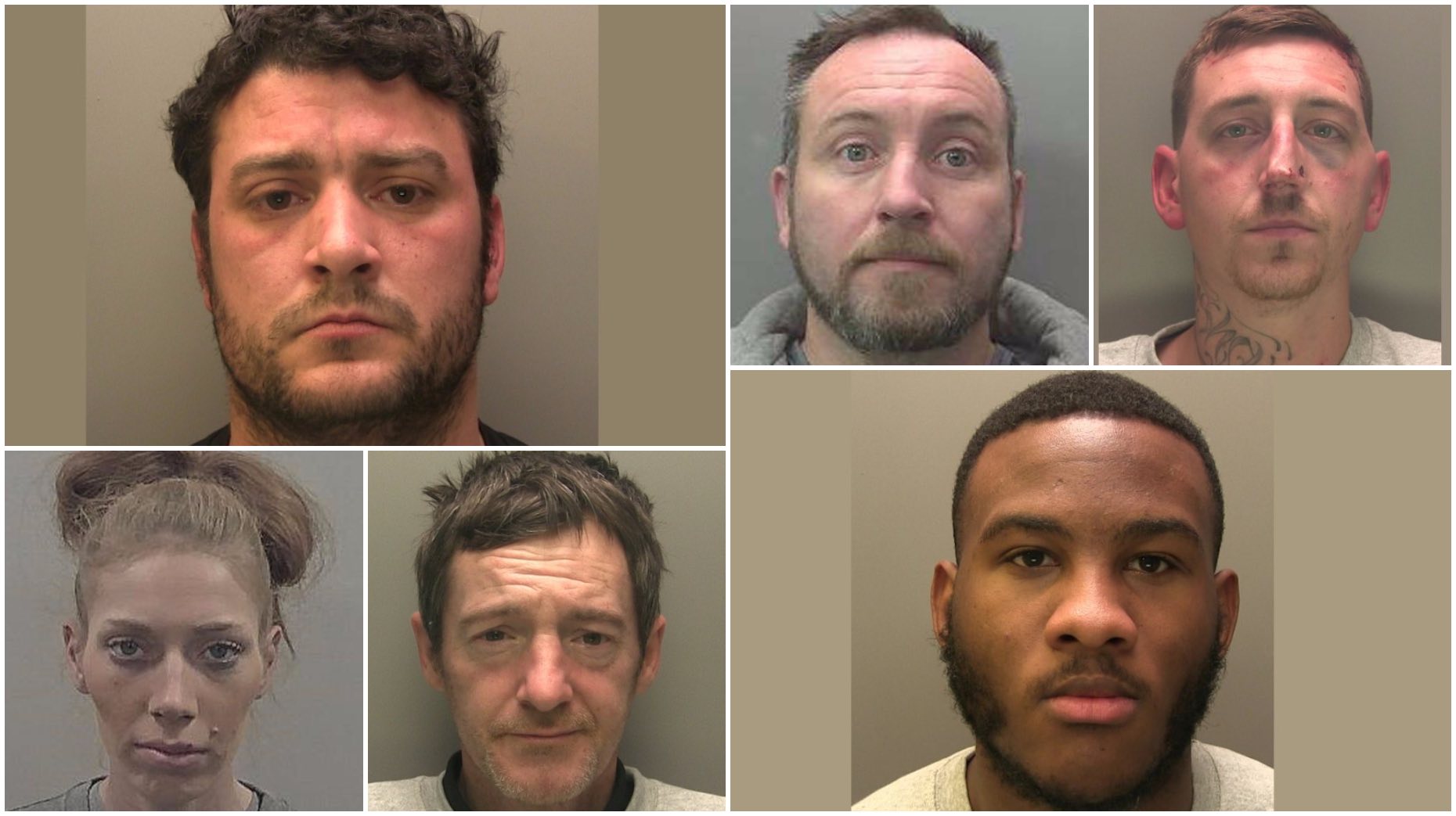 A Lincoln paedophile caught in a sting, a dealer selling cocaine and heroin and a 25-strong drug gang were among those jailed in the first month of 2020.
Here's a summary of notable court reports in The Lincolnite and Lincolnshire Reporter from January 2020:
---
Patrick Malone
A Lincoln man found himself caught in a paedophile hunters sting after sending explicit messages and pictures to what he believed to be teenage girls.
Patrick Malone, 34, set up a meeting with someone he believed to be the girl on WhatsApp, but when he turned up he was confronted by members of a paedophile hunter group. He has since been jailed for two years and 10 months.
---
Jeaihan White
Police found thousands of pounds worth of crack cocaine and heroin when officers raided a student flat. Officers discovered the tenant of the flat in Danesgate House, Lincoln, in bed on her laptop and surrounded by books. However, a search then revealed 188 wraps of crack cocaine and 58 wraps of heroin which were divided into street deals.
The cocaine and heroin was being sold by her boyfriend Jeaihan White, who was jailed for three years.
---
Drug gang flooded Lincolnshire with cocaine
Drug dealers involved in bringing vast amounts of cocaine and heroin into Lincolnshire were given lengthy jail sentences at the end of a series of court cases which have taken place over several months. In total 25 people were sentenced in connection to the major investigation.
---
Adam White
A drink driver from Spalding killed a mum with two kids in the car after overtaking a lorry and crashing into slowing traffic ahead. Adam White was jailed for nine years.
Katy Cunningham, 46, from Peterborough died at the scene. She had her two children in the car with her, aged 8 and 11 at the time, who both suffered life-changing injuries.
---
Chloe Strong
Chloe Strong, 27, was jailed for seven years and nine months after slashing a victim's face open in Grimsby and leaving her scarred for life.
---
Christopher Webster
A 30-year-old man from near Lincoln, who deliberately started a fire at his ex-partner's house and also threatened a woman and her daughter with a knife, was jailed for 10 years. Christoper Webster, of Victoria Terrace in Newark, appeared in court on January 7.
---
Mark Harrison
Mark Harrison was jailed for three years after trying to force his way into the bedroom of his victims as they clung to the door handle to keep him out. He entered through a bungalow window in Revesby Drive in Skegness and growled as he went towards a man who retreated into his bedroom.
---
Adam Clifton
A man who was disarmed by a heroic shop worker as he tried to a rob a Boston store at knifepoint was jailed for two years. Adam Clifton slashed the air with the knife in the direction of the shop worker after entering Cooper's Food and Drink store in Red Lion Street on October 15.
---
Harrison Davies
A 23-year-old Grimsby man defrauded an elderly family member out thousands of pounds. Harrison Davies used the 79-year-old victim's bank cards to fraudulently order items online without her knowledge or permission. Davies was sentenced to two years in jail – he was given a four month sentence for perverting the course of justice, which will run concurrently to the two years.
---
Mark Himsworth
Mark Himsworth, 39, was jailed for 15 months after breaking into his mother's home and stripping off because she did not invite him round for Christmas.
---
Mark Oliver
A former boxer from Mablethorpe repeatedly punched his partner in the face after she told him their relationship was over. Mark Oliver, 51, was jailed for 12 months.
---
Kieran Kauss
A racially abusive and violent Grimsby shoplifter, who stripped naked in a local shop and caused thousands of pounds of criminal damage, has been sentenced to nearly a year in jail. Kieran Kauss, 24, of David Street in Grimsby was jailed for 50 weeks.
---
Marek Witulski
A lorry driver from Spalding was jailed for eight months and disqualified from driving for two years and four months after he killed a cyclist while on a hands free phone to call his wife. Marek Witulski, 40, was driving his HGV southbound on the A141 near Chatteris in Cambridgeshire on December 3, 2018 when the collision occurred.
---