February 7, 2020 2.12 pm
This story is over 45 months old
Lincolnite taste test: Is the Pizza Hut and KFC popcorn chicken hybrid finger licking good?
Have you tried it yet?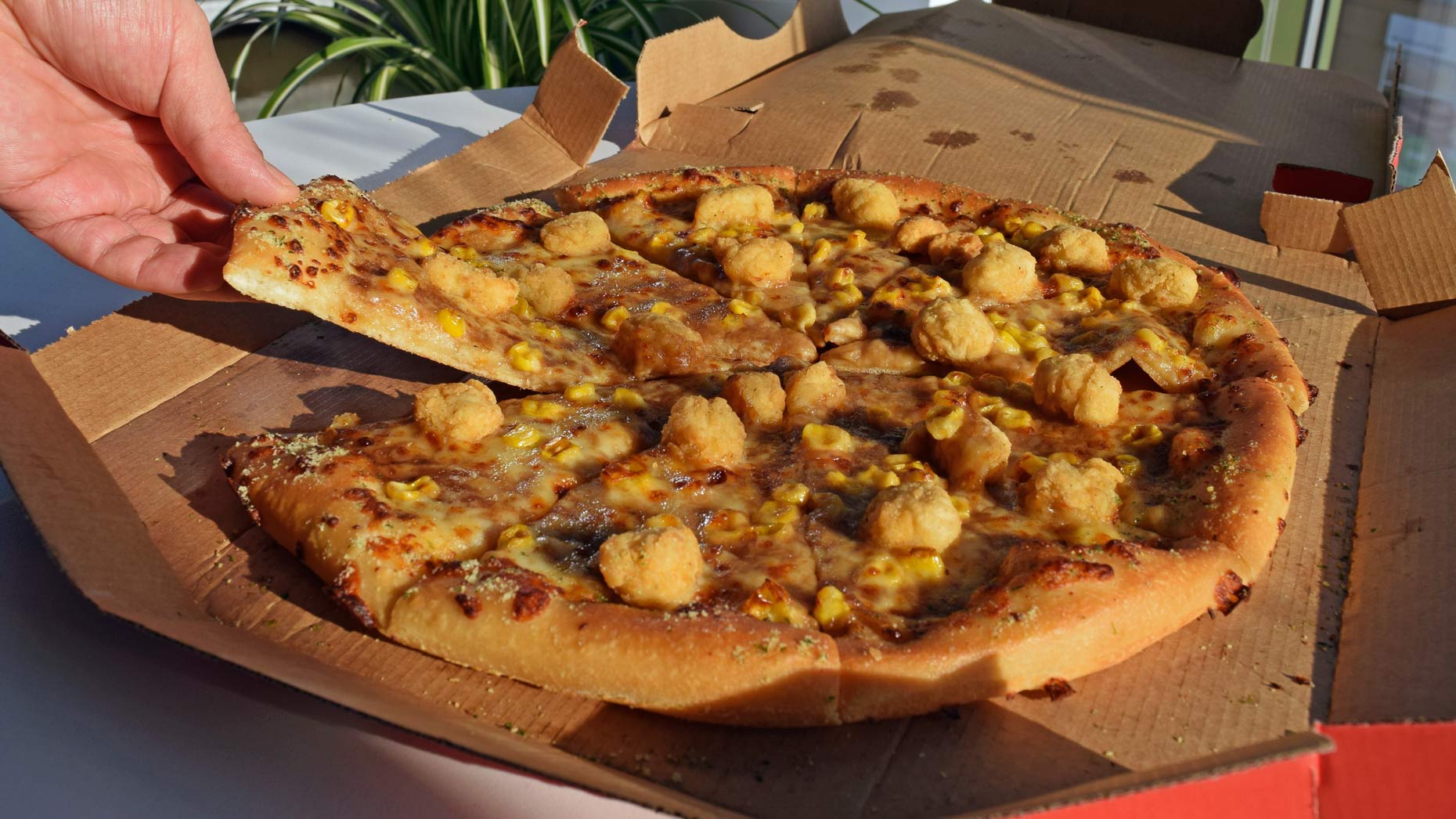 Pizza Hut and KFC combined forces to launch a hybrid popcorn chicken pizza this month, so The Lincolnite took it for a taste test, but was it finger licking good?
The KFC Popcorn Chicken Pizza is topped with mozzarella cheese, KFC popcorn chicken, KFC gravy, and sweetcorn with a thin base and thick crust, which is available with or without garlic sprinkles.
It is only available in a large size of 10 slices and around 12-13 inches.
There was excitement in the air in the office upon placing the order, but when it turned up 30 minutes late and The Lincolnite team finally got to try it, disappointment crept in, especially with its £18.99 price tag.
The team agreed the pizza "wasn't anything special" and the popcorn chicken was a bit soggy, but it is unclear whether this is due to it being delivered late.
In a word, we felt the pizza was "bland".
Pizza Hut Delivery on Manby Street in Lincoln explained there had been an "issue with the vehicle's gear box and they were a driver down", but assured us the pizza would still be warm.
They did offer a free drink to compensate, but sadly this wasn't delivered and the pizza was just lukewarm, 30 minutes later.
The Lincolnite team gave to overall experience an average rating of 2/5.
https://twitter.com/KFC_UKI/status/1224287592675512320
The pizza was launched on February 3 and it only appears to be available online via Pizza Hut's website, with reports indicating the limited edition menu item will run until February 16.
https://twitter.com/pizzahutdeliver/status/1224692037544529920
It initially proved so popular that Pizza Hut had to temporarily stop serving them on February 4 until normal service soon resumed again.