February 24, 2020 3.03 pm
This story is over 22 months old
'Terrified' Wainfleet residents call for action on flood protection
"I want this to stop happening for everyone"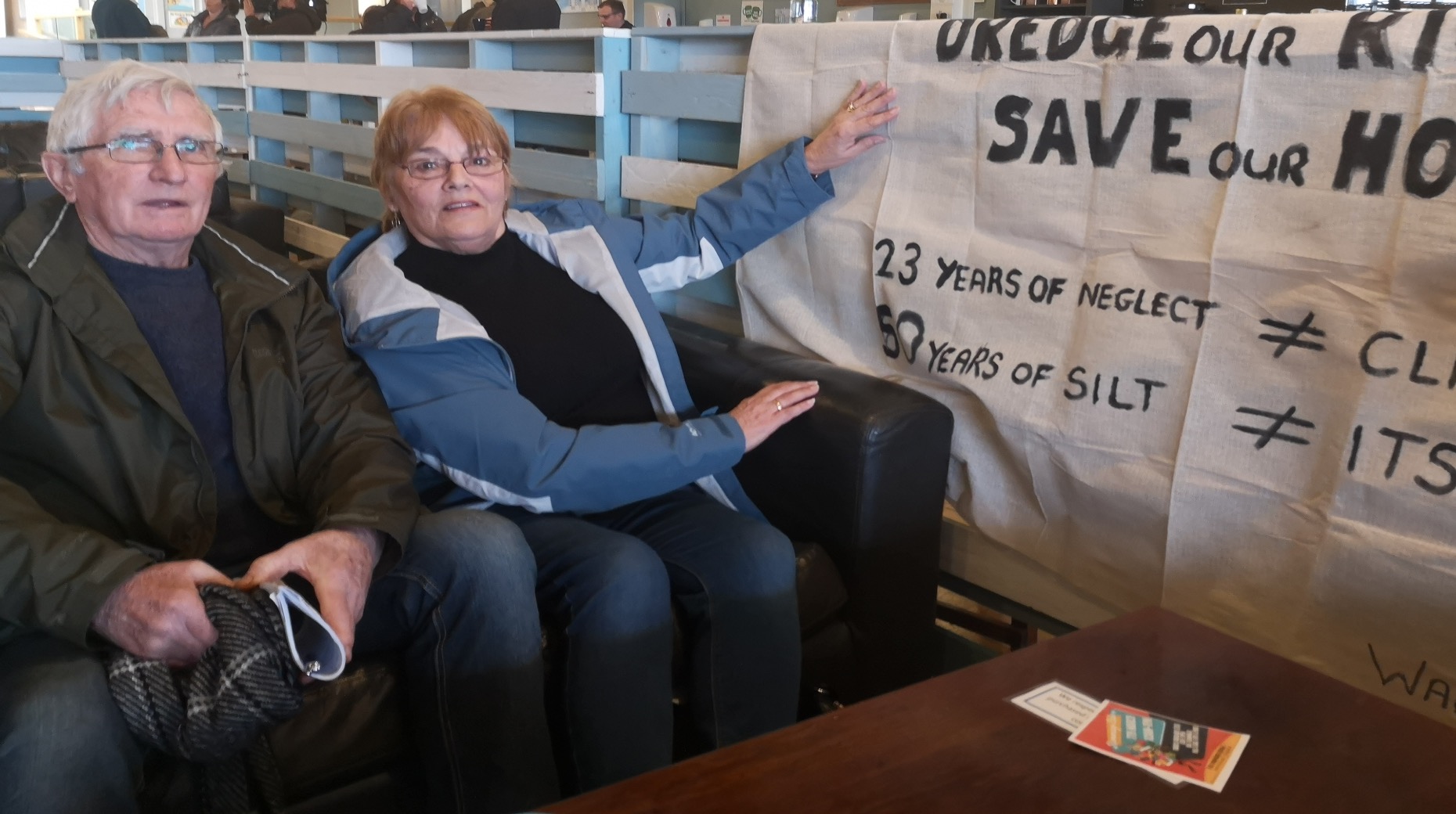 Residents in Wainfleet said they are "terrified" whenever it rains in the town and have called for action to protect them from flooding.
Lincolnshire County Council will take the lead on a plan with partners to mitigate flood risk in the town after an investigation by Norfolk County Council.
Almost 600 properties were evacuated when the River Steeping in the town burst its banks on June 12, 2019, leaving around 1,000 people out of their homes.
The authority's flood and water risk management committee called for the plan to be brought before the council in May.
But, locals said action needs to be taken to desilt the river and strengthen the banks.
Jean Hart, who lives with her husband Kevin in the town, were hit hard by the floods last June after water "came up to chest height".
The floods devastated their home of 40 years and left the couple living in a caravan outside their house.
Mrs Hart said she still feels stressed about the event and called for action to be taken to protect the community.
"I felt absolutely sick and I still feel sick now," she said.
"We're not even in the house yet, we're in a caravan on the property and we've had three flood alerts.
"I was panicking and felt sick to my stomach and I felt the same today just listening to these people talking."
She added that she wants to see a plan that will "protect everyone" and stop a flood like last year from happening again.
"I want them to desilt the river and make the banks strong again," said Mrs Hart.
"I want this to stop happening for everyone, not just me. There are many people in Wainfleet out of their homes the same as we are."
An action plan for the town will be brought back before the council's flood committee in May.
Environment Agency officials and South Forty Foot Drain Steering Group said measures were already been put in place to mitigate future flooding.
It follows an independent investigation into the floods last year, which made a number of recommendations to the county council and the Environment Agency.
It included replacement of the embankments, desilting of the river and an emergency plan for the town.
Local councillor Wendy Bowkett said residents in the town need to be able to sleep at night.
"Every time it rains, the stress it causes is unbelievable," she said.
"We were very close to flooding again and we cannot live like this anymore. Residents need to be able to sleep at night."
Councillor Colin Davie, executive councillor for economy and place, said the government has to look again at how it funds flood defences.
"The government is going to need to have a different conversation going forward," he said.
An equivalent of around two months of rainfall fell in two days in the town, leaving around 1,000 people out of their homes.
RAF helicopters costing nearly £1 million were drafted in to drop bags of ballast to fill a breach in the riverbank.
Boston and Skegness MP Matt Warman apologised to residents at a local meeting and said "Government exists to prevent the kind of flooding we saw".
SUBSCRIBE TO LOCAL DEMOCRACY WEEKLY, our exclusive email newsletter with highlights from our coverage every week and insights and analysis from our local democracy reporters.