March 30, 2020 8.12 pm
This story is over 21 months old
Andrew Jackson: How long do influenza pandemics normally last?
History is repeating itself a great deal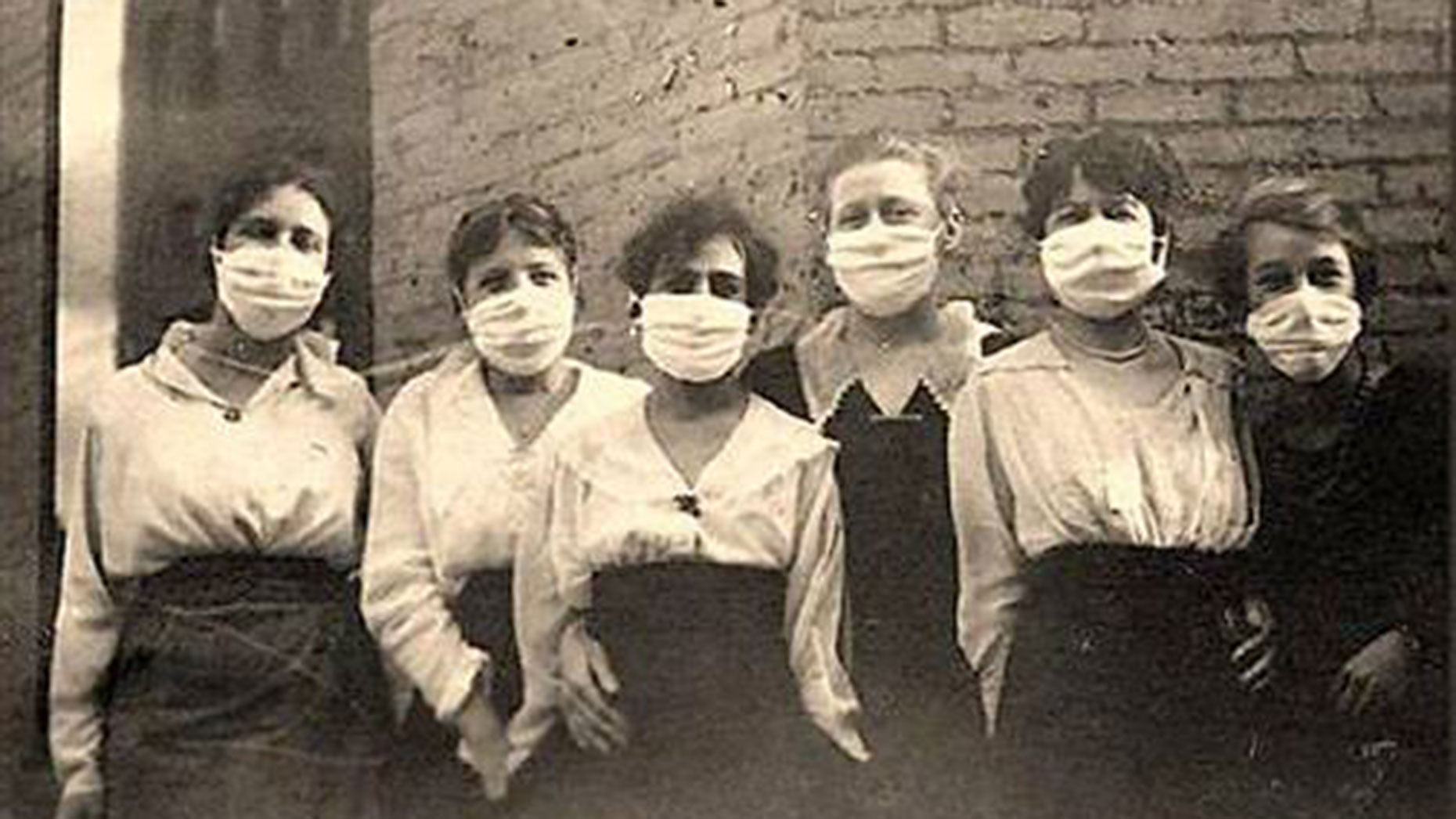 In Lincolnshire we await our turn, wondering what is ahead. When will the peak reach us? How long will the essential public-health 'lockdown' remain in force? What more can we do? Just over 100 years ago similar questions were being asked in the local media.
In 1918 it was a 'Spanish' flu that struck across the world, just as many countries were trying to cope during what would be the final year of a global military conflict. Much of what followed in terms of government response and personal experience can be found mirrored in what we are seeing, hearing and feeling around us today.
In that year it all seemed to start somewhere far away. 'Remarkable rumours' of a serious strain of flu reached the Lincolnshire press in May 1918, with speculation that a viral outbreak 'ravaging among the ranks in the German forces' might hamper their war effort.
When the pandemic did arrive in Britain, it came not with one peak, but two. Through June and July 1918, the nation had to come to terms with two generally unfamiliar facts, that an influenza epidemic could break in the warmer months, and that flu could strike people more than once in a year.
By June the epidemic was getting closer to home. 'The Grimsby District has been invaded by the influenza germ,' ran one report, 'Dock workers have been attacked while engaged in their duties, and in some cases have had to be removed upon stretchers'. By July, in Lincoln, there were calls for the summer school term to be ended early, 'now that more than half of the children are unable to attend'.
It was another wave of flu, greater and more perilous, that rolled out again in the Autumn. As in the present, London found itself placed earlier in the curve of the epidemic. By the end of October, the capital was hoping that the climax might be near at hand, while in Lincoln notices were starting to be posted of school closures, with 10% of pupils across the city affected.
By mid-November, there was a sense that enough of the peak may have passed through for some Lincoln schools to reopen in order to celebrate the Armistice and the end of the Great War. A month later, midway through December, local health officials could confirm that the number of new cases had started to fall, and that 'the depressing rate of mortality last month' may no longer be a likelihood again in the immediate term.
The flu did appear to linger, though. As late as February 1919, almost one year on, local public health officials were republicizing appeals for community volunteers to help with households still suffering from the effects of the flu.
History is repeating itself a great deal in the current time. Last week, in The Lincolnite on 24 March, I noted, 'Government influenza advice repeated 102 years on', with familiar directives on staying at home, appeals for volunteers, and public meetings being cancelled.
The week before, on 17 March, I observed that 'Rationing returns to Lincoln stores 106 years on', with panic buying featuring again, together with the introduction of restrictions on purchases, and changes to home delivery patterns and shop-access hours.
Dr Andrew Jackson is the Head of the School of Humanities. Andrew is a historian with current research interests that include twentieth-century urban and rural change, and local and regional history. He also engages in consultancy and project work relating to community history and heritage, digitisation and e-learning. Andrew joined the staff of Bishop Grosseteste University in 2007, following ten years at the University of Exeter.