Corona-saurus rex: Roar-some shopping trip for Lincoln dinosaur
Not essential, but delightful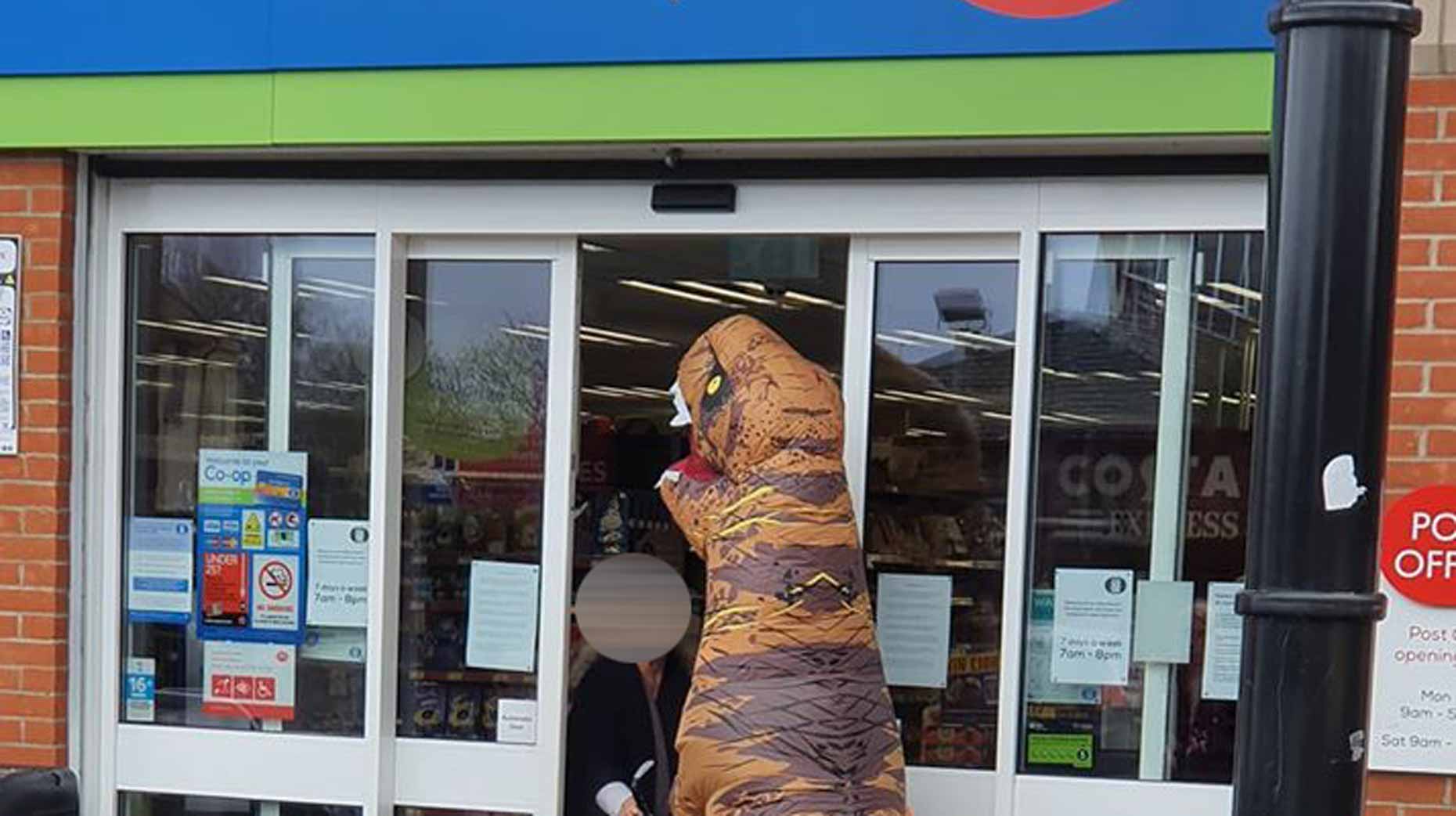 A person dressed as a dinosaur walked down the street on a shopping trip in Lincoln, brightening people's day during what is a worrying time due to the coronavirus crisis.
Ady Johnson captured footage of the dinosaur walking down Rookery Lane on its way to the shops at around 2.30pm on Monday, which he posted in the Facebook group 'You're probably from Lincoln if'.
The dinosaur didn't have time to tricera-stop to say hello to everyone before reaching the all-important destination of the nearby Lincolnshire Co-op.
Prime Minister Boris Johnson previously urged people to stay at home with a few exceptions, including shopping for basic necessities.
Supermarkets have product restrictions in place, which no doubt worked out well for the dinosaur who would've struggled to pick up too many items.
The costume may not have been essential, but it certainly made a lot of people laugh.
Ady, who works as a recovery man, told The Lincolnite: "I was out doing a recovery and this walked past me. I just had to stop and get a video. It really did brighten my day up and am really sure it did for others too."
Have you seen anything quirky during the coronavirus lockdown? Email us at [email protected].